Architecture is about people, not projects, for Polish-born Gryzbowska. Her holistic approach connects women in construction with contractors, and designers with vulnerable end users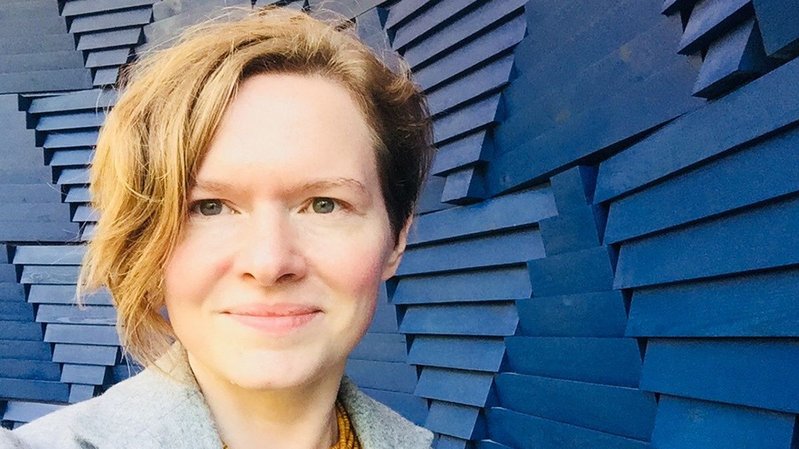 Joanna Asia Grzybowska.
Associate, Powell Tuck Associates
Parts 1 & 2: 2011
---
Joanna Asia Grzybowska remembers looking out of the window while she was growing up in Poland and wishing she could make things look nicer. Both of her parents and her elder sister are architects, as were the parents of her nursery-school playmates, so if becoming an architect wasn't inevitable it was certainly likely. However, Grzybowska has ploughed her own furrow in the industry by becoming an activist for differently abled people. It was this that compelled the judges to name her among the RIBA Journal's Rising Stars 2019.
Grzybowska moved to London from Poland in 2011 when she came to the UK to celebrate two weddings in the North West and decided never to go back home. Earlier, she had completed her master's at the Silesian University of Technology, worked in Doha as a graphic designer during her year out and spent time in Berlin, before coming to the UK and getting a job at Ian Wylie Architects. She then moved to David Morley Architects for three years, where her roles included project lead on a new sports centre for Reading School and team leader for the redevelopment of Brierfield Mill.
She now has three strings to her bow. Grzybowska is currently an associate at Powell Tuck Associates, where her business development and PR skills earned her a promotion within a year of arriving. She has put in place a social media strategy, organises events and creates exposure for the practice by signing it up for festivals, including the London Festival of Architecture. She is also the founder of the art collective Sisters and Tiger, which encourages collaboration between different professions and aims to increase the number of women in construction through an exchange programme with contractors. Finally, Grzybowska is the director of Mycelium Studio, which she founded to help designers understand the needs of older and less able building users through empathy training workshops.
'She's working in areas frequently overlooked by architecture,' commented judge Louise Wyman, with judge Simon Henley observing that Grzybowska is interested in inclusivity, not just of women but also of older and differently abled people. Her commitment to this is demonstrated by her investment in the specially developed simulation suits she uses in her workshops. By limiting the wearers' range of movement, sight, sense of touch, temperature tolerance and ability to carry out everyday tasks, the suits create the impression of ageing by 40 years. Grzybowska runs the workshops to help designers and decision-makers avoid unintentional obstacles to inclusion. In her application, she wrote: 'I believe architecture and daily objects should be designed with people at all stages of life in mind. I think it can be deeply depressing for an ageing person to feel that the world is slowly closing to them, as they struggle to climb the stairs or read prices on supermarket shelves.'
In addition to all of this, Grzybowska is a fellow of the RSA and a RIBA Architecture Ambassador in schools – earlier this year she led two sets of workshops at the Montessori School in Hampstead. It is this commitement to outreach along with her open and determined attitude towards equality, diversity, collaboration, accessibility and equality that made an impression on the judges.
---
What would you most like to improve about the industry?
I am passionate about improving diversity in the industry and extending collaboration between professionals. I am currently working on an exchange programme for women with building contractors, and hope that it will provide an exciting opportunity for architects and constructors.
---
Which existing building or place would you most like
to tackle?
I would like to address the state of London's pedestrian and cycling links. My aim would be to flip current priorities and put people ahead of cars, like the Danish model. I hope that the dominance of vehicular traffic in town centres will end, and that they will become safe and vibrant places for people instead. We all have a right to feel the wind in our hair.
---
See more members of the Rising Stars 2019 winning cohort here
---
RIBAJ Rising Stars is produced in association with Origin Doors & Windows