Champion of multigenerational living with a human-centric approach, currently working at David Kohn Architects and Studio Nyali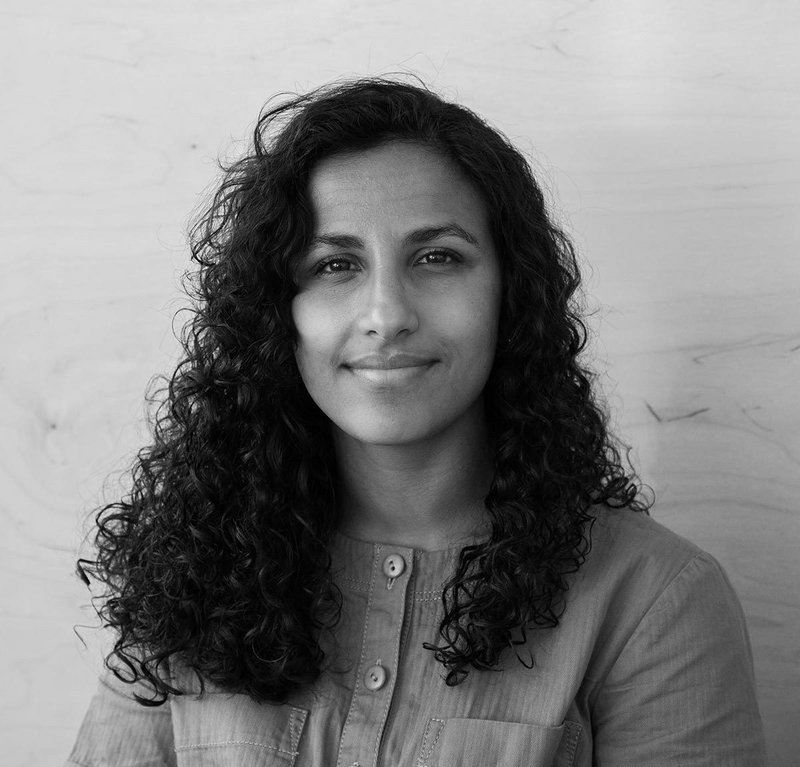 Bushra Mohamed is a RIBAJ Rising Star 2020.
Architect, David Kohn Architects
Part 1: 2011 Part 2: 2015
Bushra Mohamed spent her early life in Kenya. She came to the UK aged 12, moving to Letchworth Garden City. As a place which demonstrates strong ideas and ideals about housing and public space, it fostered a strand of thinking that runs through Mohamed's work and impressed the 2020 judges.
In 2018, with Nana Biamah-Ofosu, Mohamed set up the interdisciplinary research, design and architecture partnership Studio Nyali. It emerged out of her teaching at Kingston School of Architecture. 'Student demographics are changing,' Mohamed explains, 'and experiences aren't homogeneous.' The idea was to close the disconnect between her experience of architecture and the study of it, linking memory and understanding. The studio is dedicated to including other narratives and 'non-traditional' perspectives to better serve a pluralist society.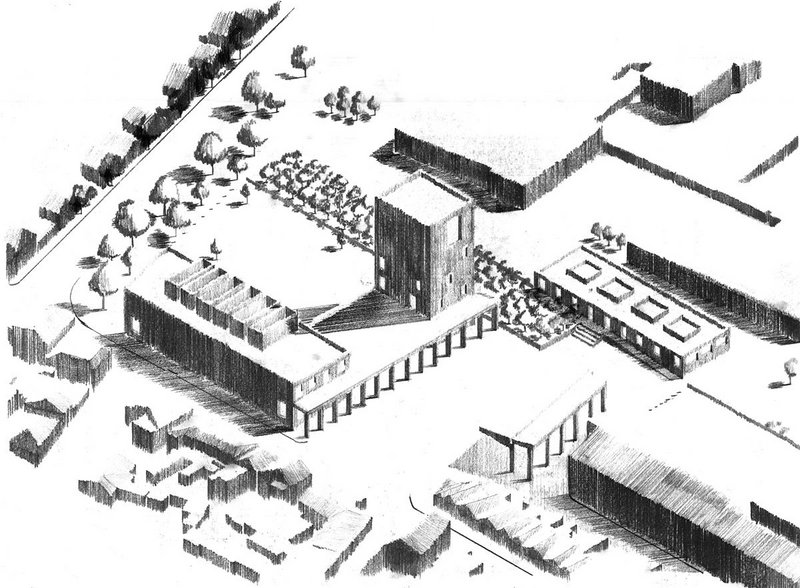 Mohamed's RIBA Silver Medal nominated thesis project (2015), a civic square in Portugal.
Its work has a particular focus on housing, including the Compound House, a type of multigenerational living well-documented in West Africa. This research has been discussed as part of the Architecture Foundation's 100-day studio and will be published in the forthcoming instalment of the AA Files.
Studio Nyali has subsequently collaborated with Mary Vaughan Johnson, Michael Badu and Matthew Blunderfield within the teaching studio at Kingston and is currently working with ArchiAfrika on its contribution to the European Cultural Centre's exhibition at the Biennale Architettura 2021.
'Bushra has the ability to be in two places at once and manage that well. What I like about her work is that she plays these two different roles and has a human-centric approach,' explains Klaus Bode.
'She has also conveyed that in the most simple and constrained way in her drawings,' says Mary Arnold Forster. 'I like to see drawing.'
In addition to this Mohamed has wide professional experience. After her undergraduate degree at Nottingham Trent University, she spent two years working at RGP Architecture where she says she 'really started to find a voice when discovering places walking and cycling around London' – like the way the facade is pushed back at the Museum of Childhood in Bethnal Green to allude to a public square in front.
Since then she has spent varying amounts of time across a number of practices – Assemble, Adam Khan Architects (on social housing) and DRDH Architects, as well as a year at Monadnock in Rotterdam, where she worked on many housing competitions for Dutch cities and appreciated the practice's proficiency in giving high density projects a civic quality.
For the past two and a half years Mohamed has been working at David Kohn Architects where she leads a number of arts, cultural and residential projects. She is part of the crossdisciplinary team that won the £60m market project in Birmingham which is due to begin next year.
With David Kohn she is also co-leading a diploma unit at the Architectural Association, focusing on the crucial role markets play in supporting the performative aspects of civic life.
Her referee Cathy Hawley, architect, Muf Art/Architecture and Mohamed's MArch tutor, says: 'Bushra is collegiate and generous by nature with a gift for retaining close ties and collaborations. She has a strong spatial and material sensibility and an impressive work ethic.'
What existing building or place would you most like to tackle?
High density housing in urban areas. For example, within London, a multicultural and ethnically diverse place, we still only use British or European housing types and standards to design housing for the future, thereby excluding modes of living that are relevant to our society.
There is a necessity to understand the spatial and cultural needs of the city's demographic beyond light, air and square metre standards. The compound is a multigenerational dwelling with a courtyard and veranda for communal activities and access. Its attributes create a layered range of public, semi-public, semi-private and private space.
---
Read about more 2020 Rising Stars here. Entry to the 2021 RIBAJ Rising Stars Award is open until 6th September 2021.