Meet the next generation talents in the running for this year's cohort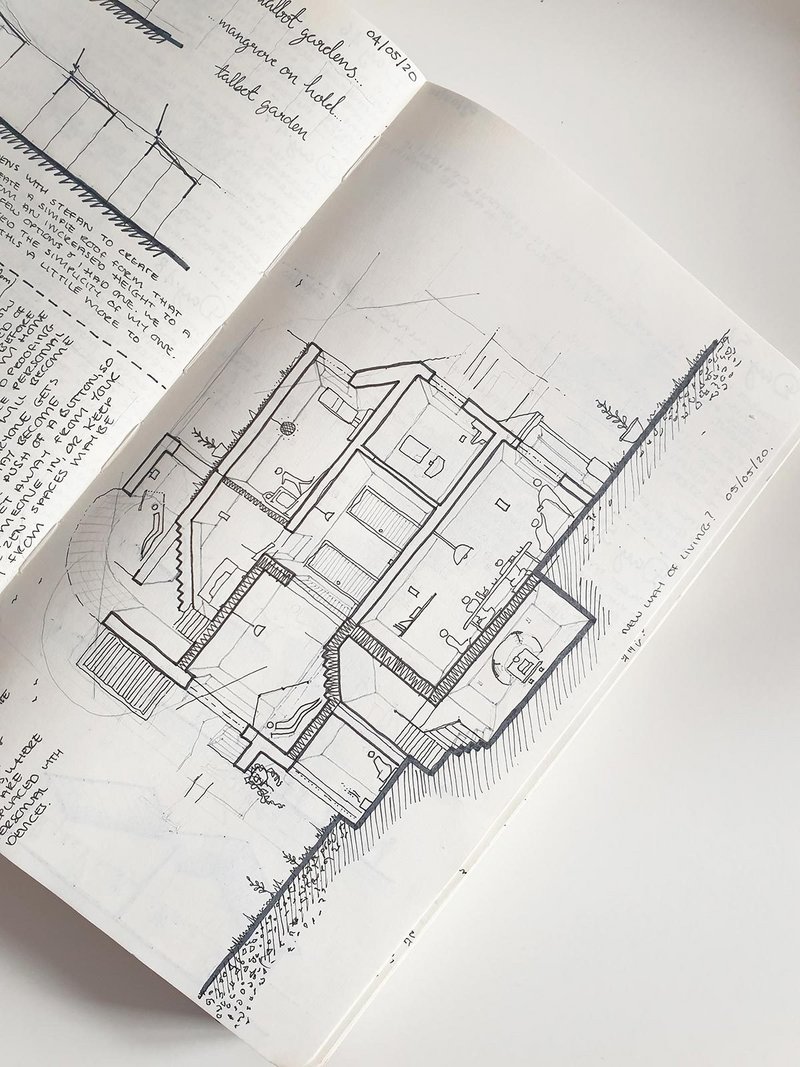 Rising Star longlisted Dimple Shah has been sharing sketching skills in her practice, PRP, and on social media.
The longlist for this year's Rising Stars, in association with Origin Doors and Windows, includes climate activists, digital innovators and social entrepreneurs as well as architects who go above and beyond on delivering their projects beautifully. Potential members of the 2020 cohort include architects and design professionals from BIG, Hawkins\Brown, JTP, IF_DO, Galliford Try and Open City as well as many setting up their own practices. As the second wave of the coronavirus puts the kibosh on recovery and many architects face redundancy, we see how the next generation has battled through 2020 with remarkable resilience, channelling creative energy into urgent reinvention.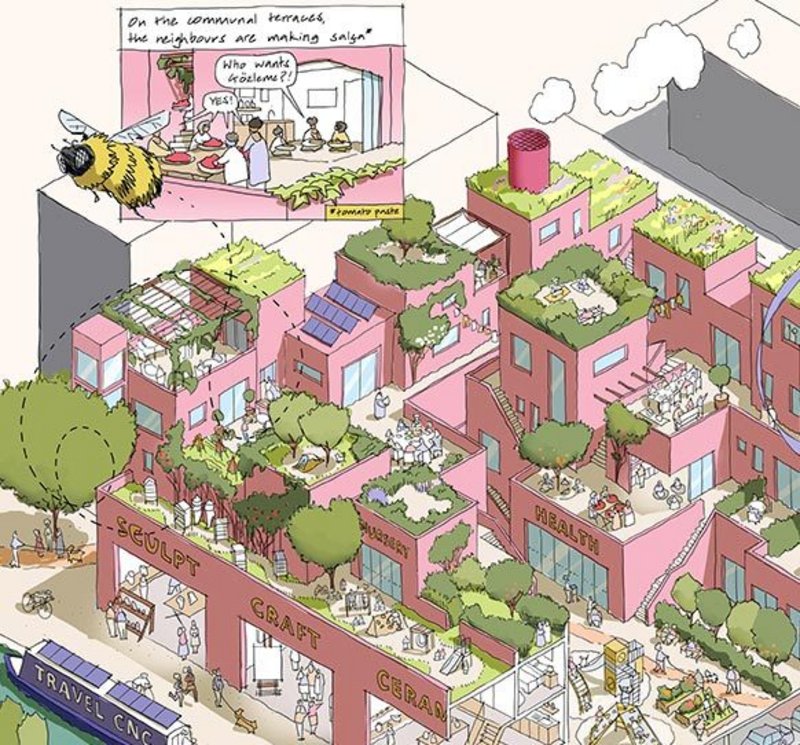 Intergenerational living imagined as a big playground from Rising Star longlisted Ramsey Yassa's Nooma Studio.
Shawn Adams, Part 2 graduate
Writing and activism for young people and diversity
Alex Ball, Richard Markland Architects
Applying virtual reality to concrete pours
Alexandra Blaylock, Ryder Architecture
Self-driven skilling up on fire engineering
Zoë Cave, Open City
Energetic adaption of Open City programmes to pandemic
Geethica Gunarajah, IF_DO
Proving herself with design flare and mentoring
Catalina Ionita, Coda Studios
Engaging on ethics and sustainability
David Kay, Child Graddon Lewis
Keeping close to clients, acting on LGBT+ diversity
Farran Keenan, Wolff Architects
Shaking up processes for sustainability
Raheela Khan-Fitzgerald, Hawkins\Brown
Acting collaboratively to address climate change
Thomas Kirby, Purcell
Energetically developing access specialism
Annabel Koeck, Grimshaw
Getting people talking and acting for sustainability and the next generation
Katarzyna Lewandowska, Bennetts Associates
Setting up site processes during lockdown
Liz Liddell-Grainger, JTP
Practical sustainability champion, starting with the practice studio
Fabrizio Matillana, Enfield Council
Planning for clients, for community, for local authority
Rob Mawson, MAP Architecture
Developing methods for running a practice
Dominic McAndrew, MDO
Advocating for a more collaborative profession
Scott McAulay, Anthropocene Architecture School
Climate protester turned proactive educator
Bushra Mohamed, David Kohn Architects
Rethinking form through dwelling
Carla Novak and Adam Hiles, Novak Hiles Architects
Establishing creative design practice
Ingrid Petit, Feilden Fowles Architects
Outstanding design delivery
Ben Porter, Hawkins\Brown
Coding for efficiency
Kate Ridgway, Roseanne Scott, Paul Daramola, Tiziana Di Ronco, Sophie James, Guiseppe Ferrigno, ReFabricate
Setting up innovative, sustainability driven initiative on materials and circular economy
Giulia Robba, Farrells
New technologies, new ideas, new places
Pati Santos, The Good Thing
Practice for wellbeing
Kike Sanyaolu, Galliford Try
Problem solving and working for BAME women in construction
Dimple Shah, PRP
Sharing sketching skills
Ivana Stanisic, JTP
Winning work in Russia and communicating design
Oliver Thomas BIG
Aspiring archi-preneur and design technologist
Kirsty Watt, Timber Design Initiatives
Researching timber housing
Robert Whitten, Axiom Architects
Helping councils to pay the way with designs on car park sites
Ramsey Yassa, NOOMA Studio
Invention for collaborative practice