Editional Studio director is a protagonist for sustainability, promoting it through a shopfront studio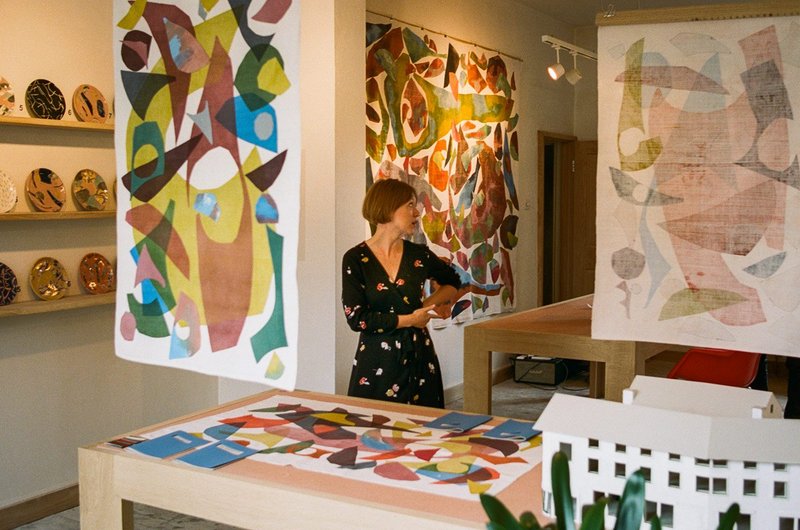 Jo Sharples.

Credit: Zora Kuettner
Architect/director, Editional Studio – Part 1: 2011 Part 2: 2014
'Jo was a student of mine 10 years ago,' writes Jo Sharples' referee Peter St John of Caruso St John Architects, 'and she stood out then as a talented designer and good communicator, full of energy and optimism. She has done what an interesting young architect has to do, which is to start from scratch, take a position and make it work. Her beautiful shopfront office and gallery in Manchester is just what a young architect should do to meet and inspire local people.'
Sharples co-founded Editional Studio in 2018. A shopfront office has given the practice a chance to open its doors and talk about making people's homes more sustainable. An RIBA-funded research project Decarbonise Your House Now! resulted in an exhibition and a publication they can share more widely with locals and other practices. It has had over 200 downloads – impressive for a small practice.
These principles are born out in the studio's sole new-build project, Shady Nook, being built to the Passive House standard. Sharples gained Passive House accreditation in 2021 and this project, oak-clad on a steep site in ancient woodland with a roof of recycled aluminium and solar panels, is on course to meet not only those requirements but also the RIBA 2030 Challenge. It aims to be net carbon zero. Her MArch studio at Sheffield University aims to have the same interrogation of business as usual as she herself demonstrates.
Judge Selina Mason commented: 'She's an example of the new activist professional who uses their profession to make a difference. She seems resolute and fearless.'
What existing building, place and problem would you most like to tackle?
Community Land Trust in Chorlton, Manchester, approached us to help save a local landmark theatre, being used as a funeral parlour by the Co-op, and set for demolition and redevelopment. We made a model and drawings that showed what a centre point for civic life the building could become. We hosted an exhibition about it and were part of a community effort that raised £350,000 to buy the building, which despite everything is still not secured.
Read full RIBA Journal profile of Editional Studio.