Architects and educators whose notable collaborators include Purcell, Diller Scofidio + Renfro and CZWG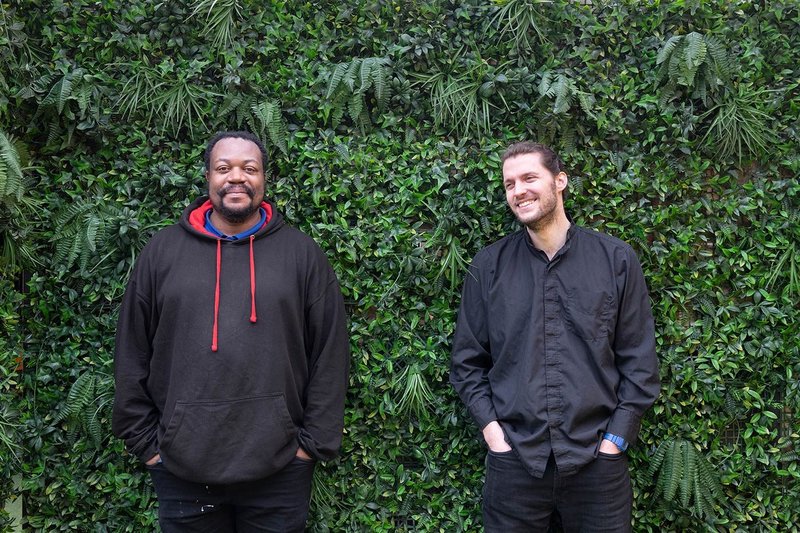 Steve McCloy and Bongani Muchemwa.

Credit: Ivan Jones
Directors, McCloy + Muchemwa – Part 1: 2011 Part 2: 2013
Judge Fergus Feilden was particularly drawn to this joint entry. 'They have a really strong vibe and a clear voice,' he said. 'They clearly work incredibly well together. Their work is fun, playful, and graphically super strong.' Drawing from their joint experiences at leading design practices, they have been working together with 'tentative steps' in practice.
Recent collaborations have almost brought about 'life-changing' commissions too. An invitation from Purcell and Diller Scofidio + Renfro took them to the shortlist for the Barbican Renewal project, and they have also been exploring mass housing with CZWG. Their garden building, the Orangery, in Norwich has brought nascent clients to their door. And next up for completion is a display at the V&A South Kensington.
They are already highly valued for their roles in education, lecturing, mentoring and guiding direction at four universities. Bongani is trustee of the arts charity BEAM while McCloy's Once Upon a China with Bartlett professor CJ Lim was published in 2021.
'There's a real breadth to their careers and they are making their own waves already,' said Feilden.
What would you most like to tackle?
We are driven most by work that engages the public and finds new possibilities for function and aesthetics. We don't really consider ourselves as 'problem solving' architects – we speculate, reimagine, and involve ourselves in longer conversations. We draw nicely. We're really into the conceptualisation and representation of our (sometimes fragile) ideas. We'd like to work internationally too, and our recent projects in Africa are very exciting!
See RIBA Journal's earlier profile of McCloy+Muchemwa