Economic constraints, limited reach and the greater good exercised our Rising Stars at a celebratory lunch
When the RIBA Journal set out last year to identify the next generation of Rising Stars we knew there would be some very bright, talented and ambitious individuals in there. So it was with great anticipation that we brought them together earlier this month over lunch to discuss the issues facing architecture and architects today. We expected energy, problem solving, ideas that will drive the future of the profession. Perhaps a few sparks. We weren't disappointed.
But we were surprised at the accord. From different schools and backgrounds, sectors of work, size of practice, the table was gripped by many of the same issues. Tszwai So of Spheron Architects kicked off with a personal theme that spirals out to encompass the profession's survival in its current form and location, and the duty of the profession. 'Where we will all be living in 20 years?' he asked. Like others there he couldn't see the cost of living and of property allowing him to survive in London – but he also felt frustrating professional impotence. 'Architects are powerless,' he said. 'We can design decent housing but the economics are out of our control.'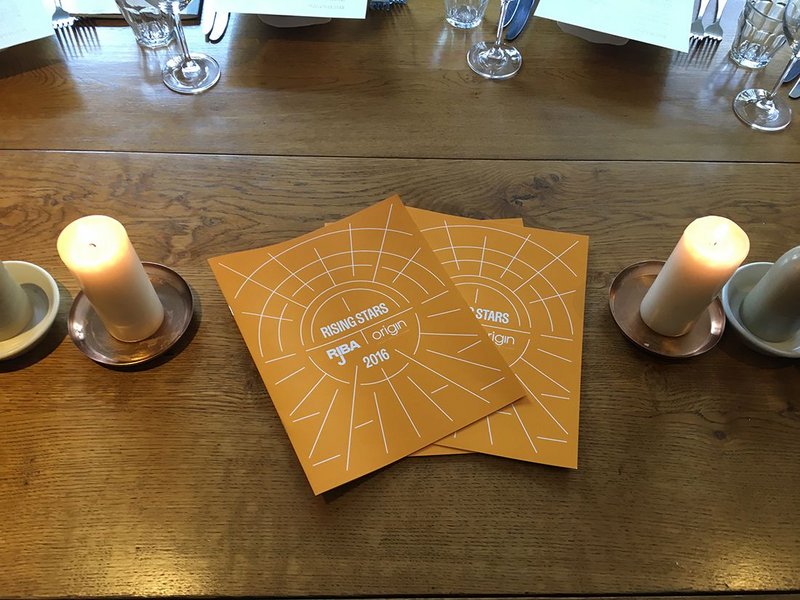 Ready for lunch and discussion.

Credit: Alexandra Kiss
Alex Scott-Whitby, who also runs his own practice, suggested that perhaps it is architects' own problem; that they don't take control. 'We don't understand cost, we don't want to be politicians… We have to choose where we are in the orchestra.' Many RIBAJ Rising Stars around the table had already made a start on this. Charlotte Knight has been empowering herself and others in a large practice (FCB Studios) by going out to find smaller-scale projects that bring together an understanding of cost and viability alongside a site, stakeholders and design.
Making a mark on the communities of Rwanda and Mozambique brought Ed Dale-Harris to the attention of the Rising Stars judges, but back in the UK salaried work – with Squire and Partners – and the cost of living left little time for such an altruistic course. Is this only possible for the privileged, he asked? Philip Graham of Cullinans, on the other hand, has studied the economies of housing, land values and finance. He spoke eloquently about the positive results that can feed through from a more gradual release of profits, of phasing and community benefits. 'There are big things lacking in architectural education, philosophy, politics, so we don't just come out as workhorses,' he said. 'We are not equipped to work out a balance sheet.'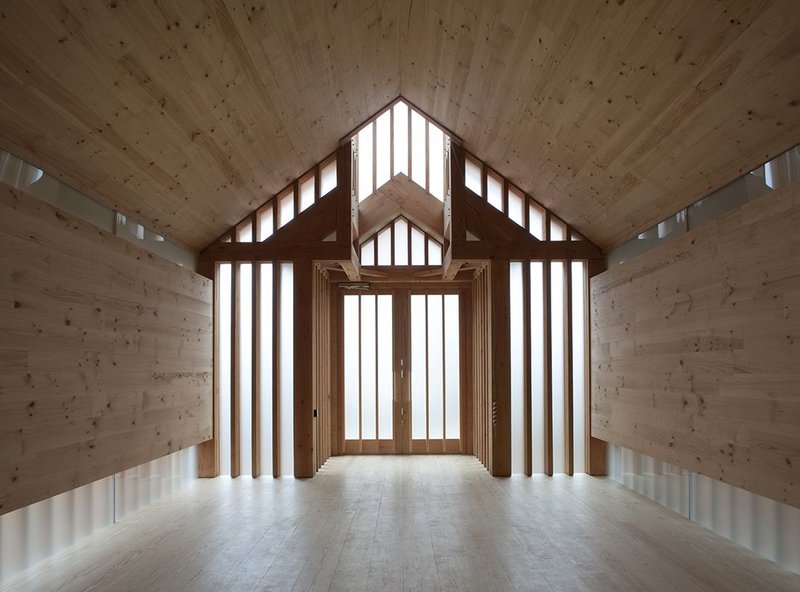 Looking positively to the future. Rising Star Tzwai So's Belarussian Chapel.

Credit: Ioana Marinescu
Ben Brocklesby, of RIBA Journal partner Origin doors and windows, asked whether people were inspired to go back to smaller projects where they could work alongside homeowners, and talked powerfully about the trust and power this gives the architect. But most round the table saw the precarious issues of running a small practice surviving on this scale of work as a major stumbling block including Tszwai So. 'How can small practices survive?' asked Charlotte Knight. The example of the competition process – once fodder for aspiring small practices – arose. 'You only have to do one competition and not win it and you're finished,' said one Rising Star. What about other models of practice? Grimshaw's Steven Kennedy explained how he uses the leeway of this large firm to push for interesting work – for which his nominator commended him. He is also trying to get less privileged teenagers designing.
Meanwhile clients don't know where to turn. Graham told of one woman who was surprised to find that an architect could masterplan a housing site. 'Project managers also reared their heads, a number of times. Sometimes as pariahs – for example recommending retendering at every RIBA stage, as Cullinans' Brendan Sexton identified – but also occasionally as great collaborators and recommenders.'
Inevitably hovering over the discussions were the uncertainties of Brexit and the new President Trump. But most of these RIBAJ Rising Stars felt positive about the next five years in architecture – and even 20 years ahead. It bodes well for the future of the profession that such an intelligent and critical cohort can look ahead optimistically.
---