Are BIM's advantages easily realisable in commercial development?
Is BIM really the panacea for architects that many claim? The six prestigious commercial office projects we explored in our research for the British Council for Offices revealed tan­gible benefits for architects and the ­wider project stakeholders. But how can these be transferred to everyday practice?
Small practitioners have invested considerably in BIM and there should be a demonstrable return. We found examples where speed, efficiency, accuracy and co-ordination benefited architects, the wider project team and ultimately the end user – occupier or tenant. However, the real help, where true value creation takes place, is when data is transferred between parties and embellished to meet the needs of that part of the process.
As a minimum, all architects engaged in RIBA Stage 2 – Concept Design, and Stage 3 – Developed Design, will realise benefits on any typology, even if the project doesn't proceed beyond Stage 3 or others complete the design. This may not directly benefit the author of the design, but for the recipient a well developed model at the conclusion of RIBA Stage 3 would help enormously. Of course the greatest benefit comes through the delivery of full services from inception to completion and beyond.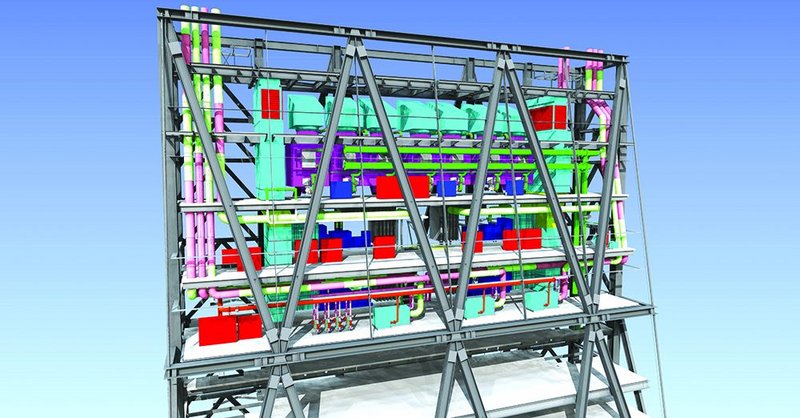 The BIM model for Rogers Stirk Harbour + Partners' 120 Leadenhall has meant high levels of consultant and contractor co-ordination for this state-of-the-art tower.
Co-ordinating design
Our research findings confirmed that the single most beneficial aspect of BIM for the architect relates to the improved ability to co-ordinate the design across the entire multi-­disciplinary team. For architects acting as ­design team leader with responsi­bility for co-ordination, BIM has the capability to ­deliver substantial ­improvements in the quality of technical design. These correlate directly to reduced clashes, less rework and significantly fewer requests for information. Co-ordinating the design for commercial ­office buildings is complex, so investing in getting it right early in the process saves ­resources and protects profits.
Improving building performance is an­other key area where BIM can deliver benefits. Buildings which are planned efficiently, deliver outstanding net to gross floor area and are economic to operate will always be attractive to developers, investors and tenants, given the high cost of land and the risks associated with development. Our research provided several examples where the model allowed the co-ordinated design to be interrogated in a far higher level of detail to demonstrate 'fit' and reduce superfluous space. This typically led to more creative structural solutions, condensed plant rooms/risers and overall improvement in net/gross area. A good example of this is the attic of 120 Leadenhall Street (see image, previous page), where the significantly reduced roof plan compared to the building footprint required very careful services design.
BIM may have the greatest impact on operation and maintenance over the life of the asset
Pivotal role
Our research findings suggested that BIM may have the greatest impact on operation and maintenance over the life of the asset, but while such benefits and cost savings are starting to emerge, there is little evidence of BIM data being used as the source of information for facilities management (FM) systems. Inevitably there will be developments in existing computer aided and BIM-based FM systems, which with accurate geometry allow the user to 'walk through' space and interrogate assets. Architects have a pivotal role to fill here and will need to ensure that building elements are correctly tagged with an appropriate level of detail using common libraries of components.
The architect has a key role in creating flexible space plans where floor plates can be reconfigured easily for future use. Modelling space with multi-dimensional attributes, all of which can be easily manipulated, gives tenants confidence their needs can be met over the life of the asset. Updates of Cat B fitouts deliver valuable data for the tenant, landlord and potential future tenants when a break in the lease occurs.
Another major role for architects is the marketing of commercial office buildings, and not just through the quality of the design. BIM enables the creation of immersive marketing media using virtual technologies to help prospective tenants really understand and appreciate their space. We predict that these technologies will continue to develop and improve; and rapidly become the new norm, making it increasingly difficult for existing CAD platforms to compete or deliver.
New skills
While BIM has many advantages for architects, there are much wider implications for the profession and the way in which it participates, or not, in the delivery of integrated BIM. The growth in BIM has led to an explosion in the volume of data available to the ­architect and the wider design team. This places a new emphasis on data management and the need for new skills to fulfil this role. Evidence suggests that individual design disciplines have trained staff for this, but the greater challenge relates to the need for those who can 'integrate' models as they develop and pass between ­stages from design to fabrication, manufacture, construction and operation.
The need for an integrator presents both an opportunity and a threat for architects. We predict this will quickly develop into a specialist position and deliver enormous value. Designers and specifically architects are well placed to fulfil this role, but in the absence of willing candidates contractors are likely to step in and exert far greater control over the process of design and construction.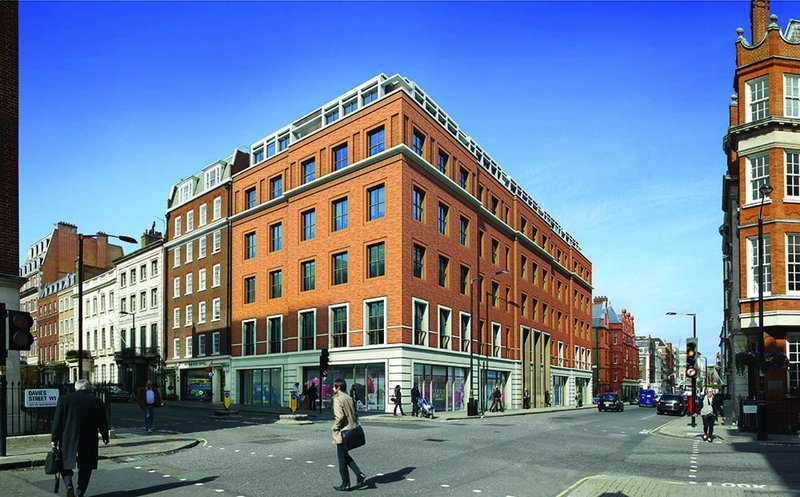 Tried and tested
HOK was appointed by Grosvenor Estate + Stow for the adaptive reuse of 29-37 Davies Street, which provides 38,000ft2 of office and retail accommodation. The development, due to complete in December this year, will use BIM geometry and data developed through design and construction for the future management of the facility. A number of key initiatives have been trialled and will be implemented including:
Asset tagging Key assets have been tagged and can be interrogated via Navisworks through the online operation and maintenance (O&M) manuals to deliver data in Cobie format for sharing with a CAFM system. All the data will be linked and accessed via computer tablets for use by the building management team.
Online FM tools The management of all key services, including security and the building management system, is linked to a tablet, along with access to the O&M manuals. For this trial project conventional paper-based O&M manuals will also be available.
Tenant fit-outs Leases clauses are being rewritten to actively encourage the incoming tenant to design its fit-out in a model environment compatible with the base shell and core model. The tenant will also be required to update the model to reflect any subsequent changes so that at the end of the lease term the model will be available for the next tenant or as a base for any improvement works.
Geospatial Information System (GIS) estate model The broader vision is to provide a portfolio solution for managing the entire estate in a consistent and easily accessible way. The Davies Street development is being used as the trial project for this initiative, which will develop and grow as new projects are realised.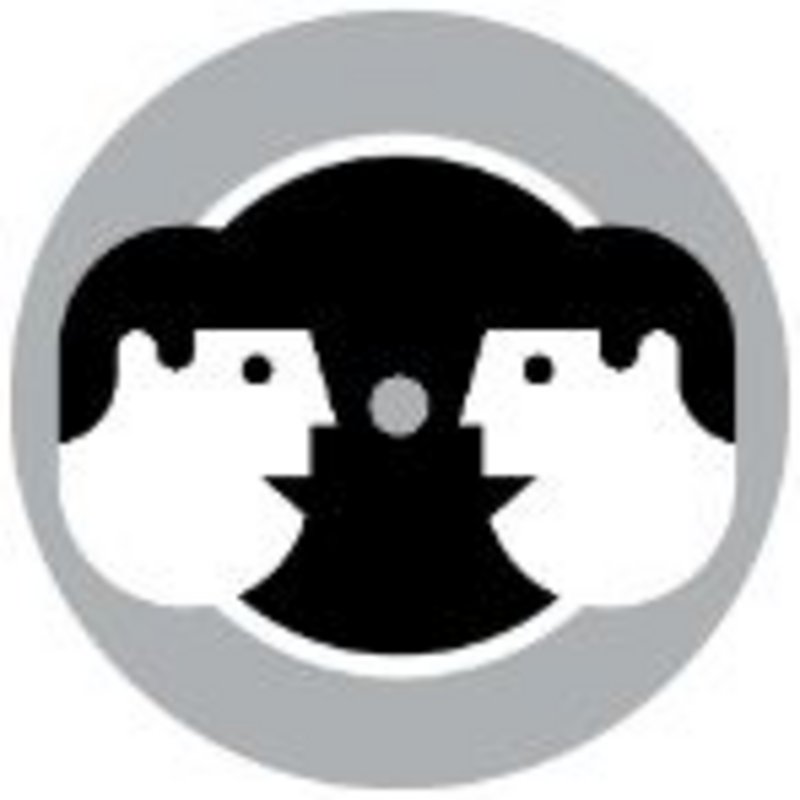 Internal Management