'Elegant solution' by Mungo Park Architects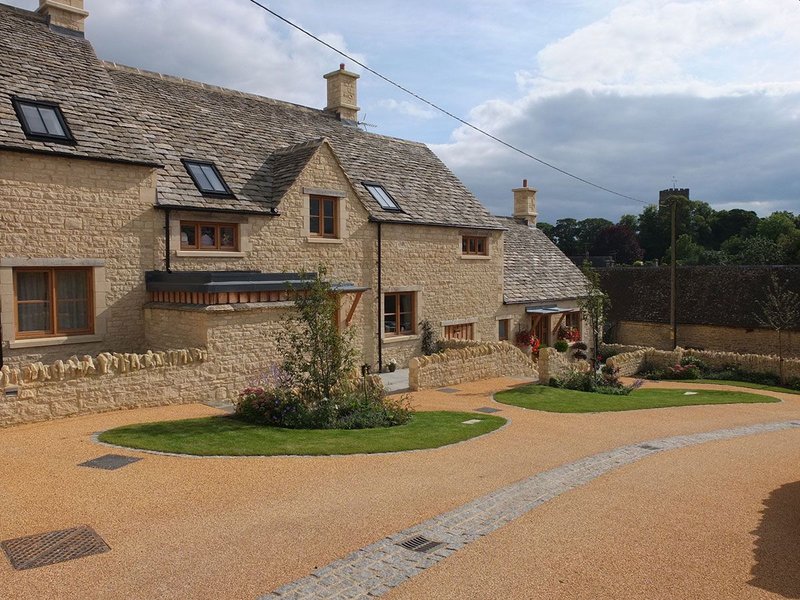 Using the Cotswold vernacular on this gently sloping site off the high street. MacEwen Award shortlisted Sly's Close, Northleach, Gloucestershire. Mungo Park Architects
Most affordable rural homes cost 8.3 times wages in rural areas. In Northleach in Gloucestershire two sisters, the last of the local Sly family, decided to pool their investments and build six houses for affordable rent on the family land that once was the base for JW Sly's builders' yard. The houses were designed for rent to local families who are involved in local communities and facilities such as the school and shops. Enid Sly, who was once a teacher, was well aware of the pressures faced.
Mungo Park Architects planned the houses with the Cotswold vernacular in mind. Tucked away behind Northleach's main street, the two short terraces are planned to draw out the linearity of the original burgage plots, stepping down away into the curve of the land with soft landscaping. The rubble walls of limestone are carried into low garden walls while timber windows and zinc gutters and downpipes give the homes a further sense of quality that fits its location yet is unusual in the context of affordable housing. Chimneys and gables give an additional sense of historic continuity while small rooflights bring in extra light.
All the original tenants are still in their homes. And the proven demand has led to plans to convert the barn on the site into two more houses. 'We look too much to cities and forget rural housing need,' said judge Hugh Pearman. 'These houses are addressing the problem of housing in market towns being unaffordable for locals. It is an elegant solution drawing on an arts and crafts tradition, it is convincingly done,' he concluded.
Credits
Contractor Wildmoor
Structural engineer O'Brien and Price
Landscape architect Portus and Whitton
M&E EDP
QS David John
CDM principal designer John Walton