Instead of product, canny campaigns are focusing on the simple, joy-making aspects of life, says Ben Channon of Assael Architecture. Fundamentally, people want to be happy
Ben Channon is a mental health champion and is interested in how we can improve mental wellbeing through how we design buildings. He is an accredited mindfulness practitioner, a WELL Building AP and, in 2017, founded the Architects' Mental Wellbeing Forum. Ben spoke to Marchitect about his favourite ad campaign and why it resonates with him.
What appeals to you about Ikea's Wonderful Everyday 'Nightclub' ad?
I like the way it flips your expectations. It starts off being reminiscent of films such as Human Traffic. It's shot in a way that evokes the rave and clubbing scenes that, for me, brought back some fun memories from university. Then you start to realise, as the ad goes on, that everything isn't quite what it seems.
Even though it's only 90 seconds long, it feels like it's one of those movies where you slowly begin to suspect you need to reassess what you're looking at.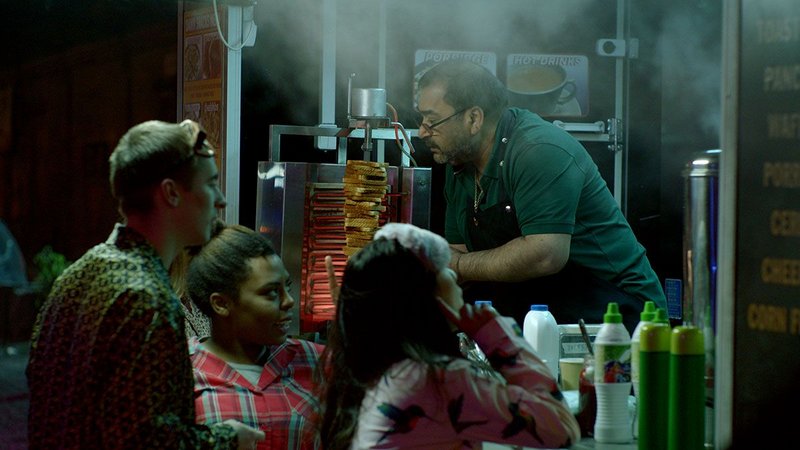 Ikea's Wonderful Everyday 'The Nightclub' ad: 'Because Ikea is such a well-known brand... it doesn't need to sell you its products - it sells you an image of a lifestyle.'
Instead of going to a kebab shop the people in the ad go to a van called Cereal Kings and eat bowls of cereal, dressed up ready for bed. They run into what you think is a nightclub, another evocative memory, but then you see them all brushing their teeth and getting ready for bed. You realise this is an advert for Ikea and not some new Russian vodka. The subversion of expectations makes it interesting.
So, do you find the fact it evokes memories powerful?
Yes, it took me back to my early 20s and going on nights out with university friends. It reminded me of those days where everything was a little less serious and every night out brought with it a real sense of adventure. It also has quite a playful tone to it that helps reinforce the sense of fun.
It's clever the way it taps into the idea that we all love our beds and we all love sleeping, despite the fact that we don't get that excited about it. It's an incredibly important part of what we do, yet sometimes we overlook sleep and don't afford it the status it deserves. This is almost a call to celebrate sleep and appreciate it for what it is.
Looking at other Ikea ads, is there an overall message that resonates with you?
Ikea has done some fantastic ads over the past few years. It's always quite subversive and, as is the case here, it always tries to make you look at things in a different way, which I like.
The ads are people focused and the company realises absolutely that it is people it is selling to. The ads don't get bogged down with the product, which is interesting. Generally, we already know what we're getting with Ikea. Because it's such a well-known brand, it knows what it stands for and what it's about and so it doesn't need to sell you its products - it sells you an image of a lifestyle.
All the company needs to do is get you into an Ikea store and you leave with all sorts of things…
…exactly, most of which you never expected to buy!
I've enjoyed looking back over Ikea's catalogue of ads as they all focus around joy and happiness, which is something very close to my heart. There's the joy of the kitchen, the wonderful everyday, and so on.
With this ad, it's the joy of sleep. I think it's tapped into something powerful here, which is the fundamental desire for us to be happy in our homes. Ikea is shrewd in that regard; it's aware of that. By tapping into that idea it's suggesting, if you buy products from Ikea you too will experience the wonderful everyday.
For more information on how RIBA Journal can help you reach architects, please email our advertisement manager Richard Tomlin or call him on +44 (0)20 7496 8329.
To receive the latest in marketing intelligence for specifiers and manufacturers, sign up to our curated mailing list.
---