The big J of our name & logo makes a bid for independence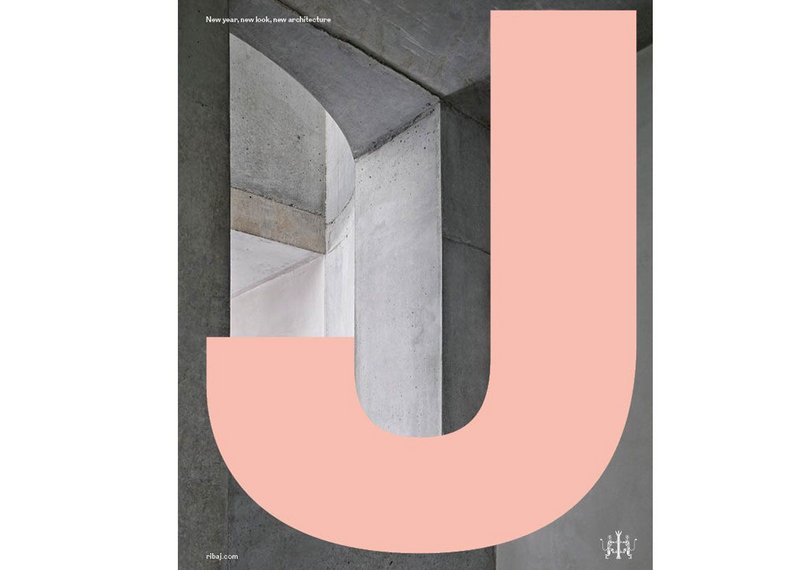 From the January 2019 issue the front covers of both the RIBA Journal and our sister publication Products in Practice (PiP – next issue February) have fresh new looks.
The big J of the RIBAJ name and logo has made a bid for independence and become a super scale graphic cover device which we shall use in various interesting ways month by month. And PiP is simultaneously refreshed with a related logo. It's amazing what one big letter and one cheeky dot can do!
Designed by Linda Byrne, these are evolutions of our classic 2013 magazine designs by Matt Willey which were part of a root-and-branch rethink of the Journal and its sister publication. Matt (now working for the New York Times Magazine) has not gone however. Inside his design remains unaltered, but with a lot of fresh content as RIBAJ continues to expand its coverage and its reach.
Our original brief for the RIBAJ and PiP designs was that they should be unique in the marketplace, clearly different from the herd. Now we have leapt ahead again. We hope you like the clarity and boldness of the new-look RIBAJ and PiP.
This year we will continue to build on our advertiser proposition with more architecture events, competitions and our new look website.