The most carefully curated trade fair in the UK for architects, designers and specifiers, unveils exciting collaborations, exhibitions and talks for its 2016 edition at Olympia National Hall on 27 and 28 January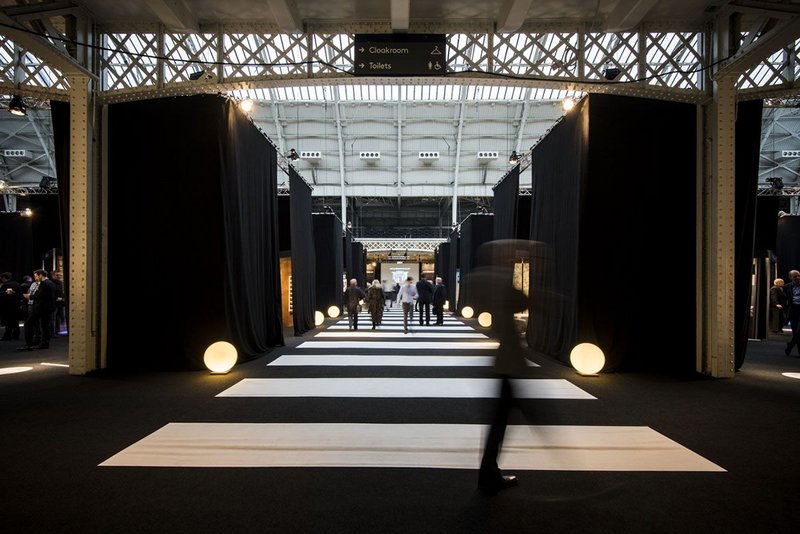 More than 90 of Europe's top architectural suppliers will reveal their innovations in the UK for the first time at this year's ARCHITECT@WORK event. All of these companies have gone through a rigorous selection process, with an external judging panel overseeing the product selection.
Wood and architecture
This year's London edition has chosen wood as its theme. To honour this material, the SCIN GALLERY, Materials Library and Resource, will present a collection of wood curiosities called Growth Rings. The exhibition examines the species of trees that give us the wood we use in architecture, it looks at the DNA of wood and its physiology.
Meanwhile, the Amercian Hardwood Export Council (AHEC) has partnered with designers Kolman Boye and furniture-makers Benchmark to create a towering structure of food plates in a commission for Wallpaper* Handmade 2015 called the Rotunda Serotina. The three-storey 'general store' will be presented in London for the first time as part of ARCHITECT@WORK, playing to the wood theme.
In addition to these displays, there will be a photography exhibition put together by world-architects.com, featuring case studies of 50 new buildings from both globally recognised practices to new work from emerging young practices, as well as a pop-up RIBA bookshop for architects and designers, giving visitors an opportunity to browse and purchase magazines and books touching on a particular area of specialisation and interest. These displays and installations will be a visual feast for architects and designers alike.
Talks programme
Wednesday 27 January
15:00
Kolman Boye architects Victor Boye Julebäk and Erik Kolman Janouch will be joined by Sean Sutcliffe of Benchmark and David Venables of AHEC to present the Rotunda Serotina in London for the first time. The team will discuss the Scandinavian wood tradition, the phenomenological qualities of the American cherry and maples as well as the ground breaking Life Cycle Assessment they used to create the Rotunda Serotina.
16:30
Patrick Richard of Stanton Williams and broadcaster and architectural historian Tom Dyckhoff will follow up with a session on the pros and cons of working on projects in a variety of different European countries.
18:00
A discussion on housing exploring how industry (architects, developers and politicians) can provide a solution to the housing shortage or are the problems of the housing shortage far more deep rooted? Confirmed are architect Paul Karakusevic, Alan Benson, Senior Strategy Manager, Housing GLA and Dr Paul Watt, Reader in Urban Studies, Birkbeck, University of London. The talk is being chaired by Eleanor Young of the RIBA Journal.
Thursday 28 January
16:30
Christian Male of SimpsonHaugh will present 'Three buildings by the Thames'.
18:00
Jason Flanagan of Flanagan Lawrence will illustrate how designing for sound informs the sophisticated and striking performance architecture of the practice.
To register for a free entrance ticket and for more information about ARCHITECT@WORK visit www.architect-at-work.co.uk using the code 6900.
---