Historic England's adoption of Arches software will give stakeholders open access to records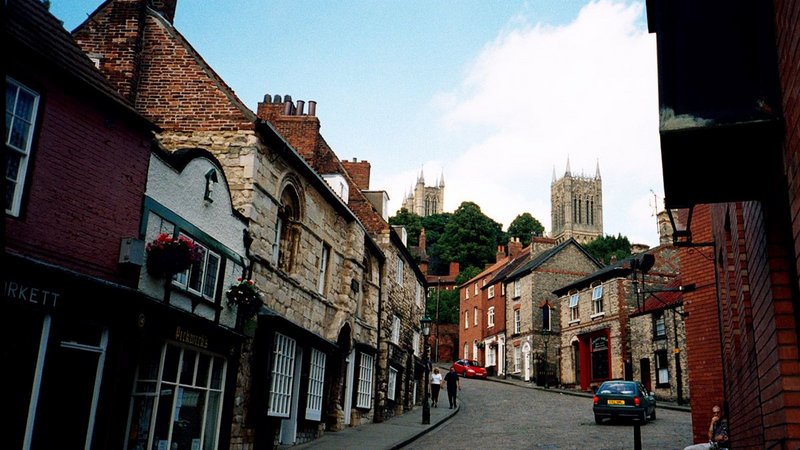 Steep Hill, Lincoln.

Credit: Russell James Smith
Historic England is planning to overhaul of its digital records database to enable open access by architects, developers and other stakeholders.
The heritage body has signed an agreement with the Getty Conservation Institute to trial the Arches software it has developed with the World Monuments Fund. The software is an open source cloud-based platform used to categorise and manage cultural heritage, including buildings, archaeology, and historic landscapes.
The software is highly customisable and can be configured to offer direct use by policymakers, property owners, developers, designers, history enthusiasts, and other stakeholders.
An initial pilot will be run by City of Lincoln Council next year, before being trialled by Greater London borough councils. If successful, it could lead to a nationwide roll out. The move is a revamp of existing Historic Environment Records (HERs), which are mostly used by local authorities for planning and development control and educational purposes.
Sandy Kidd of Historic England told RIBAJ: 'HERs have been around for about 50 years, computer systems have developed in a fragmented way, and councils operate a mixture of commercial and bespoke systems, many of which are out of date and come with expensive software licenses.
'Arches offers a fundamental step change in terms of accessibility, anyone can access the system, provided we give them suitable log in details, and because it is open source it is free to run.'
Historic England hopes the system will improve dialogue with colleagues across the built environment, to help manage built heritage more efficiently and speed up access to heritage and archaeological development information and data.
The database will pull together key planning documents, such as heritage statements, archaeological assessments, and conservation plans.
Kidd said: 'Whenever a developer or an architect is looking at a scheme in a particular area, they can quickly access the repository and find relevant studies and use them to inform a proposal. It means that project teams will no longer have to work in isolation and can build up knowledge of an area and its significant heritage aspects.'
Historic England is considering whether to charge for access to the information, Kidd added: 'We have to recover some of our costs, related to maintaining and staffing and service, the basic level of information may be free, but users may have to pay a fee to look at things in detail.'