Greenhouse specialist curates inspirational series of professional case studies for architects and garden designers to access online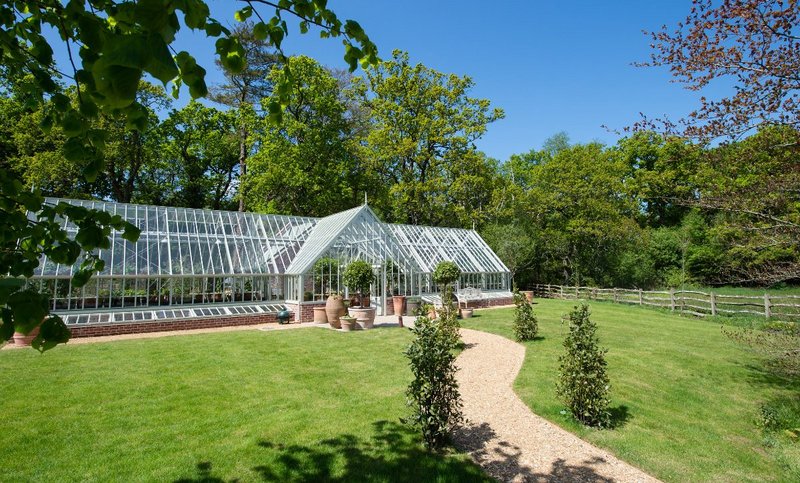 Lime Wood Hotel and Spa in Lyndhurst, Hampshire is home to an Alitex cruciform glasshouse that provides growing space for Mediterranean fruit, vegetables and herbs.

Credit: Photograph by Amy Murrell
Alitex - the greenhouse specialist - has updated its website with a new user-friendly design, engaging imagery and industry-leading inspiration.
The site offers customers an improved purchasing and after-sales experience and showcases the Alitex community, explaining how users can become more involved in its growing group of garden enthusiasts.
A stand-out feature of the upgrade is the Trade section - a collection of pages specifically curated for Alitex's B2B customers.
Users can see the glasshouses on private estates, in public grounds, walled gardens and kitchen gardens that Alitex has created for industry professionals, including Yiangou Architects, De Blacam and Meagher Architects and CGD Landscape Design.
Alitex design and engineering
From freestanding structures and lean-to greenhouses to completely unique shapes, Alitex's team of experts works with architects to bring clients' ideas to life.
Alongside its National Trust Collection of greenhouses and glasshouses, Alitex's design and structural engineers have years of experience working on bespoke projects, from cottage gardens and London townhouses to walled gardens and large estates.
The Alitex planning and application service
The process of choosing and designing the perfect aluminium greenhouse is exciting - from initial consultation through to deciding on all the important features.
To help throughout the build process, Alitex offers a comprehensive planning application service. It submits applications on behalf of clients and keeps architects informed throughout the application.
Alitex has worked on commercial projects with Arundel Castle, the Royal Horticultural Society, Royal Botanic Gardens, Kew and Ireland's Garden & Landscape Designers Association.
See all the Alitex case studies at alitex.co.uk/case-studies
For more information and to request a brochure, visit alitex.co.uk
Contact:
01730 826900