Recyclable, lightweight, practical and corrosion resistant - aluminium fenestration solutions are top of the list for energy-efficient construction projects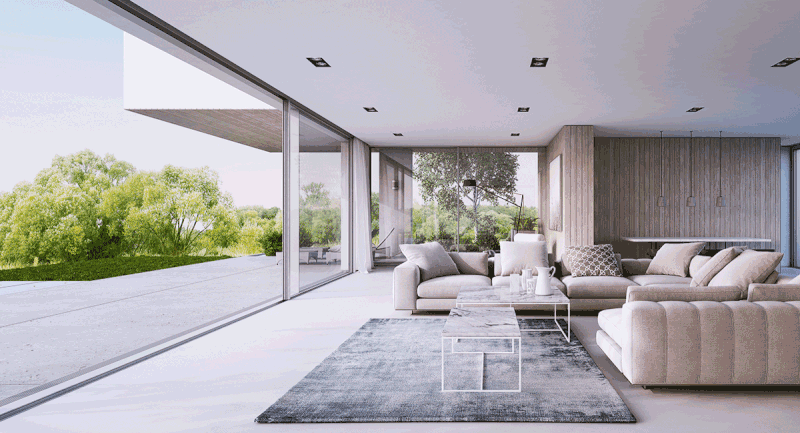 Airtight construction is key: The Aluprof MB-79N aluminium window system.
The UK's ambitious plans to cut emissions, including the 2030 target for a carbon-free London, is leading developers and architects to invest more in energy-efficient construction technologies.
Glazing has an increasingly important role in sustainable design and the industry's adaptation to climate change.
For Passivhaus-certified and energy-efficient buildings, airtightness is key: draughty windows can be responsible for 23 to 36 per cent of heat loss. One of the factors that helps achieve airtightness is installation of an aluminium window and door system that creates a well-insulated building with minimal heat loss.
Why choose aluminium windows?
Thanks to the material being lightweight, workable, recyclable and its corrosion resistance, aluminium is a great choice for sustainable buildings.
Recyclable materials are important in terms of potential demolition and reducing the amount of construction waste that cannot be reused.
Advanced window insulation technology, including the use of dense inert gases such as argon, krypton and xenon in glazing cavities, prevents heat loss and increases soundproofing.
Where is it best to use aluminium windows?
South-facing facades should have the most glazing to let the building absorb a lot of sunlight. Such passive energy uptake is a priority, especially in winter. Narrow aluminium profiles mean bigger windowpanes that let more sunlight inside the building and utilising solar energy efficiently.
Outside, a sustainable building should be equipped with sun shades or brises soleil, which are necessary during extremely sunny parts of the year.
Which aluminium windows should I choose?
Aluminium building systems supplier Aluprof UK's MB-104 Passive window offers high levels of thermal insulation, energy-efficiency, waterproofness, airtightness and has excellent acoustic properties.
Another of the firm's products, the MB-79N window system, has been designed to outperform typical thermal insulation requirements.
The MB-79N series can be used to fabricate fixed, side-hung, tilt-only, tilt-and-turn and tilt-and-slide windows, as well as single and double exterior doors. It is a new range, offering specifiers high quality products at a reasonable price.
Investment in sustainable construction is economically profitable and it lowers the investment risk in the difficult and changing times of the advancing climate crisis.
For more information and technical support, visit aluprof.eu/gb
Contact:
0161 941 4005
---