Geodesic dome shows Bartlett students their models in different daylight conditions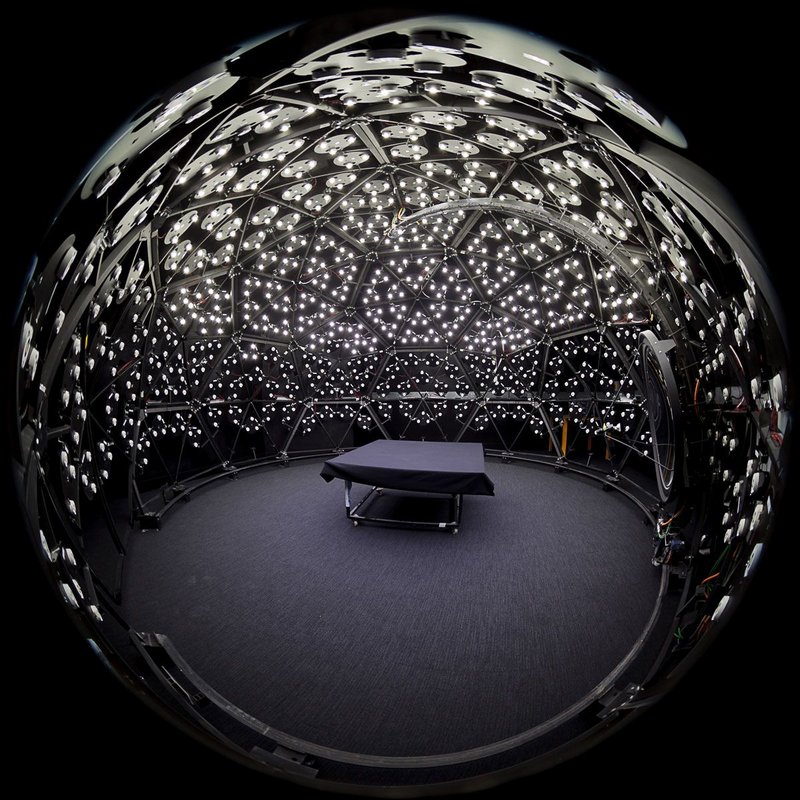 A super-realistic artificial sky is being used by architecture students at The Bartlett to simulate the effects of various daylight conditions on concept models.
The 5.2m diameter geodesic hemispherical dome was custom developed by Peter Raynham of University College London (UCL) in collaboration with a research assistant. It is installed at the university's state-of-the art new facility at Here East at Queen Elizabeth Olympic Park.
The curved interior features 810 individually-controllable LED modules and an 850mm-wide parabolic reflector that's able to traverse the dome on a track to mimic the sun's trajectory.
This combination enables the diffuse (sky) and direct (sun) components of the lit environment to be modelled with high accuracy and simultaneously in any geographical location, at any time of the day or year.
Raynham, who is professor of the lit environment at UCL Bartlett, told RIBAJ: 'It is about as accurate as you can in get terms of the amount of light falling onto a given surface of a concept model, and a good approximation of actual daylight. The only drawback is that light is more patchy than genuine daylight.'
The dome is an upgrade of an original structure designed and built by Raynham around 20 years ago when he was a researcher at UCL. 'I was given the equivalent of a sketch on the back of a beer mat and a budget and told to get on with it,' he jokes. It roughly trebles the number of light sources compared to the original, which featured 270 compact fluorescent luminaires, and quadruples the amount of available light.
Sophisticated software can map and predict the intensity of the sky being simulated and uses a wireless bluetooth connection to instruct each LED what level of light to emit. The dome can be programmed to simulate light at different times of day, or reproduce the cycle for an entire day over one hour, or in incremental 30 minute stages.
The system is being used mostly by lighting and architecture students to quickly test the impact of daylight on conceptual design models.
'It provides much more hands-on interaction than a 3D model in CAD. For example, placing a hand over a window you immediately see the impact on the interiors and can modify the design in response,' Raynham concludes.