Craft, the latest collection from Italian porcelain tile manufacturer Ceramiche Refin, has a handmade look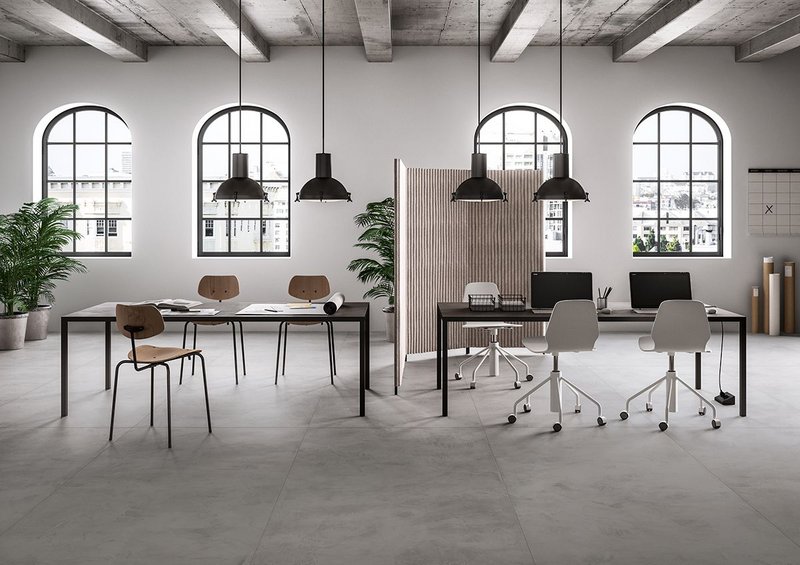 Inspired by cement finishes, the new Craft collection of tiles from Ceramiche Refin has an artisanal finish that challenges uniform industrial processes. The ceramic surfaces feature clouding, shading and brushing that are suggestive of tool marks and hand applied materials. These characteristics are the result of research with specialised artisans and an in-depth study into the peculiarities of cement materials and decorative mineral wall coverings.
The Craft collection tiles are available in large formats (120×240cm and 120×120cm), ideal for public spaces and facades, as well as in classic sizes for smaller areas and residential projects (60×120cm, 60×60cm, 30×60cm). The range is available in four colours ranging from 'Rice' white to dark grey 'Fog', as well as shades of 'Tan' and light grey 'Cloud'.
With more than 50 years of manufacturing under its belt, Ceramiche Refin is one of the world's leaders in porcelain tile production. Based in Sassuolo, an area of northern Italy known as the tile capital of the world, Refin produces over six million square metres of tiles per year. With a state-of-the-art factory and a Milan showroom, it boasts a prodigious output in terms of design and manufacturing. The company combines beauty with technology, creativity and tradition using cutting edge manufacturing processes. Thanks to the best raw materials and a wide product range, Ceramiche Refin can fulfil the most diverse design needs.
For more information and technical support visit: www.refin-ceramic-tiles.com
Contact:
UK Specification Consultant: Massimo Sferrazza
020 3603 1884
---