Resin and cementitious products can bring vibrancy and flair to commercial, residential and industrial projects. Two videos consider their design potential, preparation and installation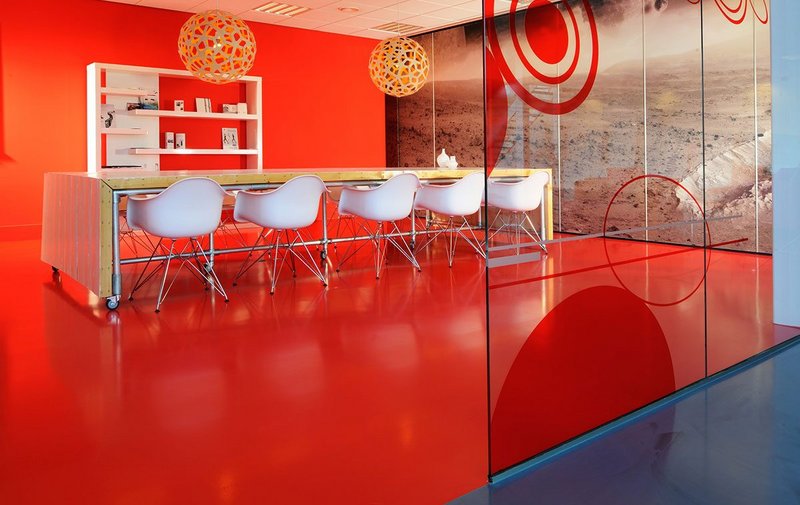 Arturo resin flooring at multimedia agency AlienTrick in Hengelo, the Netherlands.
Arturo has put together two RIBA-approved CPD seminars on decorative seamless flooring. The seminars, available here as videos, cover resin and cementitious flooring products, which are adaptable and easy to clean and maintain. They are suitable for all sectors, including residential, retail and offices.
Arturo CPD 1: Exploring the Design Possibilities of Resin Flooring
For those looking to learn more about resin floors, this CPD provides the opportunity to understand the versatility and benefits of resin floors.
Resin floors can help transform the atmosphere of a room or workplace with multiple design options and colours that can be matched to RAL or NCS ranges.
Arturo CPD 2: Deocorative Cementitious Flooring
With gentle marbling producing gorgeous colour tones and a rustic finish, cementitious flooring helps create stunning environments.
This CPD evaluates more sustainable alternatives to polished concrete and is ideal for those wanting to explore the features and potential of decorative cementitious floor finishes.
Arturo is a brand of the flooring technology company Uzin Utz Group, which is headquartered in Germany. Its UK offices are in Rugby, Warwickshire.
For more information and technical support, visit: arturoflooring.com
Contact:
01788 530080
---