Indoors is where it's at nowadays so make your flooring the best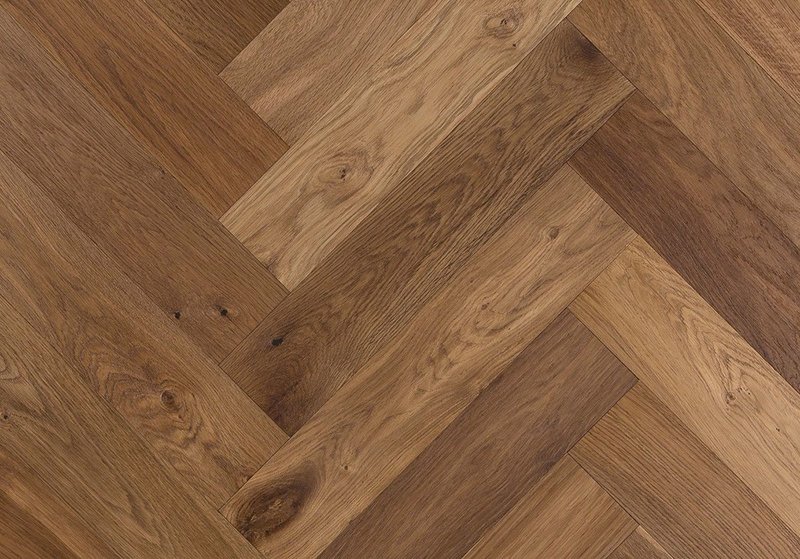 Herringbone parquet blocks Design by Havwoods
While making researches in the Royal Library for my History of Louis XIV, I stumbled upon the Memoirs of M d'Artagnan, where he relates that on his first visit to Versailles, he met in the antechamber four young men, serving in the Musketeer corps into which he was soliciting the honour of being received, bearing the names of Elst, Bergen, Vuren and Mierlo. We must confess these strange names struck us; and it occurred to us that they were but pseudonyms, taken from the brochure of the palace's oaken parquet floors…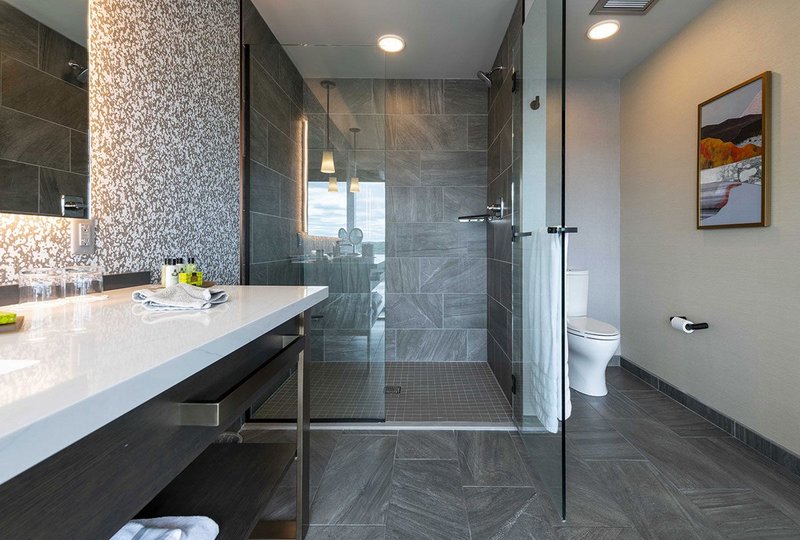 Purestone ceramic tiles
Ceramiche Piemme
'Curating such a display is a challenge, with 291 guest bathroom roomsets to equip at the Minneapolis-St Paul Inter Continental, so we wanted guests to feel a rush of "Oh wow, I've arrived, something's about to happen". Creating a setting to match the individual beauty of each object was a priority, and we were thrilled to have access to the Purestone tile range from Italian specialist Ceramiche Piemme. The hotel's display of the world's largest collection of "Branded Tissue Rolls" deserved no less.' –Victoria Relik, Rare Papers Curator, Museum of Humanity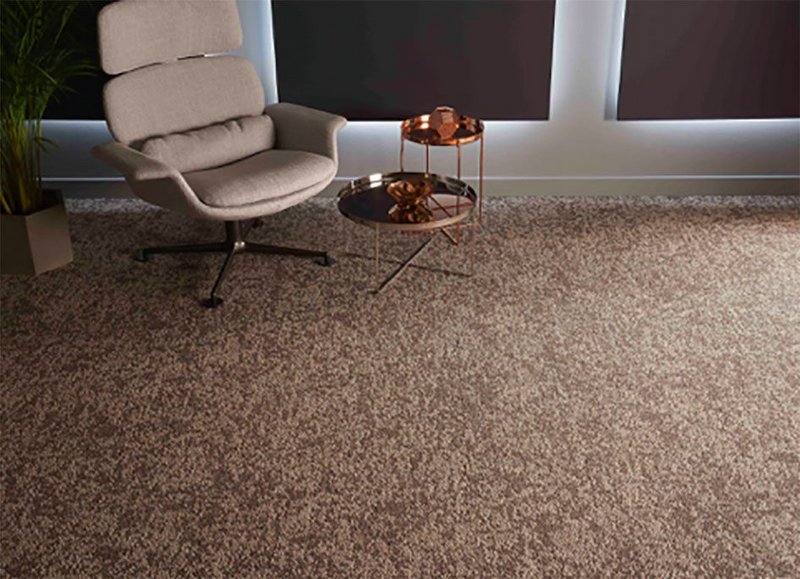 Tessera Earthscape carpet tiles Forbo
So it's been like six weeks now, but we've really not been bored. There are just sooo many lovely things we've found to pass the time! So, today, we've been FaceTiming all our friends to get some advice on our gorgeous Forbo 'Tessera Earthscape' carpet tiles. We picked a mixture of 3259 'Fjord', 3261 'Oasis', and 3260 'Savanna' to give the impression of a sunlit summer meadow, all green and textured, you know? But after three weeks of lockdown, it's gone all kind of 3258 'Terrain'.
India and Petrarch think we haven't watered it enough.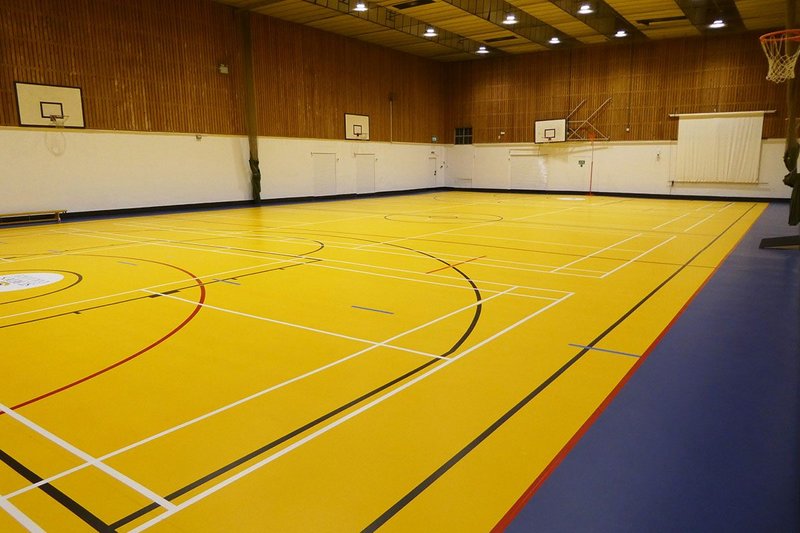 Taraflex Performance vinyl flooring Gerflor
'Running around in circles' is the new 'going forward', and so legendary design duo L Frank Baum and Glinda South have combined with Gerflor to bring us their Taraflex version of the new 'Yellow Brick Basketball Court'. This innovative interactive facility reproduces the sensation of using the two folding extension parts ('legs') hinged from the torso's lower edge as means of forward propulsion over outdoor surfaces. 'Outdoor', for those too young to remember, is the unboundaried, roofless space (often featuring 'weather') that your grandparents may have told you of.