A new collection offers six palettes in eight colours and designs to give architects and specifiers a host of options for creating bespoke floors for every sector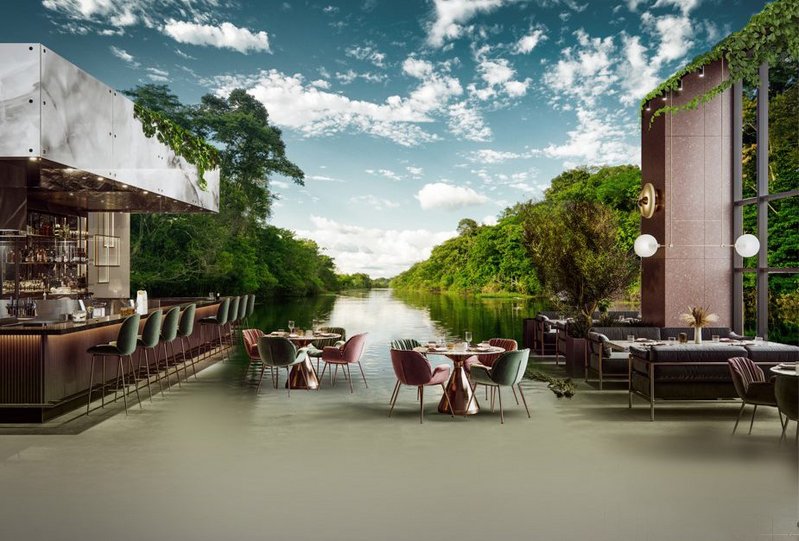 Amazone resin floors from the Arturo Colours Collection. Arturo floors are suitable for all sectors, including residential, retail, offices, restaurants, hospitals and schools.
Arturo's latest resin floor Colour Collection is inspired by nature.
The collection is made up of six palettes, each with designs inspired by the Earth's different landscapes, environments, fauna and flora.
It allows architects to specify floor designs in shades that create energised, envigorating spaces or encourage a restful, relaxed feel, depending on the project.
The 6 palettes of the Arturo Colour Collection:
Arctic Cool and tranquil to instil a feeling of space and light.
Kalahari Warm and airy with light sandy hues and terracotta, bamboo and cane inspired patterns.
Amazone Natural grey greens with a positive aura.
Vancouver Active colours and energetic patterns.
Rockies Raw, robust unfinished hues.
Rivièra Daring dark tones for serenity and symmetry.
Each palette contains four solid Unicolours and four Concrete Look mixed options.
The floors within the Arturo Colour Collection are suitable for most locations, including homes, offices and other commercial spaces.
As experts in flooring and colours, Arturo understands how natural shades and tones can influence the ambiance and feeling of a room or space.
The Arturo Studio is on hand to advise on the best options for individual resin flooring projects and free flooring samples are available to clients when finalising their colour selection.
Download the Arturo Colours Collection brochure at arturoflooring.com/colours-collection [PDF]
For more information and technical support, visit arturoflooring.com
Contact:
01788 530080
---