The Ellen DeGeneres Campus of the Fossey Gorilla Fund was purpose-built to save gorillas - and inspire a new generation of environmental advocates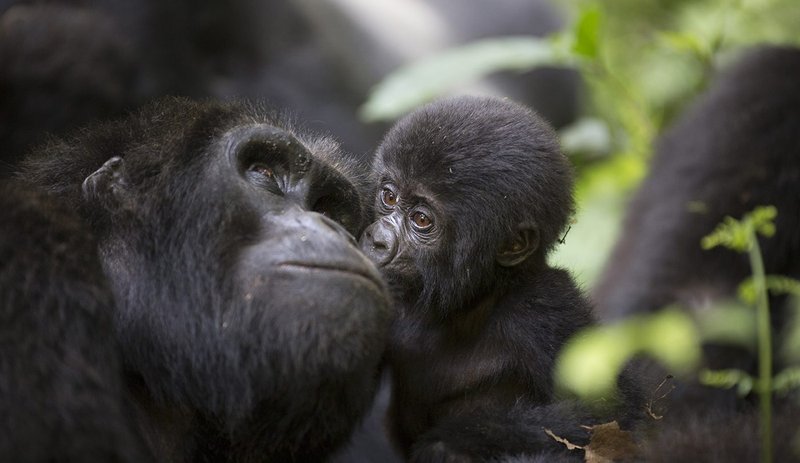 Habitat loss, poaching and disease threaten the populations of eastern and western lowland gorillas in Central Africa.

Credit: Papa Bravo/Shutterstock
This is an edited excerpt from an article that originally appeared on Autodesk's Design and Make, a site dedicated to inspiring construction, manufacturing, engineering and design leaders. Read the full article here.
The 5ha Ellen DeGeneres Campus of the Dian Fossey Gorilla Fund in Rwanda continues the legacy of primatologist Dian Fossey, embodying the principles of conservation and sustainability in every aspect of its design, construction and operation.
Architecture, design and build firm MASS Design Group developed a measurement framework for the campus that evaluated mission-driven impacts in five areas: environment, economy, education, equity and emotion.
Gorillas help maintain the tropical rainforests that humans rely on for clean air, crop-nourishing rainfall and life-giving medicines.
After falling precipitously in the 20th century, Central Africa's population of mountain gorillas - a subspecies known for its thick fur and high-elevation habitat - has increased from 620 in 1989 to approximately 1,004 today, according to the World Wildlife Fund.
This is thanks to conservation efforts by gorilla protectors such as Fossey, who studied gorilla behaviour in Africa's Congo Basin for nearly 20 years before her untimely death in 1985.
The Dian Fossey Gorilla Fund continues her work by funding the conservation, protection and study of gorillas and their habitats in Africa.
Green roofs, native plants, local materials and a natural wastewater treatment system are highlights of the project
A Purpose Built conservation project
The Ellen DeGeneres Campus of the Dian Fossey Gorilla Fund is a new multi-building campus in Rwanda funded by the US comedian and talk-show host's philanthropic Ellen Fund. The campus opened in February 2022 adjacent to Rwanda's Volcanoes National Park, where Fossey based her research.
When MASS began working with the Fossey Fund in 2015, it introduced the organisation to its Purpose Built design process, conceived in 2014, which builds capital projects around mission-based objectives that inform all design decisions.
For the Fossey Fund, that mission was to make gorillas an entry point for a lifetime of conservation activism.
Environmental impact: saving gorilla habitats
'The inspiration for the design came from [Fossey's] tent at the Karisoke Research Center,' says Emily Goldenberg, MASS architect and project director for the Fossey Campus, 'the idea of a tent that would be surrounded by the forest canopy and how we could bring that ecosystem… onto the site as an experimental landscape.'
The buildings feature green roofs that blend seamlessly into the environment, covered patios and walking paths that integrate with the local topography and surrounding volcanoes.
Because the site was previously used for agriculture, turning it into a gorilla-worthy ecosystem required reclaiming it and transforming it into a reforested landscape that would sequester carbon, attract pollinators and conserve resources.
Design features include rainwater harvesting in the roofs, a campus nursery that propagated more than 250,000 native plants for use on-site and a constructed wetland for wastewater treatment, the first of its kind in Rwanda.
Working with the environmental engineering firm Transsolar, MASS maximised interior daylight and ventilation while also prioritising the use of local materials, including regionally sourced pinewood for buildings' exterior soffits and interior ceilings.
The most notable local materials, however, were volcanic stones harvested from the site during excavation, which typically are treated as waste. MASS used whole stones for building facades and crushed stones in the grout in between them and in landscape paving.
'The use of volcanic stone has inspired others in the area to think about using it as a building material in houses,' says Goldenberg.
For more information and technical support, visit autodesk.co.uk

Contact:
redshift@autodesk.com
---
Matt Alderton is a Chicago-based freelance writer specialising in business, design, food, travel and technology.