... and there's been a triumvirate of construction stories
First was the government's pandering to the UK's flawed fascination with the garden city, proposing 14 new ones with the 'potential to deliver more than 48,000 new homes'. But at only £0.4 million per project, quite how much will get 'delivered' is questionable; if the Garden Bridge outlay is anything to go by, not much. So it looks like actual delivery may be left to volume housebuilders prodding cash-strapped planning authorities – and ending up with neither 'garden' nor 'city'.
There's more hope on the horizon with the recent Hendry report, which recommended the government invest in tidal lagoons as a low carbon means of contributing to the UK's energy mix. It proposes a small pathfinder scheme that will help formulate best practice (and see effects on local biodiversity) before rolling out on a bigger scale in places like Swansea Bay – but not a penny is committed to this as yet.
And finally, there was Northern Ireland's highly incentivising Renewable Heat Incentive for non-domestic users, promising a £1.60 return on every £1 spent on green heating – which understandably saw a very enthusiastic take up. But the 'more you burn the more you earn' debacle, which could cost the UK taxpayer up to £400 million, has a much higher price; the resignation of deputy first minister Martin McGuinness which triggered an election in March.
Add to this climate change sceptic Scott Pruitt running the Environmental Protection Agency for Trump: let's all hope the year sees a Phoenix rise from these piles of ashes.
---
Jan-Carlos Kucharek enjoys three of this issue's out-takes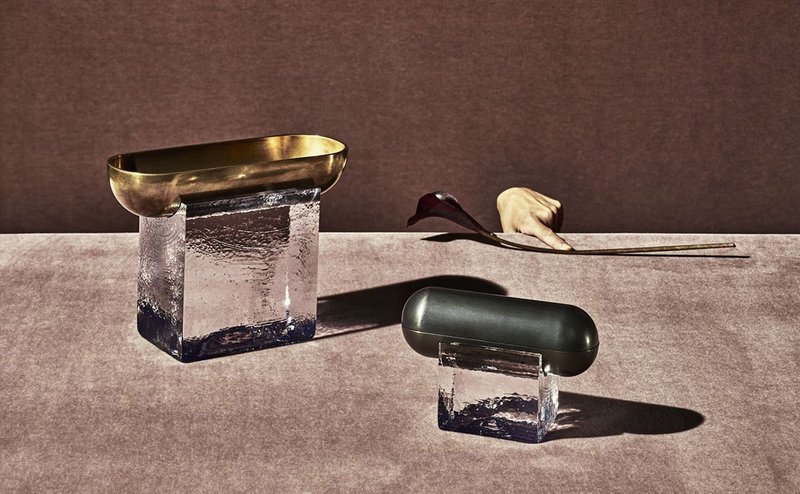 BRASSED OFF
Perhaps it's because we're living in the 'post-truth' era, but here's a thing. The glamorous New York duo behind product design firm Apparatus has built a big business on chic minimalism; but is it truly the 'form follows function' kind we were all brought up on? Take its latest creation, 'Block'. Eyewateringly pricey hand cast crystal plinths and brass capsules brought together to evoke a sense of 'harmonious displacement' that are 'chambers for undivulged use.' Alluring they may be, but they do leave PIP asking the question that might well have issued from the mouths of our 20th century modernist pioneers: 'WHAT THE HELL DO THEY DO??'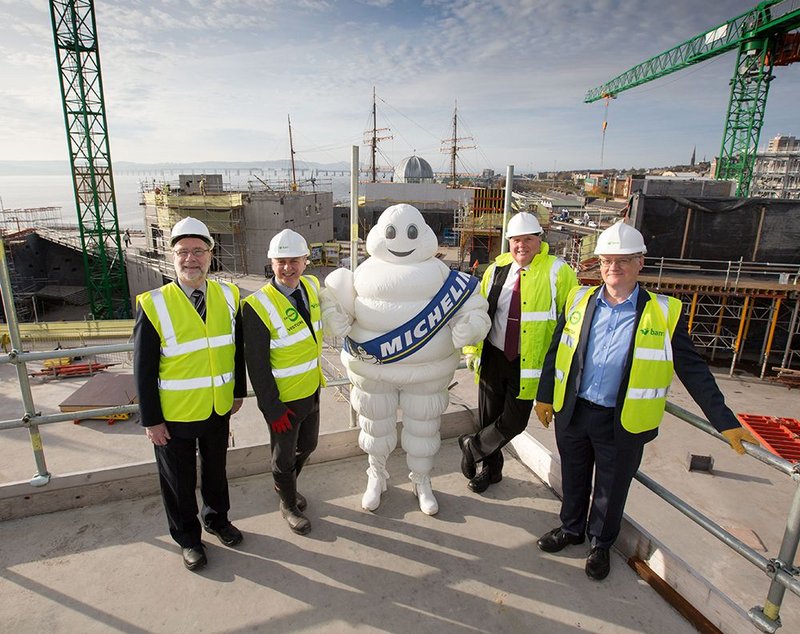 SAL-TYRE
On site at the V&A Dundee, whose Michelin Design Gallery is cracking on apace, and someone's really gone overboard with the PPE. Maybe Bibendum, straight from its local factory, is concerned about how the museum's going to hang the 2,000+ stone panels on its sunken walls, each weighing 3,000kg. PIP's more bothered about what will hang on the gallery walls, an 'inspiring space for community participants of all ages to see what they design showcased'. Visitors, gird yourselves for 'here's one I made earlier' Blue Peter efforts, botched Bayeaux tapestries and (sorry Kengo) iffy-ikebana. Frankly, the only 'Show and Tell' we're interested in is the final cost.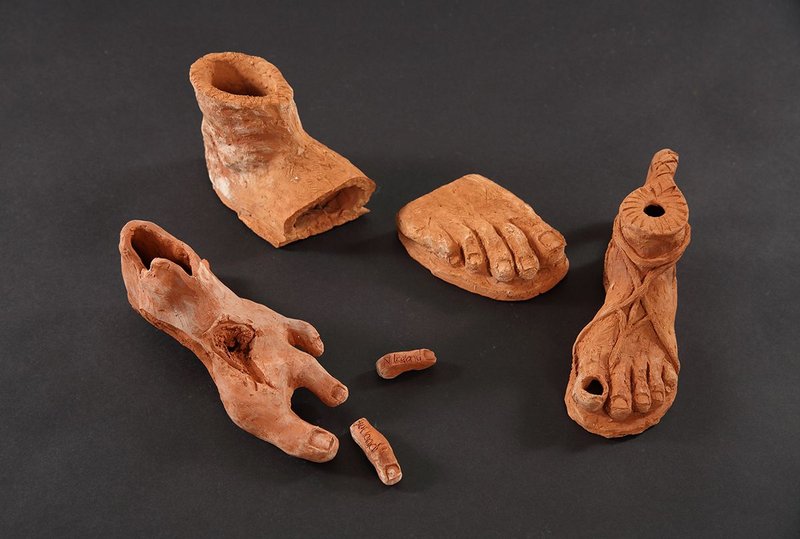 ENGINEERING FEET
London Bridge is digging down in its 21st century guise, which includes Grimshaw's half-complete station – and dragging up lots of clay in the process – but what to do with it? Network Rail has signed up to a WRAP programme but there's still 91,275m3 of construction and demolition waste to shift. So thank God there are five clay artists there to deal with about 0.00012% of it. Here's Jo Pearl's offering, 'Votive feet', inspired by a 1st century Roman oil lamp found there. Disgruntled commuters may see it differently – maybe as the added legwork to platform escalators or something that's faster than Southern Rail. Either way, it accounts for why it's in pieces.