Euroclass A1-rated BauderGLAS is available in flatboard and tapered options, plus a special inverted grade with an inorganic coating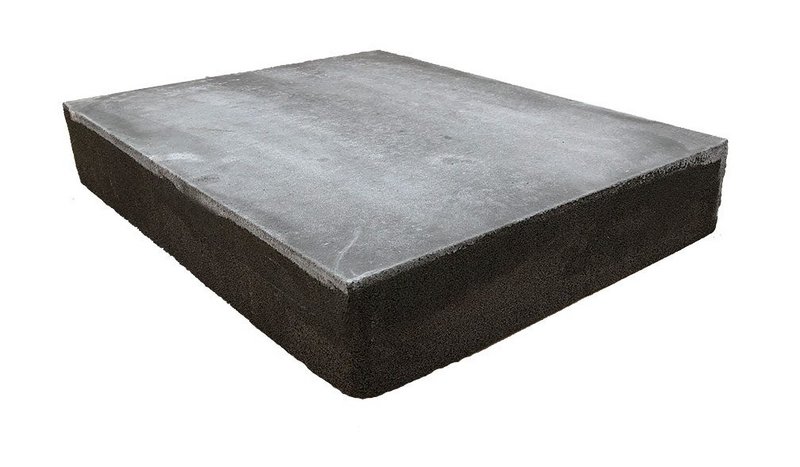 BauderGLAS is made from recycled glass and natural raw materials including sand, dolomite and lime. It is inorganic and contains no ozone depleting propellants, flame-resistant additives or binders, VOC or other volatile substances.
To meet the latest requirements of Approved Document B, flat roof waterproofing system manufacturer Bauder has introduced a new cellular glass insulation to the market that achieves the best fire rating available.
It is becoming increasingly challenging to specify a system that satisfies the recent non-combustibility amendments to Approved Document B (ADB) for relevant buildings. The Euroclass A1 rating achieved by BauderGLAS Insulation not only meets these obligations but also satisfies, where necessary, both the client's and insurers' requirements for new-build and refurbishment projects.
Non-combustible BauderGLAS Insulation is available in flatboard and tapered variants for warm roof situations and as a special inverted grade with a pre-applied inorganic coating. It has been specifically designed with high compressive strength to withstand heavy traffic on roofs, podiums, terraces and balconies on concrete, metal, plywood, OSB and timber decks. There are grades that can be specified with all Bauder's waterproofing systems.
Manufactured from more than 60 per cent recycled glass, BauderGLAS Insulation is totally inorganic, contains no flame-resistant binders and is without VOC or other harmful substances.
BauderGLAS offers non-combustibility, high-compressive strength and the ability to specify an insulation on areas requiring the highest level of fire rating.
To discuss your flat roof project, book a telephone or video call with a local Bauder technical manager at bauder.co.uk/arrange-a-meeting
For more information and technical support, visit bauder.co.uk
Contact:
0845 271 8800
---