Sealoflex - in its Ultima, Endura and Prima variants - is perfect for new-builds and overlaying existing roofs. Its flexibility lends itself to complex geometries, penetrations and detailing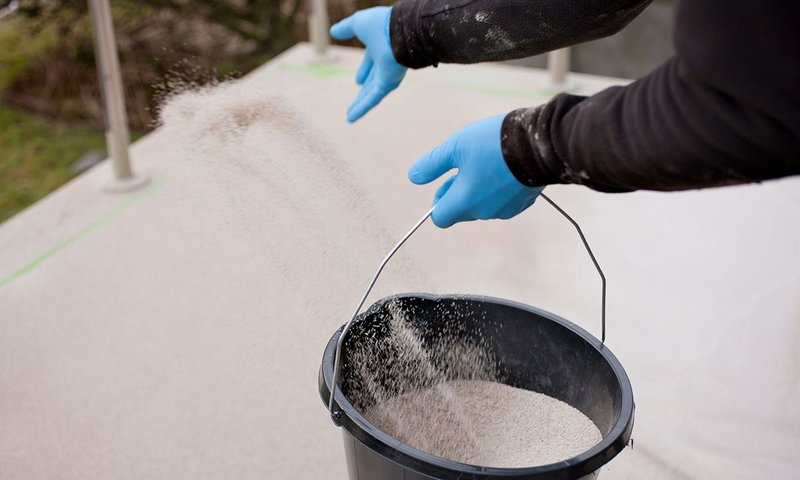 An anti-skid surface being applied to BMI Sealoflex Endura.
BMI UK & Ireland's Sealoflex range of liquid-applied waterproofing offers a choice of three high-performance solutions - Sealoflex Ultima, Sealoflex Endura and Sealoflex Prima - backed by market-leading guarantees and a six-step specification service.
Sealoflex systems are ideal for use on most substrates - from concrete, bitumen and asphalt to plywood, synthetic membranes and metal roofs.
Headlining the collection is Sealoflex Ultima, a lightweight and versatile, single-component system that is low odour and solvent and VOC-free, and a superb choice when there may be environmental sensitivities.
For trafficked areas, such as balconies, terraces and podium decks, Sealoflex Endura combines superior durability with fast curing and application.
For more details and technical support, visit, bmisealoflex.com
Contact:
01908 015760
---