Jan-Carlos Kucharek, editor of Products in Practice, looks back at the year's highlights and horrors in the hope that well designed urban civic realm can grow
...and bad: it's been quite a year for architecture. No sooner had Steven Holl completed his bold Glasgow School of Art extension, than its world-famous Mackintosh-designed building was ravaged by a fire that left all architects burned. So it was encouraging to see Manchester School of Art appear in the Stirling prize shortlist; continuing to prove that beautiful thoughts come from beautiful places.
Perhaps councils should remember this, for while we saw another bold office building complete on the City skyline, we were also reminded by the 'London's Growing Up!' show at New London Architecture of the myriad less considered high-rise housing proposals that have planning permission – and which are yet to make their mark not only at high level but, as importantly, at ground. I'd like to think we'd get more spaces like King's Cross Square which, with its Henry Moore, is rapidly being adopted as a true public realm by the city, but I realise this is the exception proving true the rule of poor vision from planners and provision from developers.
Back in Manchester, the Whitworth gallery extension is about to complete, creating an urban public forum for art. Such places are as fundamental to civilised life in the city as the cycle of destruction and creation is to the urban architect: we should all just get on with it in 2015.
Jan-Carlos Kucharek, Editor
---
... And here are three of this issue's out-takes to enjoy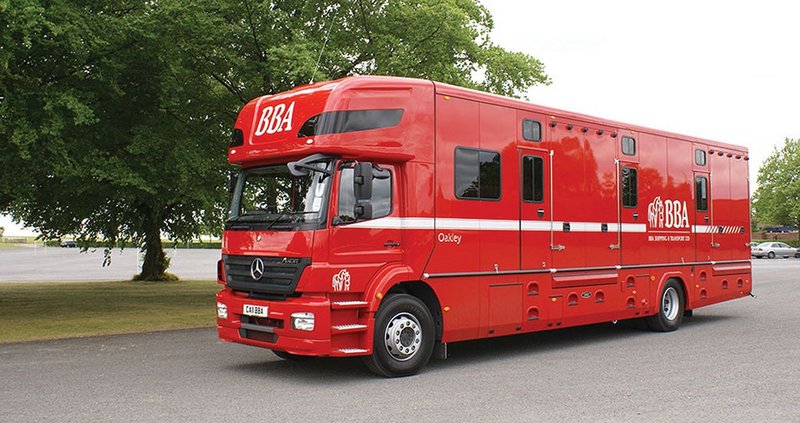 Horses for Quartzes
Pampered racehorses seem to be getting above themselves. Worktop manufacturer Granite Transformations has worked with coach builder Oakley to produce granite, quartz and glass chip surfaces for its luxury mobile horse boxes, which 'include power shower, dishwasher and satellite TV with cinema surround sound'. Could these trucks have human quarters too? Apparently 'White Star recycled glass is Oakley's most popular finish'. And despite being regularly assaulted with tea making by those iron-shod hooves, whatever the odds on the horse, it's good to know that ongoing works won't be a dead cert for the Granite team.
---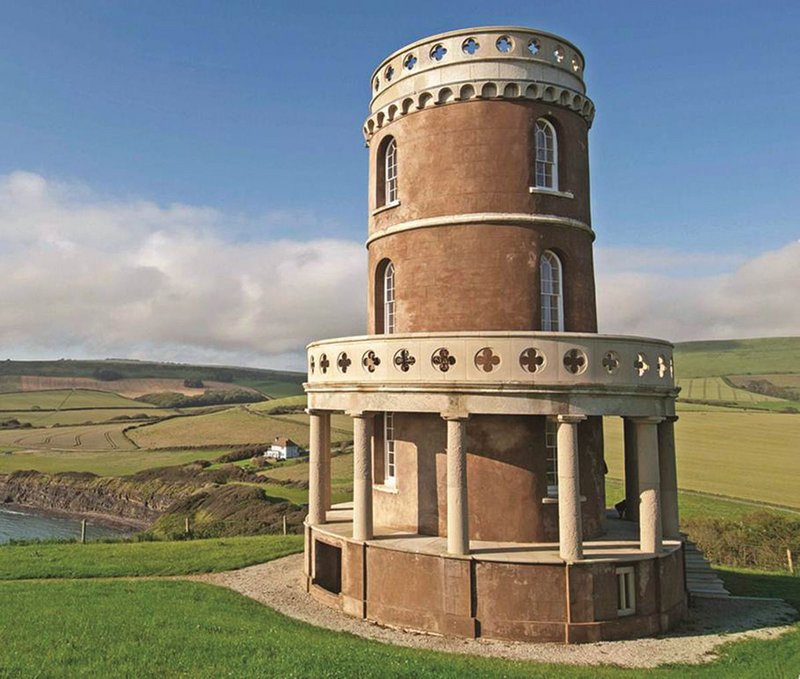 Cliffhanger
'We live on a blighted one.' So said Hardy's tragic heroine 'Tess', when her niece asked upon what star we lived. Tess gets her grim comeuppance at Stonehenge, which was always the point for Hardy. But he had a brighter side, taking his first true love to Clavell Tower folly on Dorset's Jurassic Coast, to stare out at a horizon, and steal kisses running around its Tuscan base. Life imitating art, the 11m high folly was blighted too, subsiding as the cliffs eroded until it nigh on fell to be dashed against the rocks below. The Landmark Trust luckily stepped in, moving it stone by stone to safety, and a narked Hardy skulked off to Casterbridge. The End.
---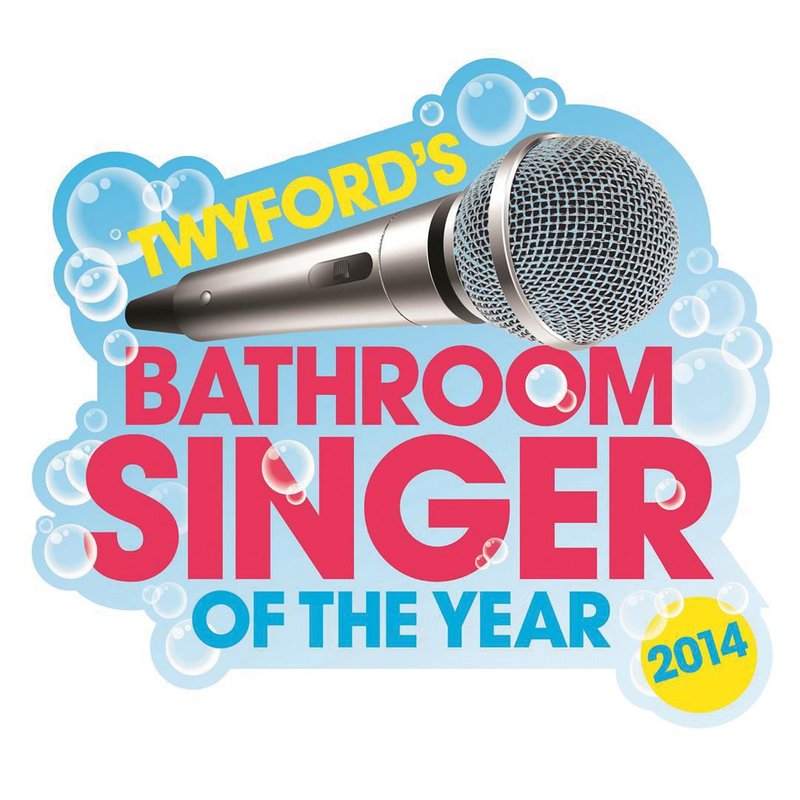 Bathroom Bauhaus
The 2014 'Construction Rocks' event – bands all from the industry – was won by 'The Macenaries', beating off 'Blood, Sweete & Tears' and the slightly eyebrow-raising 'Tender Package' (formerly the 'Pre-Tenders'), from Assael Architecture. Meanwhile, the less 'Rock and Roll' of us might want to enter Twyfords 'Bathroom Singer of the Year', whose proceeds go to Children in Need. X-Factor architects who 'really wanna sing' just log onto the site and upload their 90-second clip belting it out in the bath for a chance to get to the final on 8 November and win £1000. Remember, stick to RIBA's Code of Conduct – and no bum notes.
---