Kitchen worktops and bathroom vanities in Caesarstone's subtle shades and textures help create residential and commercial interiors with a warmer feel and softer edge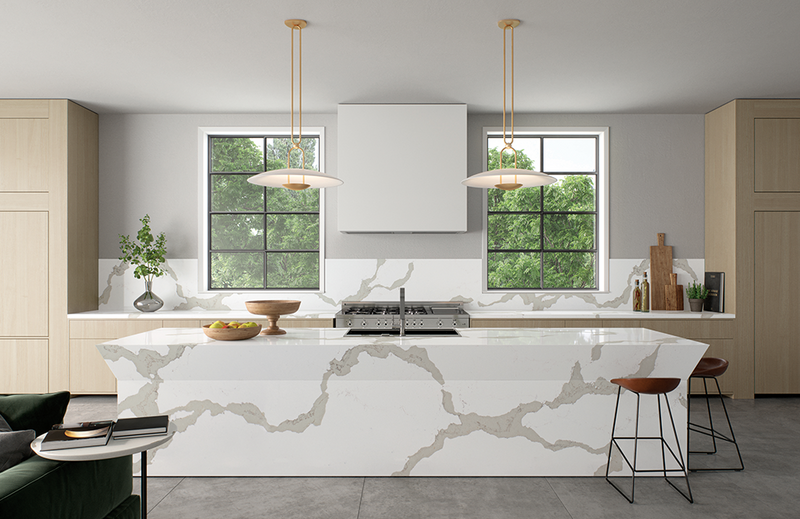 Kitchen splashback, worktop and island in 5114 Calacatta Maximus Caesarstone polished quartz.
Caesarstone is a concept and lifestyle-driven company with a customer-centred approach to designing, developing and producing high-end engineered quartz surfaces for residential and commercial buildings.
Its products are used for countertops, vanities, wall cladding, floors and other interior surfaces and offer superior aesthetics and functionality in a distinct variety of colours, styles, textures and finishes. The range of options makes Caesarstone a highly desirable alternative to other surfaces.
Caesarstone quartz surfaces are long lasting, durable, non-porous and scratch and stain resistant. The company's commitment to good service has fostered growing customer loyalty in over 50 countries.
For more information and technical support, visit caesarstone.co.uk
Contact:
0800 158 8088
---