Reliable large-scale, at-home printing is crucial for productivity and collaboration - even for smaller practices - says architect Jan Kuettner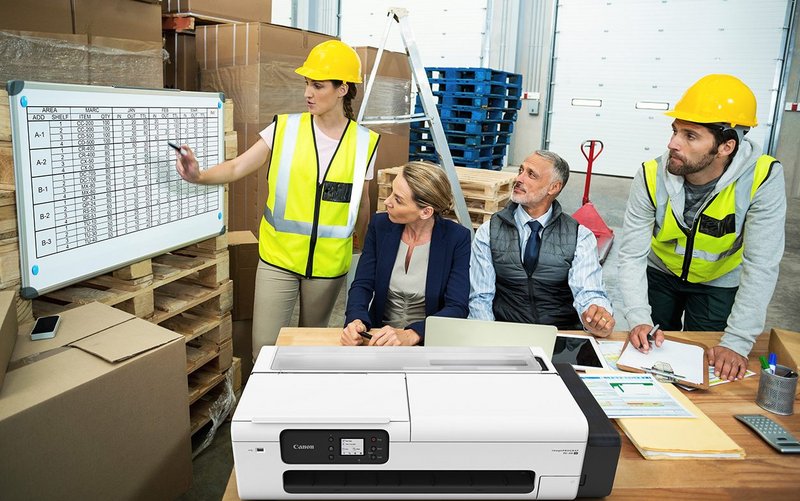 The Canon imagePROGRAF TC-20M: 'Having a print-out to draw over is still helpful. Printing gives you the ability to communicate more easily in client meetings and annotating individual drawings is much easier than talking over a screen.'
Prior to the pandemic we were hybrid working with an office space. During that time, it quickly became clear that fully remote working was completely workable for us as a small practice. The only hurdle was at-home printing.
Previously we'd been working with small home printer systems and frequently had to use copy shops to carry out bigger prints as it's impractical to have a large-scale device in the home office environment.
Now that I'm using the imagePROGRAF TC-20 that problem is solved. The availability of large-scale printing at my fingertips is incredibly helpful.
It's true that the industry is very digital nowadays, but having a print-out to draw over is still helpful. Printing gives you the ability to communicate more easily in client meetings and annotating individual drawings is much easier than talking over a screen.
Being able to print large-scale drawings is a big part of what we need from a device. It helps to keep the bigger picture in mind and clients find it easier to understand when viewing a physical print.
The imagePROGRAF TC-20 is so compact, but still prints up to A1, which is enough for what we need. That's also the perfect size for conversations with contractors on-site. Previously they've worked with small prints - which sometimes means they lose the detail.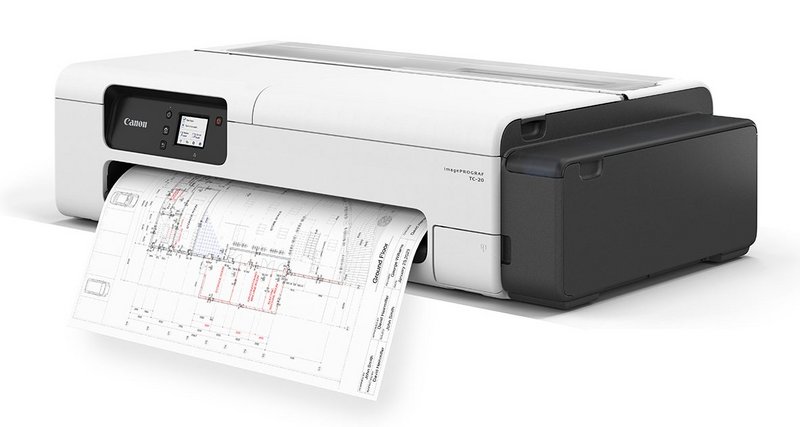 The Canon imagePROGRAF TC-20: cost effective, professional prints from a simple-to-use 24in desktop printer.
But it's not just the size that's great. I'm very happy with the print quality and it was super easy to set up. It's completely wireless, connected to our home system and even things like loading the roll have been straightforward.
The imagePROGRAF TC-20 also seems more economical when it comes to use of ink. I've been printing more than usual, testing different things and I can't get it to empty the tank.
Most of my experience with large-scale printing was always in bigger practices where they had a number of devices for different jobs. With a device available at home, you always get your printing whenever you want it, without joining a queue. Having the opportunity to print in large format, on demand, is extremely useful.
The imagePROGRAF TC-20 is very impressive. We can basically put it on a bookshelf and that's all the space it needs. That's so valuable for a small practice like ours. In short, it absolutely fulfils my expectations.
I'm aware that there's a version with scanning capabilities - the imagePROGRAF TC-20M - which could be really beneficial for practices such as ours when digitising existing drawings or stitching them together. I'm looking forward to getting the opportunity to put it to the test.
For more information and technical support, visit canon.co.uk/imageprograf-tc-20 and canon.co.uk/imageprograf-tc-20m

Contact:
01895 648000
uk@support.canon-europe.com
Jan Kuettner is a partner at London-based practice Studio Dreipunkt.
---