Catnic's product suits cavities from 90 to 165mm and is the only lintel to guarantee linear thermal transmittance of 0.05 W/mK or less. See below to download the whitepaper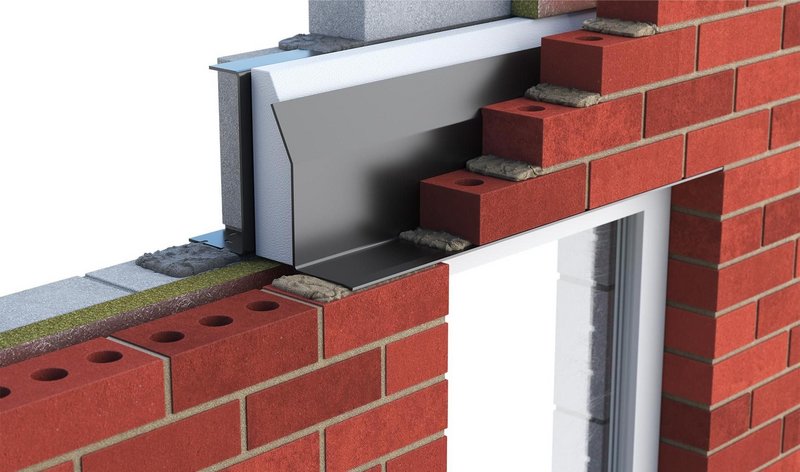 Catnic thermally broken lintels: Providing a complete thermal break between inner and outer leafs with no brackets for outstanding thermal performance.
A thermally broken lintel is designed so that the steel body of the lintel is not continuous. The conduction of heat energy through the metal component is virtually eliminated before it can bypass the wall's insulation layer.
The thermal bridging effect of the lintel specifically, and the window head detail more generally, is significantly reduced.
One-piece lintels are the favoured solution for structural support over openings for masonry cavity walls. The lintels are designed and manufactured to help ensure new dwellings meet or exceed the minimum standards for relevant requirements of Part L of the building regulations.
To find out about how Catnic's thermally broken lintel helps when designing for building compliance, as well as achieving structural stability and creating healthier and more sustainable indoor environments, download the free whitepaper 'Specifying thermally broken steel lintels for residential construction'.
Catnic is a Tata Steel Enterprise and is the leading UK manufacturer of steel construction products for the residential sector. Based in Caerphilly, Catnic brought the original steel lintel to the construction industry in 1969.