Work has been freed. From offices. From telephone lines. From preconceptions about where it has to happen.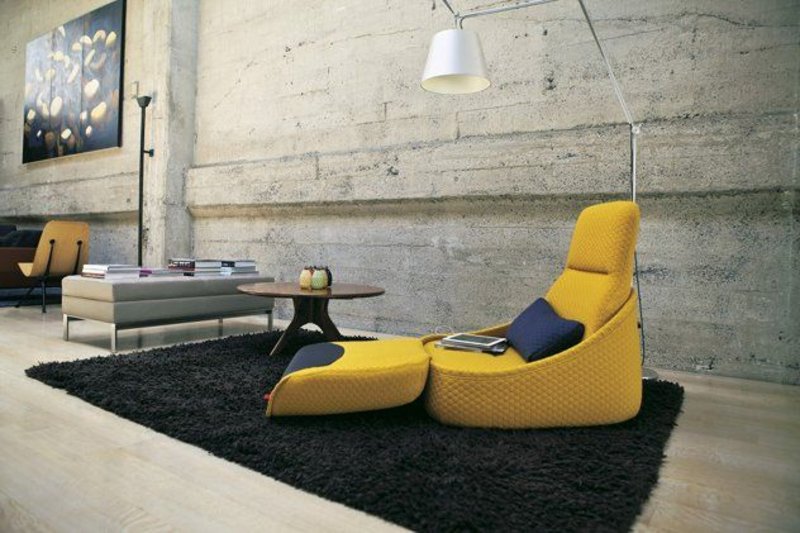 That trend is now a fact of life. Coalesse, which has its UK launch this week (November 08, 2012) in London, is an expression of that freedom. It is an award-winning brand of work furnishings in the rapidly growing category called 'Crossover'.

Crossover means homes and offices, meeting rooms and social spaces, private retreats and public places – the fluid intersections of work and life where boundaries are collapsing and creativity is roaming.

We study the new work day, how people are collaborating, contemplating, and socialising. Then we ask some of the world's most talented designers to create artful solutions that combine comfort, function, and emotional satisfaction.

As Frank Merlotti, President of Coalesse, explains: "Our name – Coalesse – means 'coming together'. We create a direct link between the work environment and lifestyle, which is reflected in our products for office and home use, and other work and life situations. Our products are developed to inspire people to work in this new way, wherever they may choose to work."

Architects and designers recommend Coalesse when clients want inspiring spaces to delight employees and support creative cultures. For all of its customers, Coalesse helps integrate work into the rest of life. Wherever you are inspired to work, however you get things done, Coalesse is designed to improve your day.
---
The Collection
•The Hosu chair, created by Patricia Urquiola and available to win from RIBA Journal, is a convertible work lounge that creates a comforting personal space to relax and get things done. Inspired by observations about the use of the floor as an endless worksurface, Hosu encourages spreading out. Effortlessly convert from a low lounge to a chaise to suit the moment. With storage pockets for devices and cords, Hosu supports in every way.
•The SW_1 collection, by highly respected designer Scott Wilson. Scott has just won the prestigious Smithsonian Cooper-Hewitt National Design Award for excellence. His collection, an elegant re-think of today's meeting rooms, is lower and more intimate than traditional set ups. His wider and more comfortable lounge-inspired collection is stylish yet task-oriented, perfect for modern collaborative work.
•The Visalia Lounge & Sofa, by the Coalesse design team. With their clean lines and sculpted appearance, these pieces can be grouped to promote collaboration or loosely arranged for relaxed reflection in offices, lobbies, or homes.
• The NeoCon award-winning Free Stand, by Stephen Copeland. The Free Stand is for anyone who has a tablet or laptop and needs a place to land comfortably. It is a lightweight, foldable, and height-adjustable table for working anywhere. It received three awards at NeoCon this year, including an award for innovation and the Editor's Choice pick.
• The NeoCon award-winning CG_1 collection of occasional tables, a collaboration with Cory Grosser, and the Sebastopol collection of occasional tables designed with Emilia Borgthorsdottir, are also available.
---
See the full range at www.coalesse.eu
---