Oscar Acoustics' easy to install isolating ceiling system reduces transmission of vibrations and sound pressure waves from one apartment to another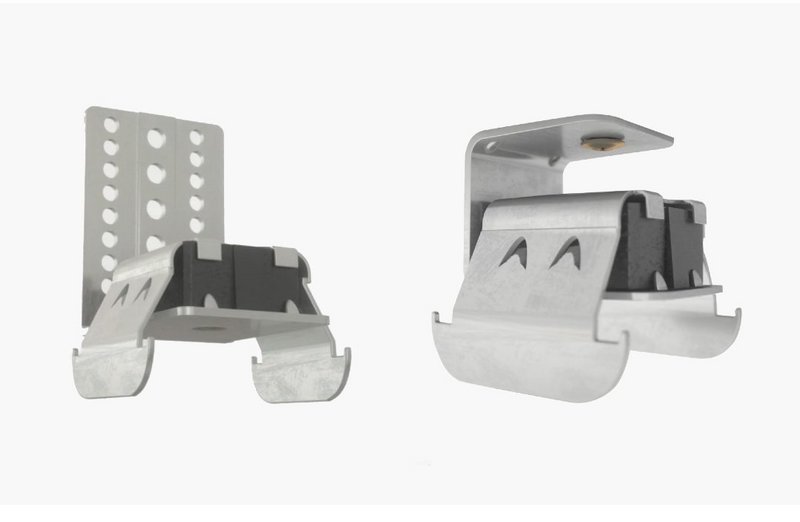 When noise from above is a problem, the Iso-Mount range offers professional-grade soundproofing between floors. Ideal for any space from residential to commercial, new-build to refurbishment, the system works by creating an isolated floating ceiling that significantly reduces vibrations and sound pressure waves caused by noise in the rooms above.
At the heart of the soundproof ceiling range are the patented Iso-Mount Type1 and Type2 acoustic hangers, designed to tackle the problem of noise transfer with no impact on design appearance. Once work is finished, the Iso-Mount system appears no different to a standard plastered ceiling.
The Iso-Mount range is height adjustable, allowing for flat ceilings across uneven joints and Type1 loses as little as 6mm of ceiling height. It is cost-effective and hassle-free as it is installed entirely from the room below and uses standard clip-on steel channels.
The Oscar Iso-Mount exceeds the requirements set out in Building Regulations Approved Document E for airborne and impact sound transmission. It also achieves a fire-rating of up to 90 minutes where required.
For more information and technical support, visit oscar-acoustics.co.uk
Contact:
01474 854902
mail@oscar-acoustics.co.uk
---