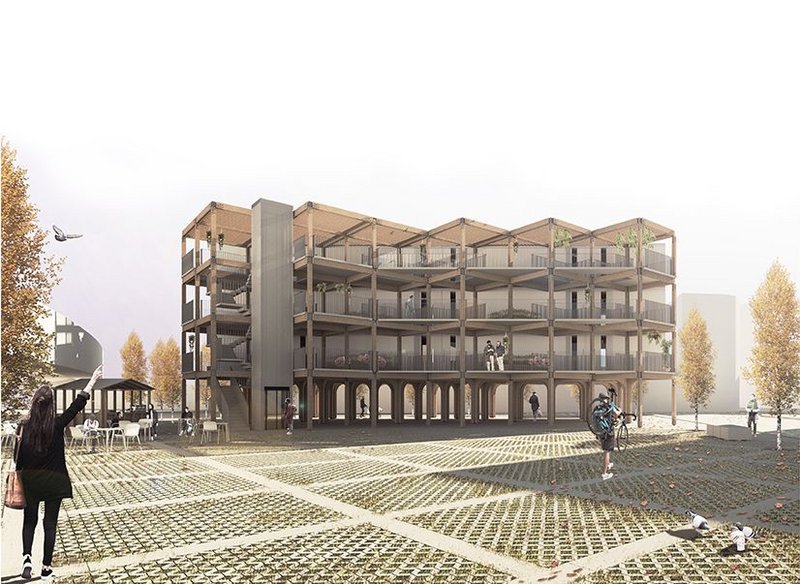 Glover & Grindley describe their proposal as 'a platform for a discussion based on bold ideas and alternative methods of living', and M/O Living certainly created a lively debate among the judges. The main point of contention was a seeming lack of natural light in the bedrooms.
Overall, however, the proposal was extremely intriguing and met all of the judging criteria.
The modular organisation creates a platform for a constantly changing urban structure, with SterlingOSB used structurally, thermally and aesthetically to create units that are stacked above an open ground-floor space.
Designed to promote social interaction, the vaulted ground floor is intended as an area for markets and other gatherings, although some of the judges wondered whether the rather dark space might instead provide an unintended haven for less wholesome activities.
---