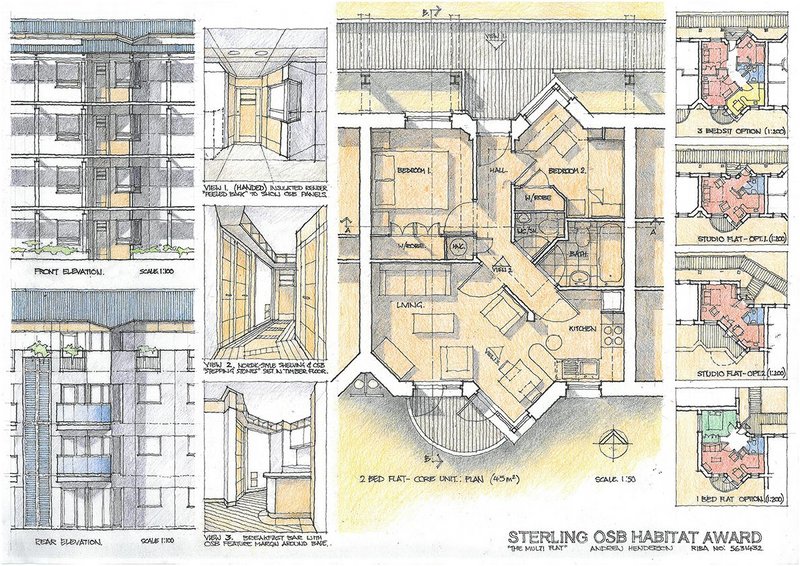 Driven by two of the biggest problems with compact flats – insufficient storage and insufficient sanitary provision – Henderson has squeezed an incredible amount into his Multi-Flat. The core type has two bedrooms, a full bathroom and a separate wet room, as well as a kitchen and living space, all within a 45m2 floor plan.
Bedrooms have inbuilt storage while high-level, Nordic-style shelving provides additional storage elsewhere.
Created as a kit of parts that can be combined in different ways to suit site conditions, the flexible floor plan can be reconfigured as a studio, a one-bedroom flat or even as three bedsits.
The primary building material, SterlingOSB, is revealed throughout the flat and externally is visible in sheltered areas where the insulated render finish is peeled back.
The judges were extremely impressed with the well thought-out plan that made great use of space, with Deborah Saunt describing the proposal as a 'really good piece of architecture'.
---