Refurbishment Award Winner. Entrant: Structura UK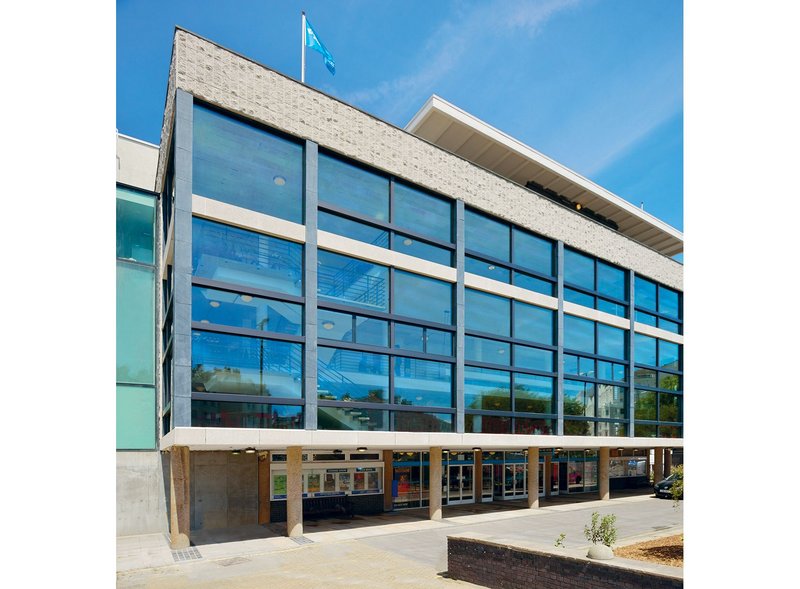 Schueco Jansen Janisol Arte steel system was used to upgrade the facade of the grade II* listed Congress Theatre while respecting the aesthetic of the original building.
Half a century of exposure to the marine climate had taken its toll on the facade of Eastbourne's grade II* listed Congress Theatre.
As well as repairing the severely corroding concrete, Eastbourne Borough Council opted to replace the original 1963 glazing on the front and east facades to improve thermal performance and reduce maintenance costs. Structura UK was the specialist contractor faced with the challenge of creating upgraded glazing that conserved the aesthetic appearance of the original.
Structura designed a solution using the Schueco Jansen Janisol Arte system. Janisol Arte's steel frame was capable of unobtrusively supporting the extra weight of the new double glazed units and was encased in a bespoke, aluminum extrusion of anodised blue-grey to mimic the original mullions, which had degraded. The 26mm thick units replace original 6mm float glass. The new glazing was treated to ensure its colour and appearance was similar to the original, with opening horizontal pivot windows incorporated to aid ventilation.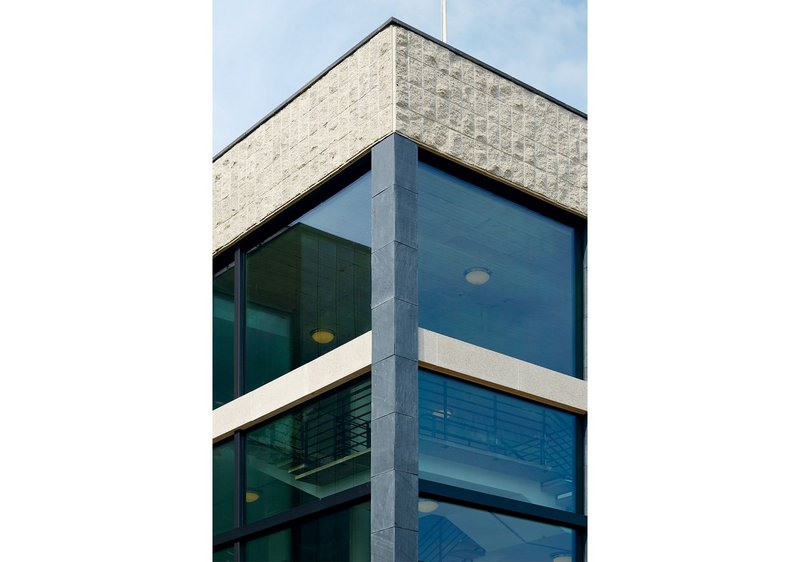 The restored facade unobtrusively incorporates new double glazing.
'We felt the Janisol profile was the best to use because it had the slimmest sightlines and offered the right solution for the replacement windows on a historic building from the last century,' said managing director Manny Patel. He added that Structura tested the solution with mock-ups of the stone and
glass facade ensemble and worked closely with building restoration contractor Triton Restoration, which replaced the concrete fascia.
Patel said the main challenges were the logistics of handling such large panes of glass and the complications of dealing with the condition of the facade once the old glazing had been removed.He is pleased that many theatre goers have no idea of the extent of the intervention.
'We wanted to bring the building back to its original appearance. If you went there now you wouldn't know that it had been refurbished, but the work has made a huge difference to the energy performance and will ensure it can last another 50 years,'he said.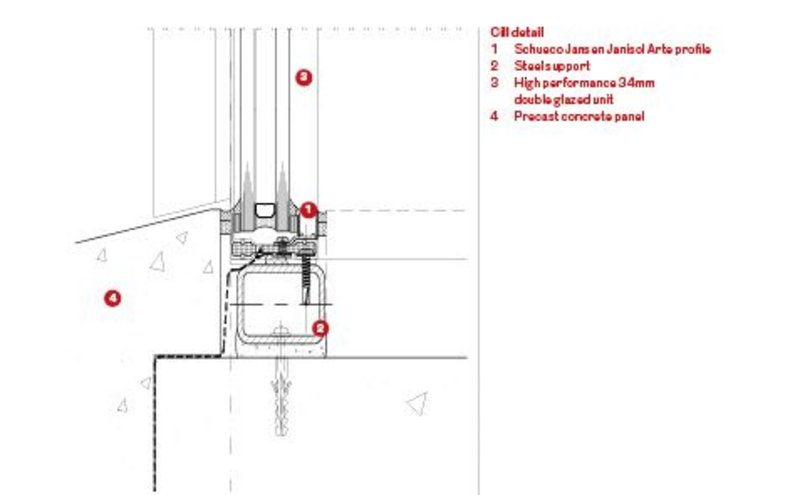 Judges approved of the accomplished way the team worked with the listed fabric of the 1,600 seater theatre. 'It's a good example of the post-war cultural estate being refurbished to enable continued use,' said Paul Monaghan. The theatre was originally designed by Bryan & Norman Westwood & Partners and engineered by Ove Arup.
---
Client Eastbourne Borough Council
Design & project lead Faithful + Gould
Building restoration Triton Building Restoration
Specialist contractor Structura UK
---