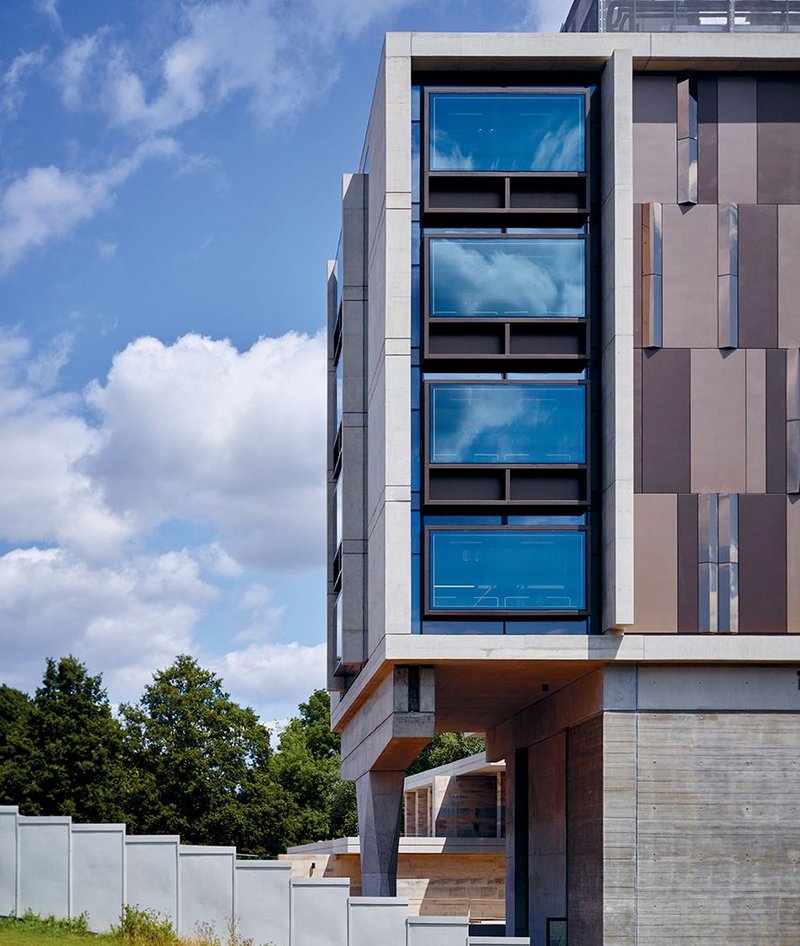 Albert Sloman Library and Silberrad Student Centre, designed by Patel Taylor

Credit: Patel Taylor
There's a lot of adaptability on show in this year's Schueco awards. The idea is that the architecture comes first, the system second, and it shows. What, after all, connects the ultimate one-off project – Sir Peter Cook and CRAB Studio's fluid drawing studio for the Arts University in Bournemouth (p24) – with the beautiful rationality of Hopkins Architects/Colorminium's new overcladding for Guy's and St Thomas' Hospital (p20-21) in London? Nothing whatsoever beyond the fact that the Schueco systems involved in each were developed in close collaboration with the architects to achieve the award-winning result.
Those projects were winners in two of our ten categories this year. There were meant to be nine but we added a Judges' Special Award to recognise the unique Bournemouth drawing studio. We also show Schueco systems being used fruitfully across cultural, commercial, education, refurbishment, residential, individual houses and steel sectors and in the specialist contractor category.
When it comes to translating the architect's concept into reality, it is vital to ensure that the fineness of detail comes through in the finished building. All of the examples you see here demonstrate this joy in the fine detail, none more so than our overall winner, which offsets very precisely handled glazing against a new concrete structure, all while echoing the civilised brutalism of the original building.
It would be tempting and only partly true to regard the Schueco systems as a kit of parts for architects, because that would suggest that the parts are all the same out of the box. They are a lot more clever than that, as the partnerships with the Schueco specialist contractors here demonstrate. You want to know how the best buildings are made? Our winners and commendations show you how.
Hugh Pearman
Chair of judging panel
---
The Judges...