As businesses open up again, PiP checks out some products designed to help ensure a safe and confident return to the workplace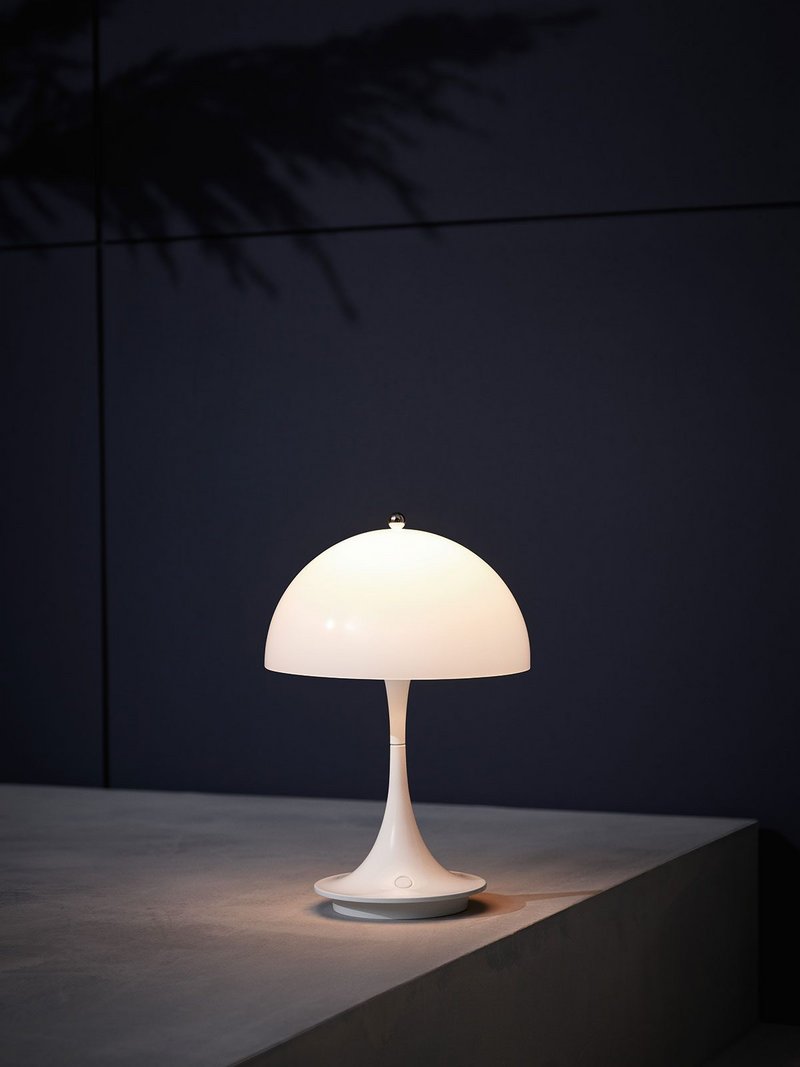 Panthella portable light
Louis Poulsen
With the best internal environment to work in nowadays being the external environment, some of us could be finding ourselves, in the remaining months of full-time home working, making use of our gardens or balconies to prepare that key Zoom presentation. And if design remains a consideration, even in the wee small hours, Verner Panton's classic Panthella lamp is available in mini, portable forms. Available in opal acrylic, it emits a gentle downward glow, the light reflected in the trumpet-shaped base of the lamp. Perfect for al fresco social-distancing (and working of course) it's all handily charged in advance by USB.
---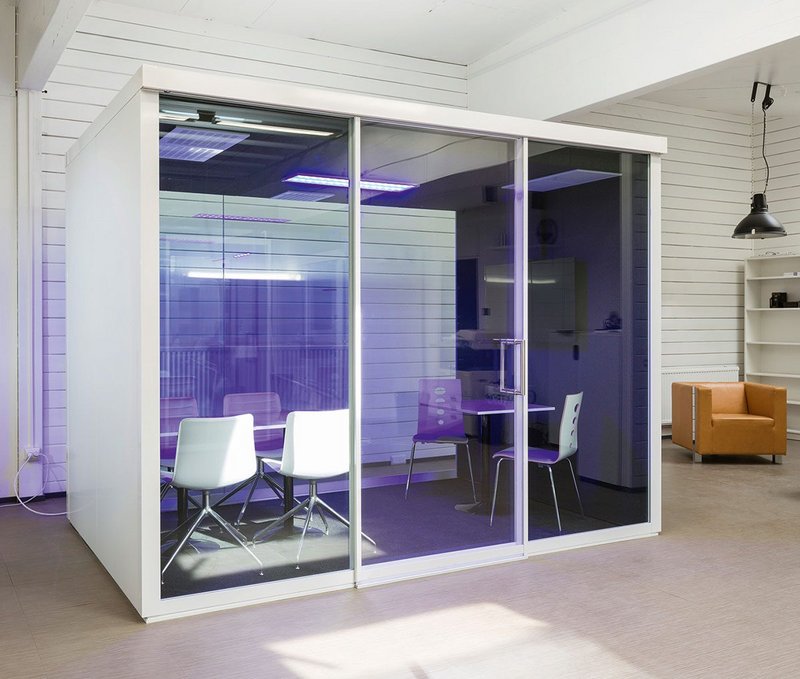 Vetrospace booths
Bisley
Finnish firm Vetrospace manufactures meeting pods and booths – hygienic spaces that can be used for discreet working and meeting in open-plan offices. Bisley has introduced these to the UK, adding anti-microbial lighting, anti-viral nano-coatings and clean-air ventilation. ISO-7 CLEAN ROOM restricts microbe growth with HEPA air filters and anti-bacterial lighting on entering. On exiting, a WiSDOM AiR disinfection light zaps '99.99%' of what's left in six hours. The HEALTH variant booth has a photocatalytic nano coating that kills viruses on contact including, the PR claims, Covid-19.
---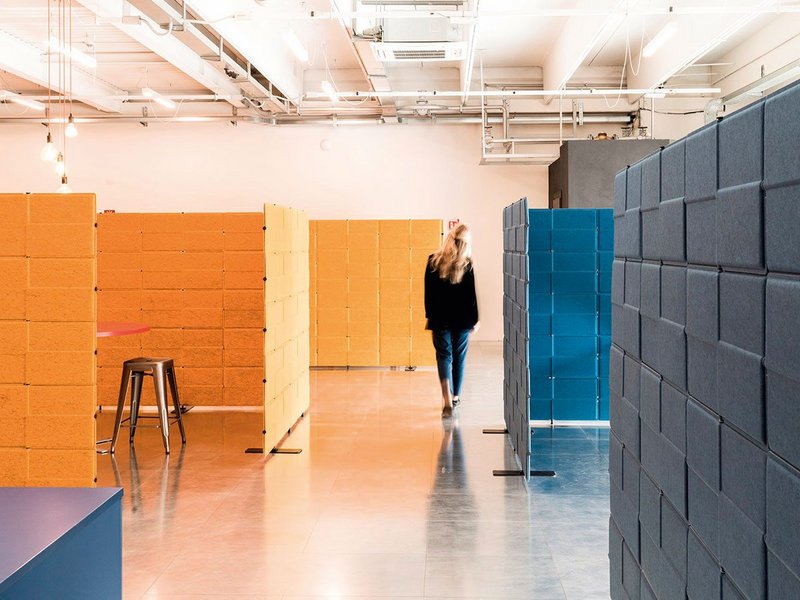 Privacy panels
USM Haller
It's hard to improve on a classic, but needs must. Launched in 1965 and designed with Swiss architect Fritz Haller, the USM Haller storage system has, over the years, been a staple of design conscious offices. Its Privacy Panels structure workplaces and define work areas while protecting employees from contact, coughing and sneezing. They are based on the USM Haller modular matrix and come as freestanding room dividers or tabletop versions – both fully configurable. Two half-panels of compacted polyester fleece fold onto a tubular metal frame, creating elements that can be slotted together and extended as desired.
---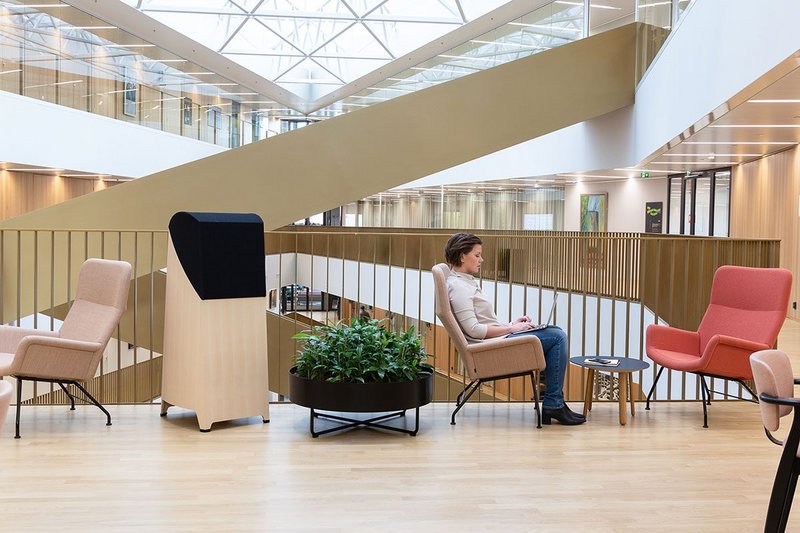 Air purification system
WellTek
Made of hand-crafted wood, Air0 Clean Air System purifies the indoor atmosphere, ensuring it is clean and safe to breathe. Air0's smAIRt technology, says the PR, optimises high filtration efficiency and air flow, resulting in high amounts of clean air. This, it continues, is the result of its 'charging chamber'; which, due to more time spent there, charges and thus removes more pollutants while maintaining high air flow. Air0 constantly gauges levels of pollutants in indoor air with high quality indoor air quality (IAQ) sensors. If part of an IoT system, it means quality and purification can be centrally managed. It's easy on the eye too – which helps.
---