Specifiying in the Covid era: touch-free, socially-distancing products to keep coronavirus at bay in office, shop and other public spaces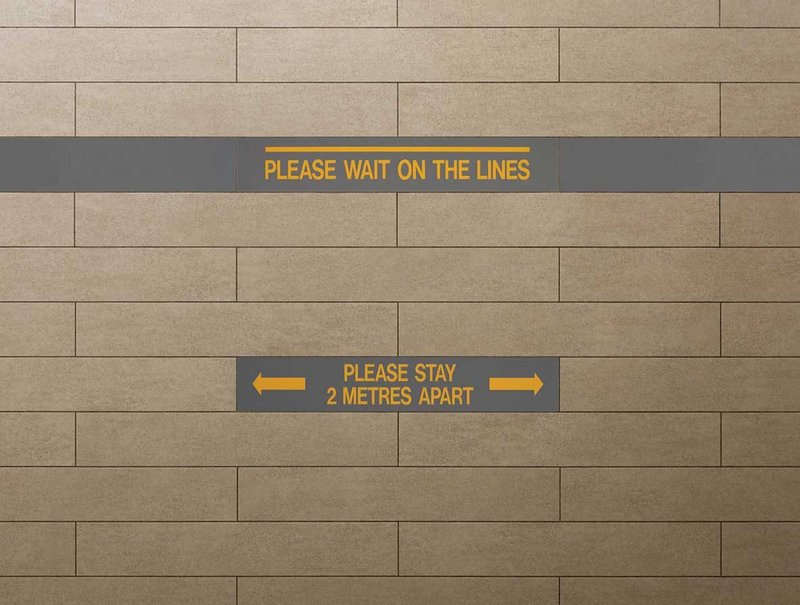 Wayfinding LVT range
Amtico
We've all seen them. Random 2m distance demarcators or arrows on floors in shops fashioned from masking or hazard tape, seemingly logically guiding you around a shop in one direction but actually just confusing customers more than ever in the attempt to prevent cross-traffic. Well, help may be at hand (or foot) from LVT manufacturer Amtico, now providing a custom range of social distancing and wayfinding tiles from its Signature range. The 11 designs come in Napoli (yellow) and Shimmer Metal (grey) but are customisable, and with a thick, 1mm 'wear' layer they should be around for as long as they're needed.
---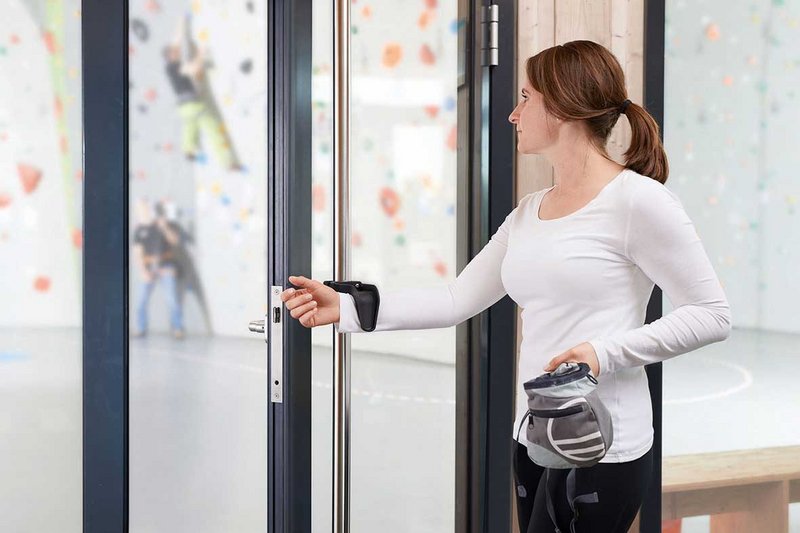 Forearm shield for door handles
FSB
'You put your left arm in, your left arm out…' But it's no game negotiating the new normal, particularly in shops and supermarkets when pandemic paranoias can be heightened. German firm FSB is coming to the rescue with its clip-on forearm shield for push and pull handles that easily makes operation hands-free using the forearm. Made from glass-fibre reinforced polyamide, they are also easy to clean and disinfect. The forearm shield for door pulls is suitable for use with all standard tubular push/pull handles 19–35 mm in diameter and it can also be fitted to handles of angular and oval cross-section.
---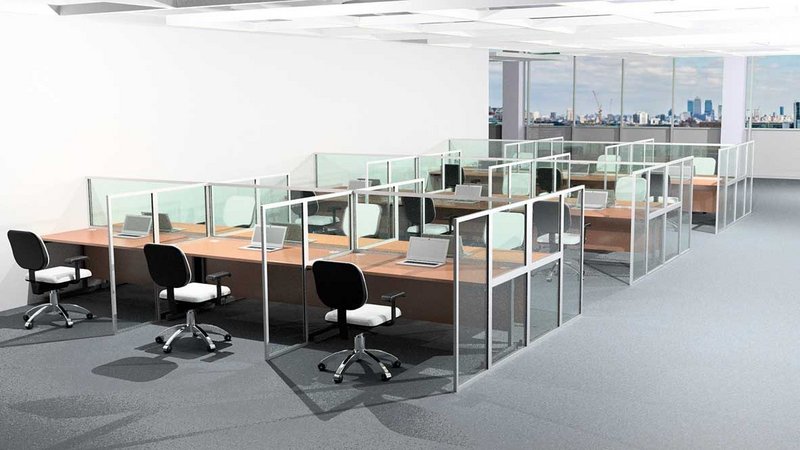 Personal space management solutions
SAS International
With furloughing being wound down and a return to the office on the cards SAS International is not sitting on the fence when it comes to Covid-19 and mitigating the risk of viral transmission in the workplace. Better known for its commercial ceiling offering, the firm has quickly come up with a screening range for offices that is easy to install on any desk configuration and made of durable glass and aluminium. SAS goes on to say that as all the products are 'designed and manufactured in-house in the UK, any desk size or office layout can be accommodated with bespoke solutions.'
---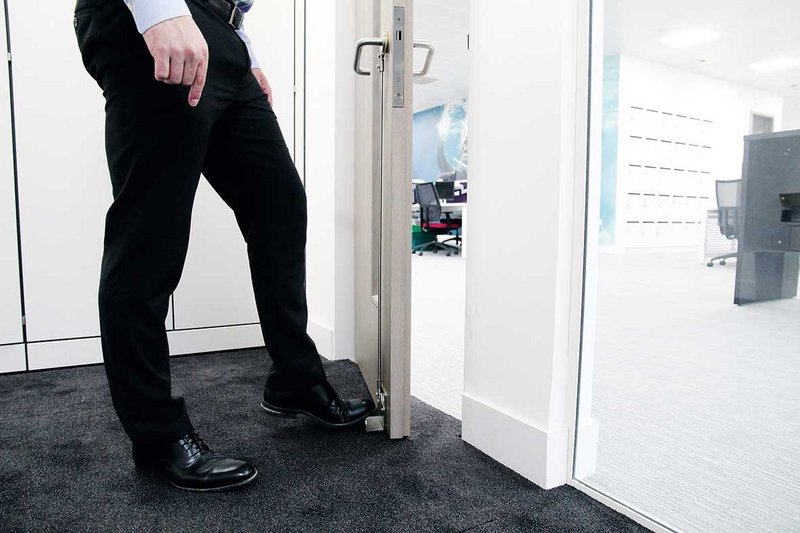 DoorPedL range
Selo
More Covid hokey-cokey – but here it's your left leg out – this time from commercial and high-end interior door manufacturer Selo with its space DoorPedL range. Foot plates that allow unlatched doors to be opened using just a foot have been on the market for some time, but DoorPedL's innovation also enables latched doors to be opened and closed by stepping on a footplate. With the new range formed from 3mm folded steel, the DP01 for unlatched doors comes in white, black or stainless steel, with the latched door DP02 in stainless steel only. Special colours are also available for larger orders.
---