Make projects more efficient by specifying products from a manufacturer that also offers comprehensive RIBA-approved CPD programmes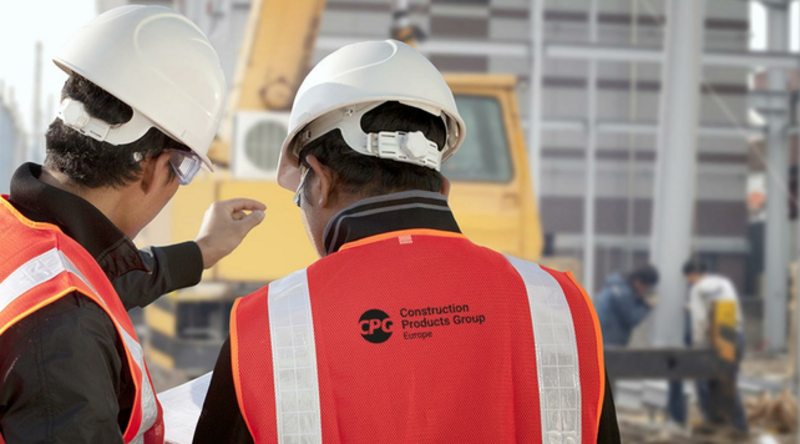 CPG's seven European brands offer products and services that cover all six sides of the building.
CPG UK's portfolio of brands offers architects all there is to know about single-source specification for building envelope projects.
The brands - Flowcrete, Illbruck, Dryvit, Nullifire, plus Nudura and Tremco - have been built up over decades within specialised fields that cover insulation, flooring, roofing, sealing and bonding and fire protection.
Flowcrete has been trusted by architects for 40 years and its flooring experts are well placed to explore key issues in its training programmes, including CPDs on how to avoid screed failures and overviews on seamless resin terrazzo.
Illbruck's lock-tight sealing and bonding solutions help achieve long-term energy efficiency from the outset of projects and are at the forefront of a fabric-first approach to construction.
The brands' products offer compliance, sustainability and energy efficiencies for windows, facades, interiors and exteriors. The Illbruck CPD programme includes information on the detailing of interfaces on windows and facades and differential movement in timber frame construction.
Dryvit external wall insulation systems have been trusted since 1969. They blend exceptional aesthetics with outstanding performance.
Comprising an insulation core and outer weather-proof layers, the systems are designed to help buildings stay warm in winter and cool in summer and a CPD programme offers architects the inside track on this sustainable, high performance approach.
Nullifire offers universally renowned passive fire protection solutions that come with Optifire and Optifire+ tracing technology for complete peace of mind.
Its CPD programme includes an overview of specifying intumescent fire protection for structural steel and a guide to achieving compliant fire stopping.
Nudura products include energy-efficient Insulated Concrete Forms, while Tremco has a range of compatible damp proof membranes, adhesives and smoothing compounds for flooring, waterproofing and roofing.
'Our comprehensive library of RIBA-approved CPD programmes enables architects and specifiers to understand more about general industry issues,' explains John Gordon, CPG UK managing director.
The company supports architects by ensuring the correct, certified product is selected for the right application and offers technical support and guidance throughout the process.
Trained and approved installers can be brought in to get projects right first time, improve supply chain productivity and reduce the waste caused by repairs.
CPG UK's work also extends to the provision of warranties and a certificated, one-stop solution for all construction products.
For more information and technical support, visit cpg-europe.com
Contact:
01942 251400
---