Oasis Smart- Thrislington's new system, is designed to change the way you see washroom space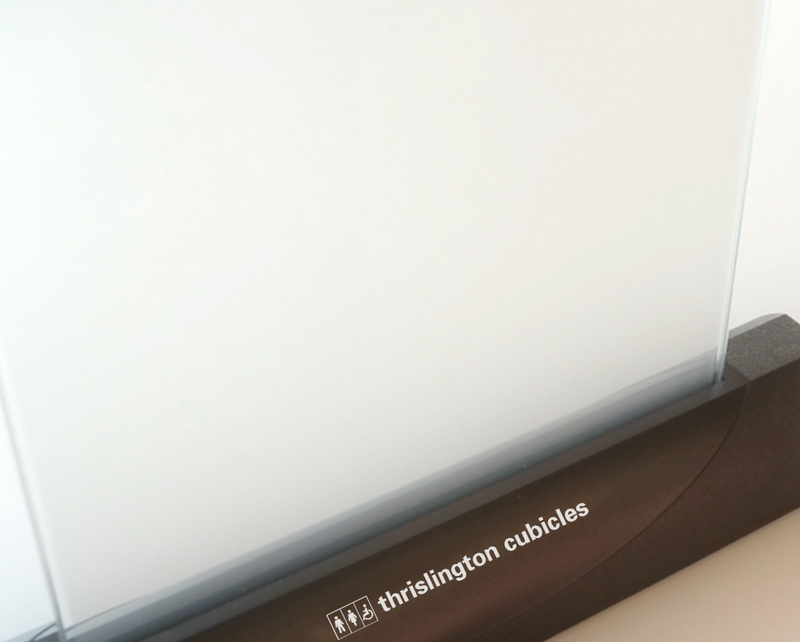 The doors shift from being clear glass to completely opaque as soon as the lock is engaged, thereby providing the user maximum privacy, and the client with a unique signature design.
Built using the same technology behind their award winning Icon and Oasis glass systems, this is a revolutionary product that would elevate any washroom to the next level.
Flowlite, another of their intelligent glass options, emits a light which can change colour by the second. The colours can be completely specified and can link to the lock, creating a different colour cubicle if either used or engaged.
Built using the same tried and tested technology behind Thrislington's Flow system in glass, this is the most unique cubicle system from the premier washroom supplier in the world.
Thrislington has been manufacturing washroom products since 1968, pioneering full-height cubicle systems to enhance privacy. Since then it has developed many award-winning designs, backed by a market- leading 15-year warranty.
To order a copy of Thrislington's full commercial product brochure please click here to get in contact: thrislingtoncubicles.com/contact/
---