Specialist carpet supplier's products have received DSDC accreditation for use in care settings and public buildings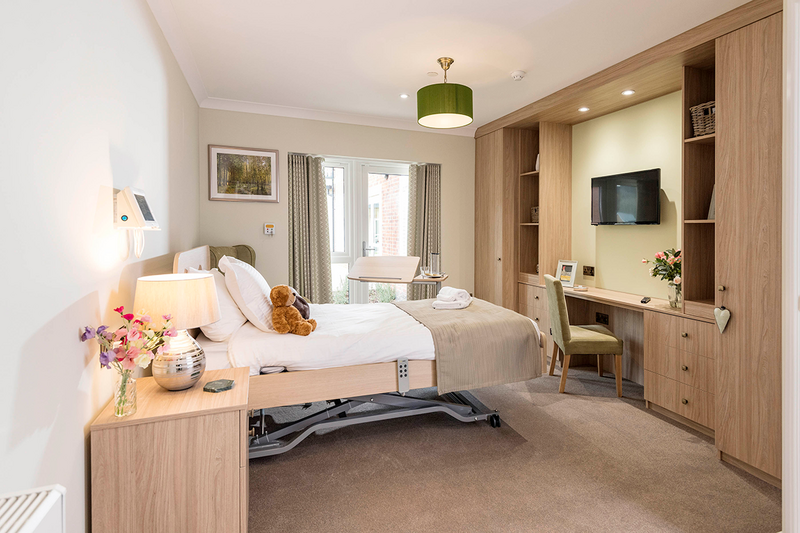 Danfloor Equinox Tones specialist carpet at Foxhunters Dormy Care Community, Abergavenny.
Specialist carpet manufacturer and supplier Danfloor UK now has a number of its ranges certified with the University of Stirling's Dementia Services Development Centre's (DSDC) product accreditation.
Danfloor continuously evolves its products to keep up with the latest industry standards and trends and all colours from the Equinox, Tones, Evolve and Economix ranges are suitable for use within dementia-inclusive environments, such as care settings and public buildings.
The majority of colours have been accredited with ratings ranging from 1a (flooring that can be used indiscriminately) and 1b (flooring that can be used throughout). A few more patterned colours have received a rating of 2, which means they are suitable for dementia-inclusive environments, but must be used with caution.
Danfloor carpets are built to withstand demanding environments while maintaining their appearance over time. They have soil and stain-resistant yarns, an antimicrobial yarn treatment and an impervious membrane, all of which help create a therapeutic environment.
For more information and technical support, visit danfloor.co.uk
Contact:
0333 014 3132
---