De Montfort University is the first institution to offer the Architect Degree Apprenticeship, which provides apprentices with RIBA and ARB Part 2 and Part 3 certification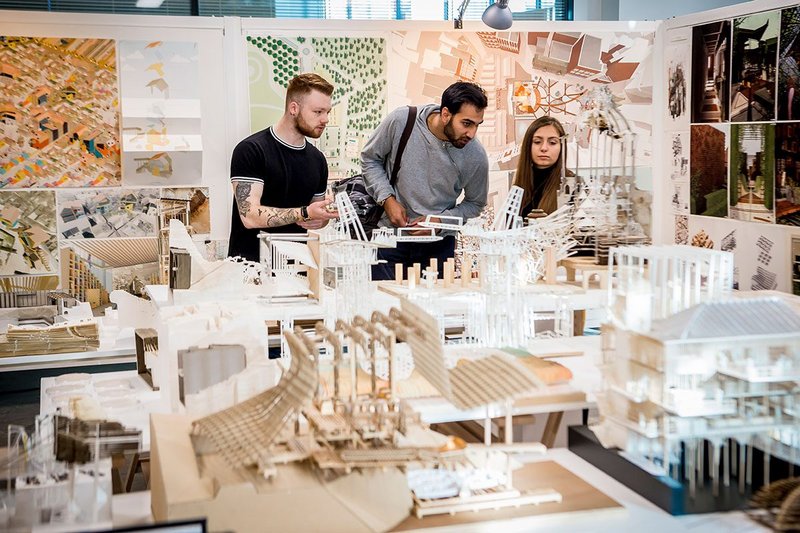 The De Montfort University (DMU) Masters-level programme based in Leicester is fully accredited by the RIBA and Architects Registration Board (ARB), ensuring the course meets and exceeds the criteria set out by both UK professional bodies.
The apprenticeship is either fully funded by an employer's Apprenticeship Levy, or 95 per cent funded by the government apprenticeship service. If an organisation does not pay the Levy, it is possible to reserve funds up to three months in advance of the start date of the programme. From now until autumn, up to 15,000 apprenticeships are available via this route.
The programme is delivered by DMU's Leicester School of Architecture (LSA), which has a strong history of developing architectural specialists. The LSA was established in 1897, making it one of the oldest and most established schools of architecture in the UK with a strong sense of academic and professional community. LSA teaching staff are published authors, academic specialists and career architectural educators.
Multi-professional construction practice Pick Everard has been involved in the development of the DMU apprenticeship programme - see the video below.
Apprentices attend DMU one day a week (on average) and learn alongside peers from industry, engaging in the wide-ranging architectural and spatial thinking that goes on at the DMU studio, which they can then take back to the workplace.
Areas of architectural study include historical and philosophical thought, contemporary states of urban inhabitation, challenges to a sustainable ecology, the ramifications of modern technology, legal and economic contexts, and the state of the profession.
Apprentices benefit from the state-of-the-art technical and studio-based facilities in DMU's esteemed Vijay Patel Building, designed by CPMG Architects. The building won RIBA's East Midlands Award in 2018 for driving excellence in architecture through the highest professional and ethical standards.
DMU is constantly finding new and innovative ways of transferring knowledge and this apprenticeship was created in partnership with employers to ensure the best possible collaboration with industry.
Suitable for employed professionals who are ARB Part 1 validated, applicants need to be employed by a practice that will support their participation in the entire programme. This includes an employment mentor who is an ARB Part 3 registered architect and regular meetings with workplace mentors who will help apprentices gain the professional skills they need.
This programme is aligned to the Architect Apprenticeship (Level 7) standard and is allocated Funding Band £21,000 by the Institute for Apprenticeships & Technical Education.
For more information, visit dmu.ac.uk/architect-degree-apprenticeship
Contact:
---