A digitised ruler could put an end to the perennial problems of scale in paper drawings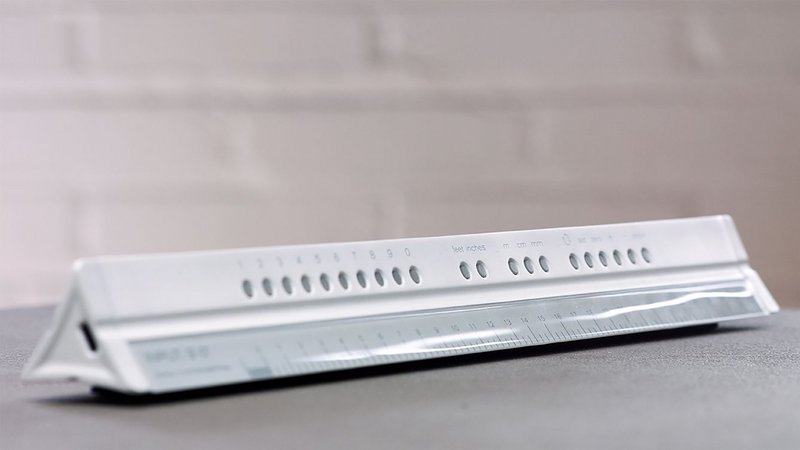 Hard to read, printed to the wrong scale, undimensioned – paper drawings can screw architects' heads into tiny balls of angry frustration.
Good news then that a Kickstarter campaign is being launched to fund an innovative digitised ruler that could resolve such issues with the tap of a button.
The SmartScale Ruler is the brainchild of US designer and inventor Joanne Swisterski, a physical ruler with a digital display able to adapt suit a chosen unit of measurement or work to a scale that doesn't exist.
Swisterski came up with the idea when chatting with her boss. She told RIBAJ: 'We were discussing a product invented for the dentistry industry and I said 'I wonder what is left to invent for the design industry? What is a problem that we face?' Almost immediately, I thought of the constant issue we had at our office with scales. Either someone simply didn't note one down or printed a drawing incorrectly. From there the wheels began to turn, and I got a clearer picture of how it would work.'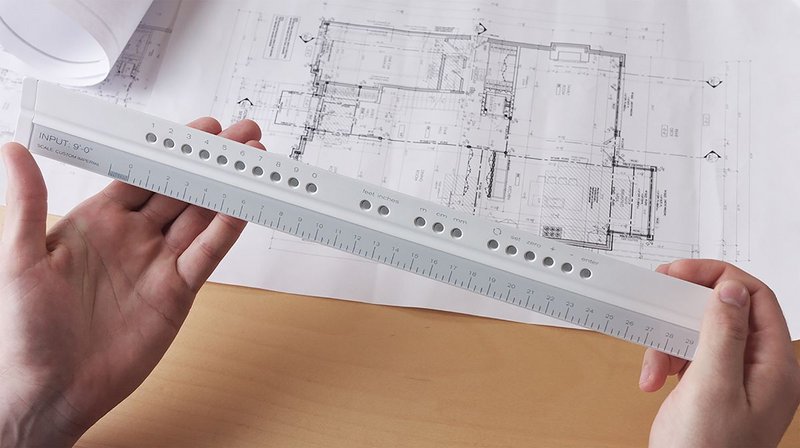 The ruler has an integrated rechargeable battery and several buttons, above the horizontal display, that enable users to perform three functions: customize, convert and divide.
Customize makes it possible to work with a drawing that has not been printed to scale, by setting reference points to create a custom scale that can be used to interpret the rest of the drawing.
Convert makes the quick switch from imperial or ietric units of measurement, a useful function for designers in different countries collaborating and sharing documents. The divide function splits the ruler into a selected number of equal segments, saving the user from having to perform the calculations themselves.
Swisterski sees the technology as an electronic enhancement to paper with major benefits for working efficiency, she says: 'Paper can now be seen as something that isn't fixed. Instead of taking the drawing to the computer to adjust it, you take the computer to the paper.
There is the ease of knowing that no matter what drawing a contractor, client or co-worker brings you, you'll be able to read it competently. That's an invaluable resource when time is very expensive, and the industry already faces enough headaches.'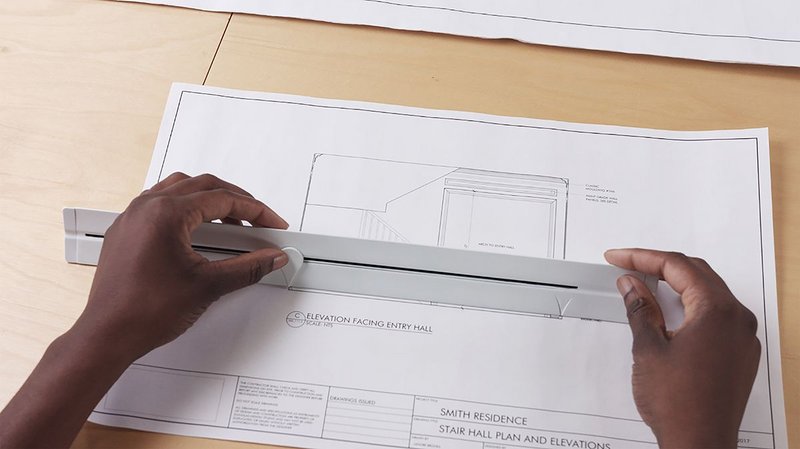 This device could have a big impact in a world where paper drawings are still used on almost every construction site, designers often prefer paper over tablets and drafting software, and quantity surveyors still use paper documents for take-offs. The SmartScale Kickstarter is due to launch on 4 April with an initial funding target expected start at US$50,000. If all goes to plan, it should be in production by August this year.
---