A government-backed project to develop the next generation of semi-autonomous drones for use at industrial locations, including construction sites, begins live trials in February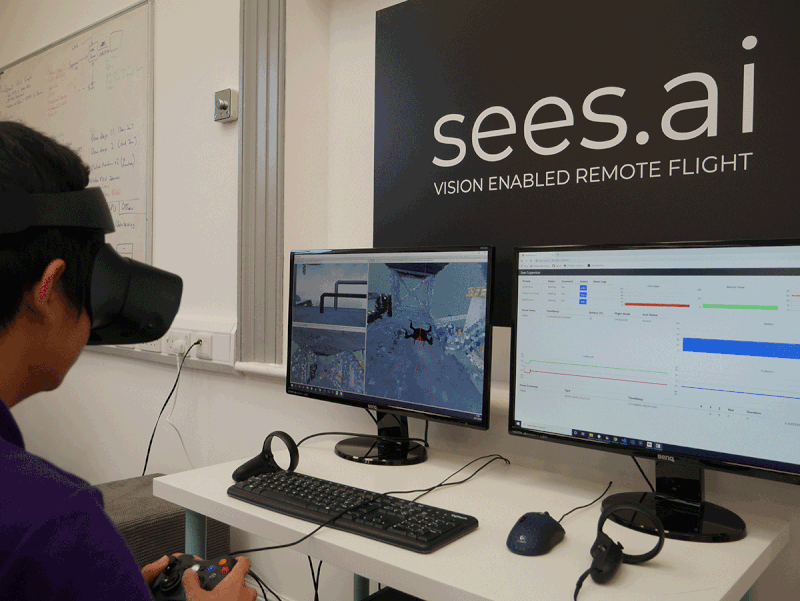 Sees.ai project: An operator will pilot the drones virtually from a remote command and control centre.
Backed by the Civil Aviation Authority and the Department for Business, Energy & Industrial Strategy, a new project aims to develop and test drones that fly Beyond Visual Line of Sight (BVLOS), whereas current regulations require a pilot to be able to see the drone at all times.
A Skanska site in Surrey will serve as a test bed for drones that fly semi-autonomously BVLOS, with a human piloting the machine remotely from a command and control centre.
The drones will fly a range of missions useful to architects, contractors and clients and the video and imagery captured will be used by the project's offsite team to understand what is happening on site in semi real-time.
Specific scenarios are currently being finalised, but one area likely to be explored is monitoring facade installation issues, says John McKenna, CEO of Sees.ai, tech start-up and drone technology partner on the project. 'Problems with facades are common and difficult to pick up, particularly in high rise buildings where it's difficult for an architect to monitor if their specifications are being achieved. Facades are quite often interlinked – you can't simply pull out a panel and pop it back in again – so issues can be very difficult to rectify if not spotted early on.'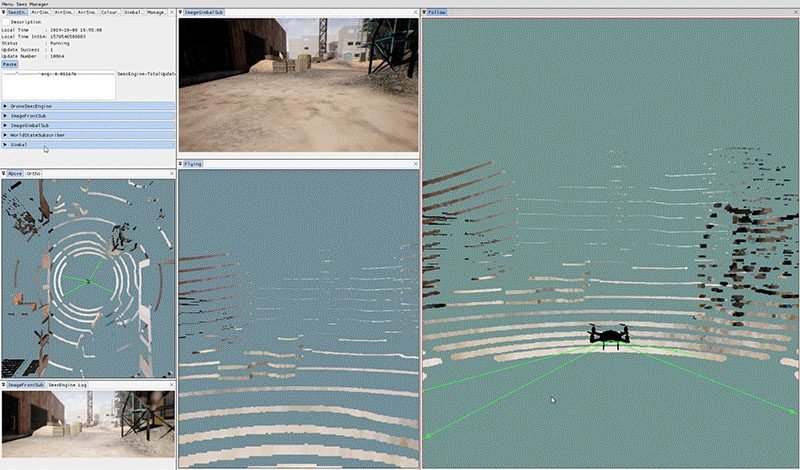 A remote flight around a construction site previously carried out by Sees.ai.
The Skanska trial is supported by air traffic control services provider NATS and Vodafone and subsequent trials are planned at an Atkins project and with the fire service. Together they form one of seven 'regulatory sandboxes' set up by the CAA to trial BVLOS deployments in different sectors to explore the frameworks under which regulatory approvals for routine BVLOS operations can be granted.
Safety is a key area of concern. The Sees.ai drones will only operate on closed industrial sites and, although the machines have full-autonomous capability, similar to autonomous cars, a human pilot at the remote control centre will take full responsibility for the machine.
'You're training the system to learn what it reacts well to and what it doesn't react well to, but ultimately the human is in control all the time,' says McKenna. 'The system has to be able to terminate the mission safely if communications fail due to a lack of bandwidth or latency. If there is a problem, the drone goes fully autonomous and retraces its path and terminates the mission.'
See.ai and Skanska are working with architects Foster + Partners on a connected project to blend human and autonomous drone control to exploit the cost, flexibility and scale advantages. Backed by an Innovate UK grant, it will run until June 2020.