The flooring manufacturer's products for healthcare settings have been rated for their adherence to dementia design principles and usability in dementia-inclusive environments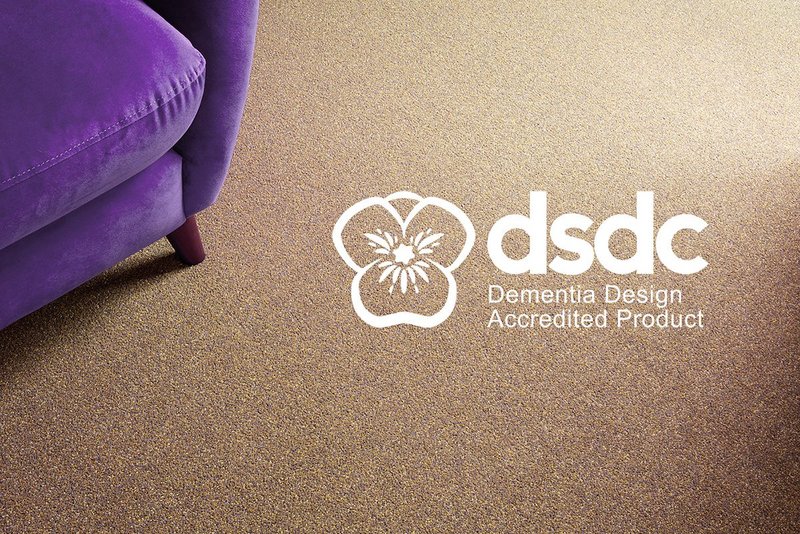 Dementia-friendly design can improve the quality of life for thousands of residents in care settings living with dementia. Age-related changes and impairments can make it more difficult for someone living with dementia to understand and navigate a built environment.
Danfloor has sought and gained product approval from the University of Stirling's Dementia Services Development Centre (DSDC), an international centre that draws on 25 years of global research and practice.
The DSDC reviewed a number of ranges and identified collections and colours suitable for use within dementia care environments that have a positive effect on the quality of life for people living with dementia.
All colours in the Danfloor Equinox, Tones, Evolve and the Economix collections received approval from the DSDC, with the majority gaining either a Class 1a rating (flooring that can be used indiscriminately) or a 1b rating (flooring that can generally be used throughout a property designed for those with dementia).
As part of its commitment to the healthcare sector, Danfloor continues to work with the University of Stirling's DSDC team during the development and colouration of products to ensure its carpets continue to meet DSDC dementia design principles.
For more information and technical support, visit danfloor.co.uk
Contact:
0333 014 3132
---