Geberit design for wall-hung ceramics offers architects and specifiers neat, tidy and easily accessible washroom solutions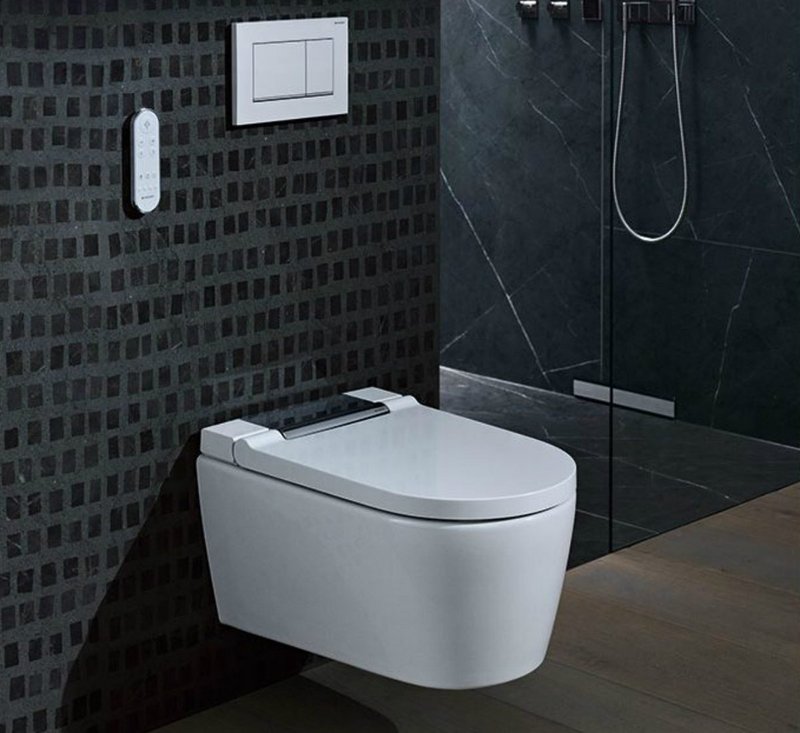 Geberit Duofix for drywall construction and all sanitary appliances, including wall-hung toilet frame, washbasins and urinals.
Geberit Duofix frames are an innovative way of maximising bathroom space and offer architects and developers the ability to create a streamlined environment. The frames enable toilets to be easily installed in a variety of situations, including under a window, in a narrow wall duct or under a sloping ceiling, with up to 49cm seat height adjustment.
With innovative flush technology concealed behind the wall, the cleverly decoupled space-optimising design isolates sound on one side of the wall, making it the ideal choice for residential and hotel projects.
Geberit flush plates are available in a wide range of styles - from touchless infrared ideal for high footfall areas to natural materials including real slate - offering architects more opportunities to create modern and tranquil spaces. As well as providing a stylish finish, they offer easy access for maintenance through the flush plate to the cistern without the need to break through walls. The neatly concealed framing system creates a sleek, modern and space-saving finish.
Sustainability is considered throughout the product design process. The flush volume on the AquaClean wall-hung toilet can be reduced manually to as little as 4.5 litres to reduce water consumption.