Competitions, innovations and how we did it: it's Ecobuild
If there wasn't enough excitement on stage at the Stirling Prize last year with the Liverpool Everyman's effusive client madly hugging Haworth Tompkins' Steve Tompkins, the architect himself will be in conversation with the Independent's Jay Merrick at this year's Ecobuild. In the keynote discussion, Tompkins will discuss how the firm created a theatre that met the needs of users, visitors and the city while ensuring a minimal contribution to global warming.
And that might be the overriding thought when representatives from all the main parties gather to discuss 'the future of the built environment', and how they'll address construction and sustainability issues in what should be a riveting election campaign.
As usual, there's a packed programme of seminars in the exhibitor halls. Main topics are building performance, designing better buildings, green energy, refurbishment and retrofit, water and 'Solar city'. Of these my interest's piqued with the following: Chris Twinn on engaging and empowering residents to optimise building performance, and AHR's Judit Kimpian (who wrote this month's special report, p22) on integrated approaches to delivering performance. Hopefully, the University of Reading's Derek Clements-Croome will diffuse some of the media speculation on whether energy-saving construction and highly conditioned environments are bad for your health, and Dan Epstein will give us some pearls of wisdom regarding small-scale retrofit and green construction. There'll also be talks from the likes of the Passivhaus Trust and the Zero Carbon Trust.
In partnership with retailer M&S there will also be the live finals of Ecobuild's 'Big Innovation Pitch'. This is aiming to unearth a true sustainable innovation – relating to waste, energy, refrigeration, re-use or future proofing, to be chosen from the show's 800 exhibitors. It has two prior heats, the final heat and selection of the winner which will take place at the show and consist of a live pitch in front of a team of industry experts. The winner will work with M&S to apply the product or service in its building stock.
If that sounds too much, you might want to pop over the TRADA stand where competitions to test your knowledge will be run throughout the show, with bottles of wine for prizes. In fact, a bit of Dutch Courage might help you answer the questions better. You know what they say: 'In vino veritas'… •
Ecobuild 2015, March 3-5, Excel London. ecobuild.co.uk
---
PIP takes a look at a selection of products exhibiting at this year's show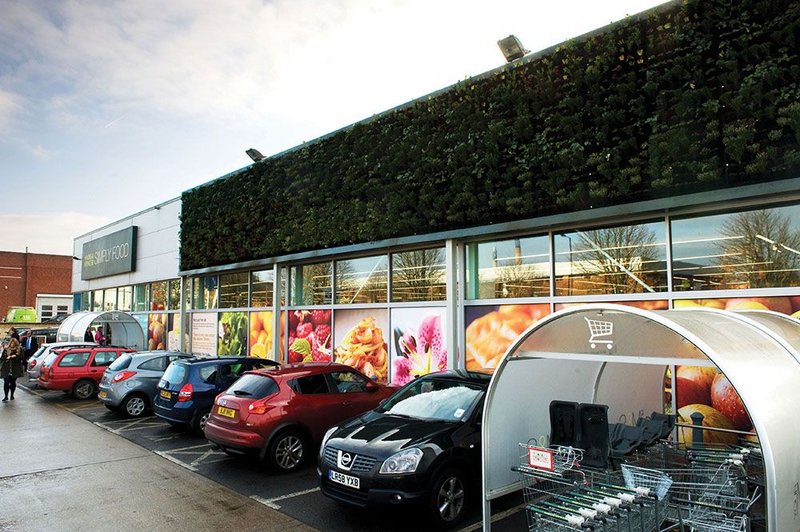 Living Wall
Scotscape
Scotscape is taking the concept of 'greening the city' literally with its 'Living Wall' – a lightweight semi-hydroponic modular panel system made from a 'patented advanced geotextile fabric'. Could it be the same kind of material used for model David Gandy's much vaunted pants range for M&S that might explain its use on the Slough store? It's good to see everything held in the right place here too – and does wearing it on the outside give the store some kind of superpower?
Stand S4102
scotscapelivingwalls.net
---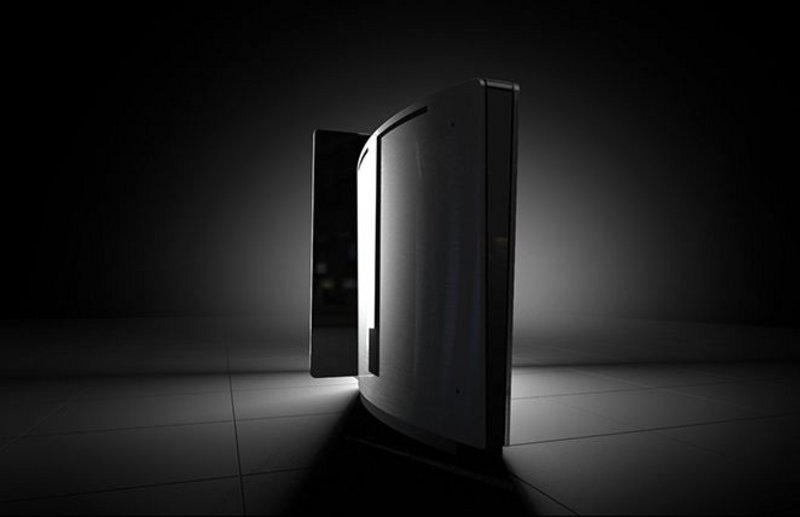 Speedlane Lifeline
Boon Edam
It creeps out of the darkness unseen like some kind of phantom menace. You might think I mean a burglar but in fact it's the press image for the Speedlane Lifeline range- the latest security system from Boon Edam. It's rigged with sensors, meaning it can detect when you're approaching and can guide you home with 'pulsing light strips'. Sounds like a nightclub dancefloor, but one with only one VIP on the guest list and which purposely excludes any shimmying up to a tall, dark stranger…
Stand N2050
boonedam.co.uk
---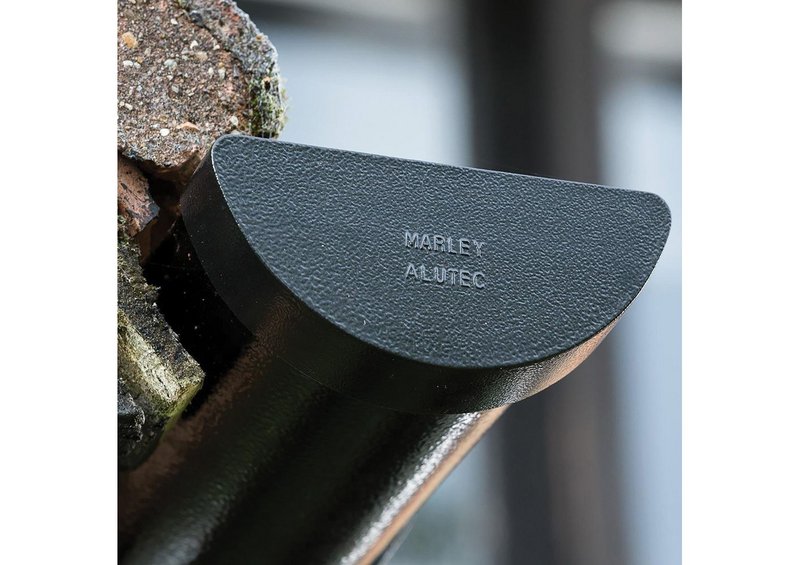 BIM Components
Alutec
You'd think you really couldn't get any more 'low tech' than guttering, but, it seems, even this is having to keep pace with the times. With BIM becoming mandatory on government-funded projects after 2016, Alutec will be promoting its own range of BIM components at this year's show and will have its technical team on hand to answer questions. They're hoping that this should make specifying your aluminium guttering as trouble-free as water off a duck's back.
Stand S2110
marleyalutec.co.uk
---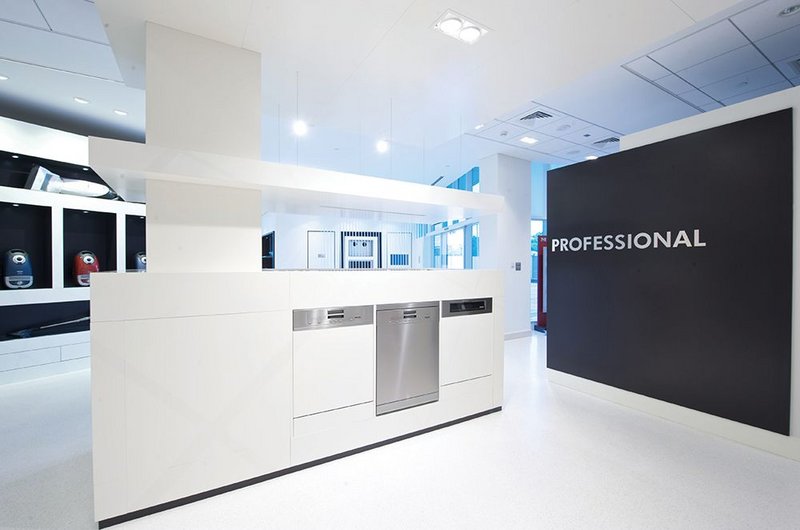 Green Floorzone
Flowcrete
Good things come in threes (take the Holy Trinity or the Three Musketeers) so it's no surprise Flowcrete's Green Floorzone has three parts – underfloor heating, screed and resin finish. You can see Isocrete Alpha at the show; might sound like the name of a fourth musketeer but it's the firm's new cement-free floor screed using reclaimed coal waste. An evolution of anhydrite screeds, it dries faster than a flashing blade and being self-levelling, there'll be no 'buckle' to this swashbuckler.
Stand N6020
flowcrete.co.uk
---