M&S, Sadie Morgan, Jonathan Meades... there's enough to interest everyone at this year's sustainable building show
Given my middle class pangs of global warming guilt when I enter the tantalising yet over-chilled, pre-packaged opulence of any higher-end food retailer, I hope M&S is putting its mouth where its money is with its sponsorship, once again, of Ecobuild's Big Innovation Pitch.
It works like this: M&S gives creative companies the platform, over the three days of the event, to pitch a sustainable building innovation, in the hope of becoming a supplier to the international retailer. Last year's winner, heating water additive Endotherm, increased heating system efficiency by changing the water's surface tension, optimising contact with the radiator and thus reducing gas bills. But with material efficiencies getting ever more marginal, I'm hoping to see processes rather then products come into play – can rethinking how we browse and shop, for instance, result in step change sustainability savings? We'll see…
In other news, students will be getting to grips with the social heart of the show – the central bar. Stand sponsor Medite-SmartPly has commissioned undergraduates from London's Bartlett School to create the DISCOVER bar with an innovative design in a sustainable material that will also showcase their design flair. It should end up being quite a structure, as it will also display the shortlisted Architect of the Year Award entries from event media partner BD.
Can rethinking how we browse and shop, for instance, result in step change sustainability savings? We'll see…
Now in its 12th year, Ecobuild has been building up partnerships with the industry for a while and this year the UK Green Building Council is its exclusive lead partner, spearheading the content for its 'Leaders' Debates'. UK-GBC chief executive Julie Hirigoyen will pose future challenges to a panel of industry leaders to see how they might be delivered. Among those in the hot seat will be architect, broadcaster and Design Panel chair Jonathan Meades, HS2 design chair Sadie Morgan and Berkeley Homes chairman Tony Pidgley. The final day will see predictions from future-facing architectural design firms such as [Y/N] Studio, Exterior Architecture and Space Synapse.
But it's not all crystal ball-gazing . Ecobuild has announced that intelligent building technologies will be the centre of its 'Energy' section. SMART will consist of live room sets demonstrating the latest in smart controls in metering, intelligent lighting and building management. So as well as a huge conference venue, you'll be able to wander a state of the art retail space, office, living room and even a bathroom. From the concept of the biggest to the smallest all at the same time – even Rem might think that's cool.
Ecobuild is at London's Excel, 8-10 March
---
PIP takes a look at a selection of products exhibiting at this year's show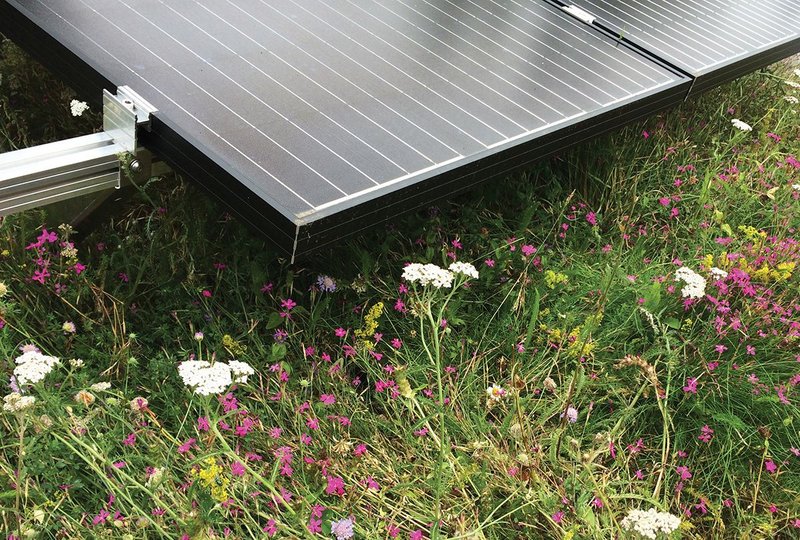 BAUDER
BioSOLAR
You spend your life being told you can't have your cake and it eat and then Bauder comes along and turn all those preconceptions on their head. There you were, thinking you could either have a green roof or a photovoltaic one and then it goes and produces BioSOLAR, which effectively gives you both. By lifting the PV panels 300mm above roof level and offering an extensive substrate beneath for shade tolerant species, the firm has apparently dealt with all those shrinking violets.
Stand E4090
bauder.co.uk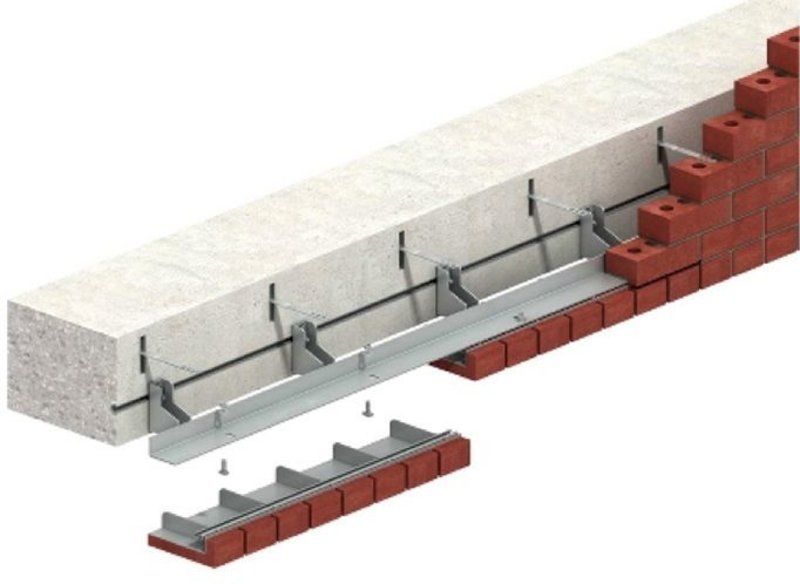 ANCON BUILDING PRODUCTS
MDC Nexus Bracket Angle Support
If your party piece is the magic levitating brick trick, you'll love Ancon's latest steel brick-faced lintels, which allow you to create the effect of brick simply floating above the window. The sleight of hand is that it's prefabricated off-site, with Ibstock Kevington providing the cut brick face that hides the steel angle. Not being concrete, it saves both time and weight, as it's simply held in place with the turn of a T-head bolt into a fixing channel. What would Kahn or Lewerentz make of it?
Stand E3080
ancon.co.uk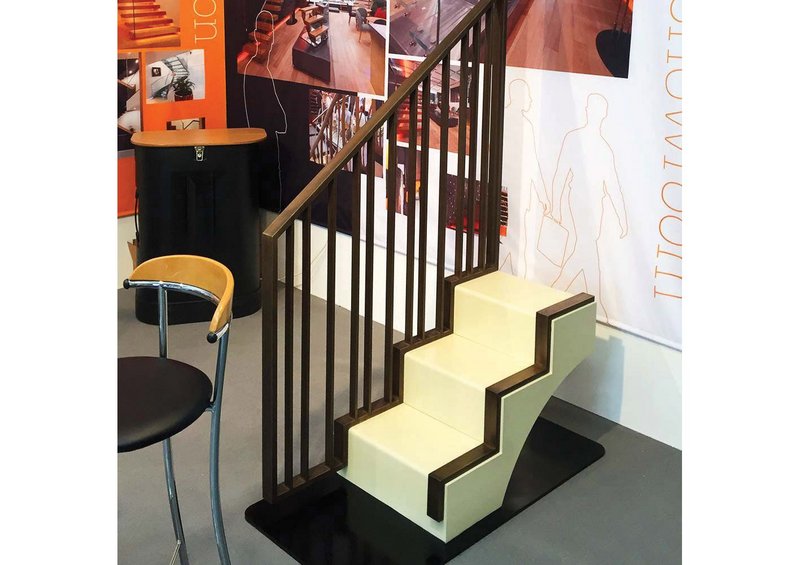 CANAL Architectural
Bespoke stairs
Whilst Nottingham might justifiably be famed for its lacemaking traditions, it's obviously not the only material that has fiddly details to get right. Local firm Canal Engineering has been honing its skills fabricating high end mild steel bespoke stairs, balustrades and handrails featuring the latest antique metal finishes. Take its sample above: a simple, crisply-welded number whose 'bold as brass' randomised balustrade nonetheless precludes passage of the proverbial baby's head.
Stand E6135, E6140
canalengineering.co.uk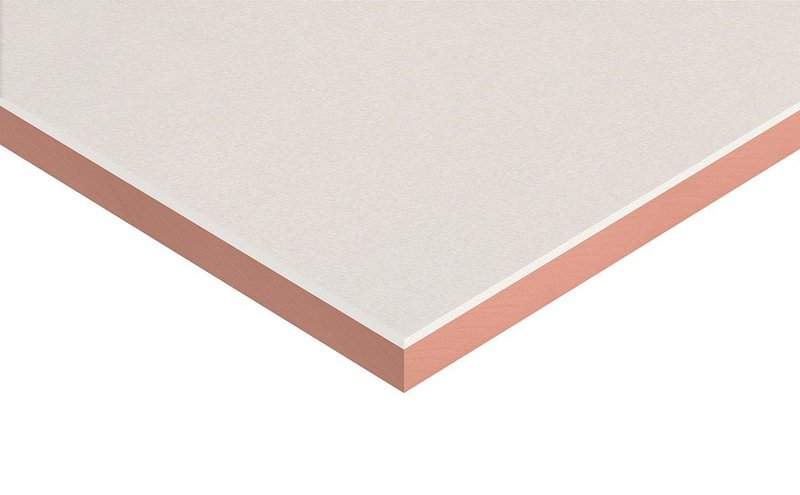 KINGSPAN
Kooltherm K10 PLUS Soffit Board
Blink and you'd miss it. While you might think that image looks like an in utero Bridget Riley canvas, in fact Kingspan has brought back its soffit board. The product features a high performance, phenolic insulation core (0.020W/m2K) and has a non-combustible external facing, presenting a high quality external surface to the room and 'eliminating the need for a separate ceiling finish facade system'. For you and me, that means – unlike Ms Riley – there's no need to paint.
Stand E2060
kingspaninsulation.co.uk