We've a selection of flooring suitable for anyone from precocious toddlers at nursery to The Bridge's lovable Saga Norén – and some more everyday types too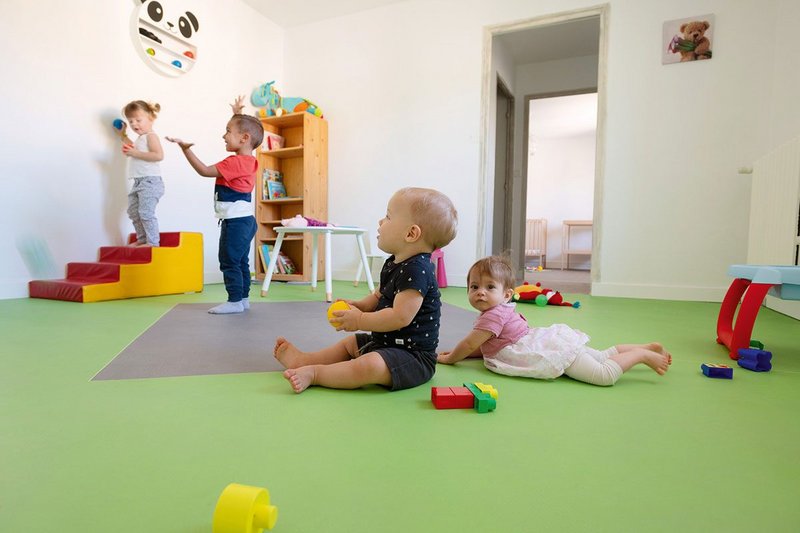 Taralay Libertex
Gerflor
'Hello! I'm the pretty one in the pink top! Why are you staring at us? Do you like my puffy skirt? I love my puffy skirt. I love to sniff this new flooring, too! The men laid it very fast with no smelly glue! It is 30% minerals, 20% renewables, and it's got a 95% recycled textile backing! I know letters, like 'A+ for indoor air quality'. I know numbers too, like 'VOC emissions after 28 days are below 100 micrograms/m³'. Come and sniff our lovely floor! You can lick it if you like, too!'
---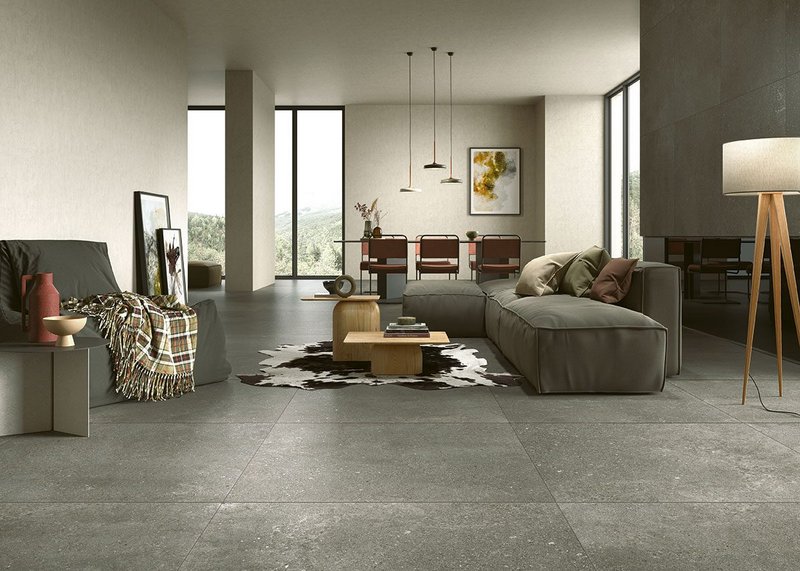 Loft porcelain stoneware tiles
Porcelaingres
Saga Norén greets us at the door of her new apartment, which, surreally, is half in Sweden and half in Denmark.
'I've gone for a "deserted road bridge" look with the indoor/outdoor flooring,' she smiles. 'The porcelain stoneware tiles in "Loft Dark" blend the materiality of concrete with the elegance of stone, and the small iridescent particles make it easy for me to find my way around when the lights go out. They're durable and easy to maintain, and they stand up well to brutal scrubbing, which is good, you know… in my job.'
---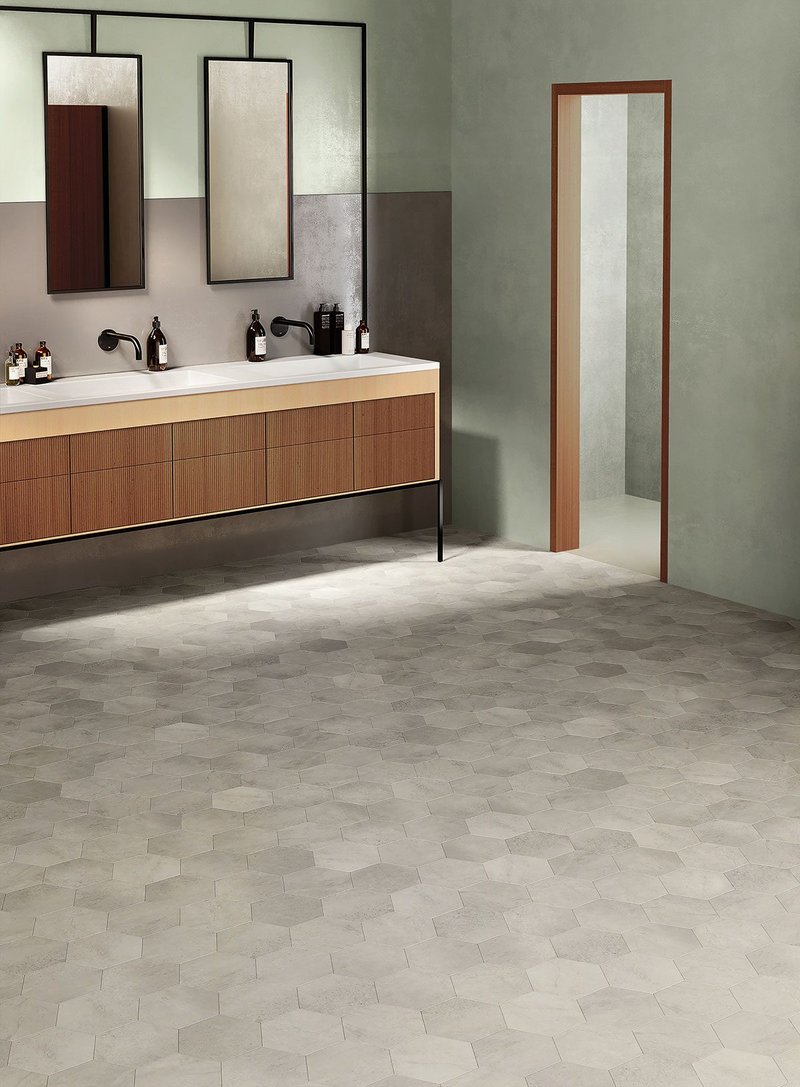 Form LVT range
Amtico
Sir,
I write to draw attention to the tiles recently installed in your public washrooms. The biophilic designs are a hazard to the honeybee community. We are experiencing head injuries as a result of the hexagonal honey­comb laying pattern, and, worse, being subjected to inappropriate stroking by humans who claim to 'love feeling nature'. The textured tiles come in six stone and 30 wood variants, and are also offered in Parquet, Basket Weave and Pavestone patterns. For your many bee customers, any of those would more accommodating than the aptly named 'Hex'.
---
Pure LVT in Terrazzo Light Grey
BerryAlloc
Supporters of detained historical palaeontologist Mary Anning are comparing her case to that of Wikithingy Gandalf Julian Assange, pledging to fund her fight for justice after police attended a housewarming party where she was accused of lifting 612m² click-fit tiles to investigate the geology she believed lurked underneath. The 5mm 'Terrazzo Light Grey' tiles revealed only electric subfloor heating. Anning now admits that BerryAlloc's tiles and planks come in 13 other naturalistic designs, and that her ex-friend's lifetime residential warranty has been invalidated.
---