New magnetically fitted product requires no tools and is available in three designs to suit different residential situations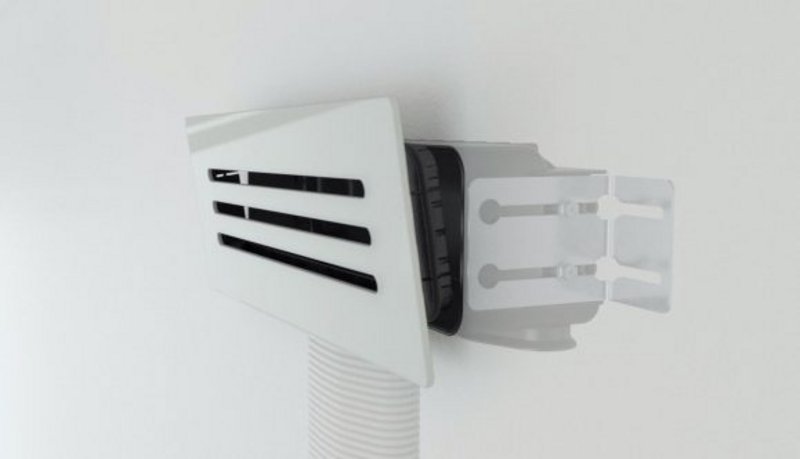 Fränkische wall-mounted Starline glass ventilation grille and mounting frame.
German manufacturer Fränkische has launched a range of Starline mounting frames that enable easy and professional installation of MVHR grilles.
The frames are designed to be connected to the firm's designer Starline mechanical ventilation with heat recovery (MVHR) glass grilles via its Profi-air air outlet boxes.
Starline mounting frames come in three designs, which are specified depending on the residential installation situation: rectangular Starline Mounting Frame Plus, round DN125 Starline Mounting Frame Compact Plus and rectangular Starline Floor Installation Frame.
The grilles are magnetically fixed to the integrated support surfaces of the mounting frames so installers do not require tools for installation. There are also no through-the-face fixings, which gives the grills a seamless look.
System maintenance is easier too - to change filters just remove the magnetic Starline grille.
The Starline Floor Installation Frame helps position the MVHR grille to lie flush with the floor. Along with the adjustable assembly of the Profi-air air outlet boxes and a further 30mm of adjustment with the Floor Installation Frame, it's easy to achieve a flush finish.
For more information and technical support, visit designgrilles.com
Contact:
Matt Densham, 01424 851111
---