Bartlett's CASA wins £160,000 to help develop its crowd-sourced platform, which will create a databank of building details across the capital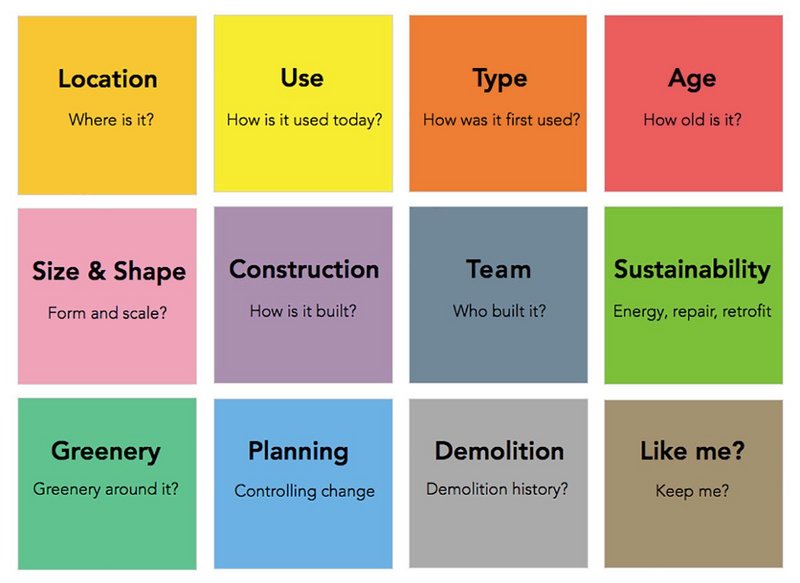 A citizen science project to collect crowd-sourced data on all of London's buildings has won roughly £160,000 of government funding.
Colouring London is a free to use website being developed by the Bartlett's Centre for Advanced Spatial Analysis (CASA) in collaboration with Ordnance Survey, the Greater London Authority and Historic England.
The platform is in Beta testing phase and invites citizens to add data covering 12 different building characteristics, and 50 subcategories, that can be accessed by anyone to extract trends and statistics for use in research, design or other areas. The city's buildings change in colour on a map to reflect the data.
CASA won the funding from Innovate UK as part of a Geospatial Commission competition to test the crowdsourcing of geospatial data. The money forms part of a £650,000 grant awarded to a project run by VU.CITY, an interactive 3D model developer, in which CASA is academic partner.
The money will be used to explore how data from Colouring London can be streamed into a new VU.CITY mobile app designed to enable the public to view and comment on proposed new developments in 3D. In addition, CASA will create a dedicated mobile app for Colouring London.
Polly Hudson, project director for Colouring London, told RIBAJ: 'The more people get to see our data visualized in 3D on the VU.CITY app, the more they're likely to contribute, check, verify and enrich our data. It should become a virtuous circle, making us the first port of call for any open data on the London building stock.'
The 12 building information categories covered by Colouring London are: location, size and shape; type and age; who built it and how; how it is being used; whether it is protected; how sustainable it is; the greenery that surrounds it; the history of construction and demolition on its plot; and whether the person adding the data likes the building and feels that it contributes to the city.
The website is expected to include large data sets supplied by the Ministry of Housing, Historic England and other organisations when it officially launches in October. It will be possible to filter data by name of the architecture practice and therefore visualize the locations of all a firm's buildings through time, plus information related to its work.
'It's an opportunity for firms to say "look how fantastic our work is" and in the longer term it will act as a performance tracker for the built environment, which is extremely important in terms of tracking data around sustainability to ensure that building professionals keep the quality of their output as high as possible,' says Hudson.
A form of collective consensus mechanism will ensure that data uploaded is as accurate as possible. Users can click on a 'verification' button that displays the number of people who have verified the data and, similar to Wikipedia, they can view the edit history and the sources of the data.
'We are not telling you this information is accurate, we provide a series of functions that allow you to make a decision on how accurate you think it is,' says Hudson. 'For example, the source for a date might be the Survey of London, or it might somebody who says they an expert in the field, but they don't specify their credentials, so it's up to you if you want to rely on it or not.' It is hoped that backing from organisations such as the BRE, the RICS, Ordnance Survey and Historic England will encourage users to trust the site.
'The main thing to get across is that this is still an experiment and is in Beta testing phase. We want people to come and taken a look, try it out and tell us what they think. It's going to take another year and a half before we really see the benefits,' Hudson concludes.
---