Generative residential design tool commissioned by Make Architects automatically produces floor layout options by assessing building mass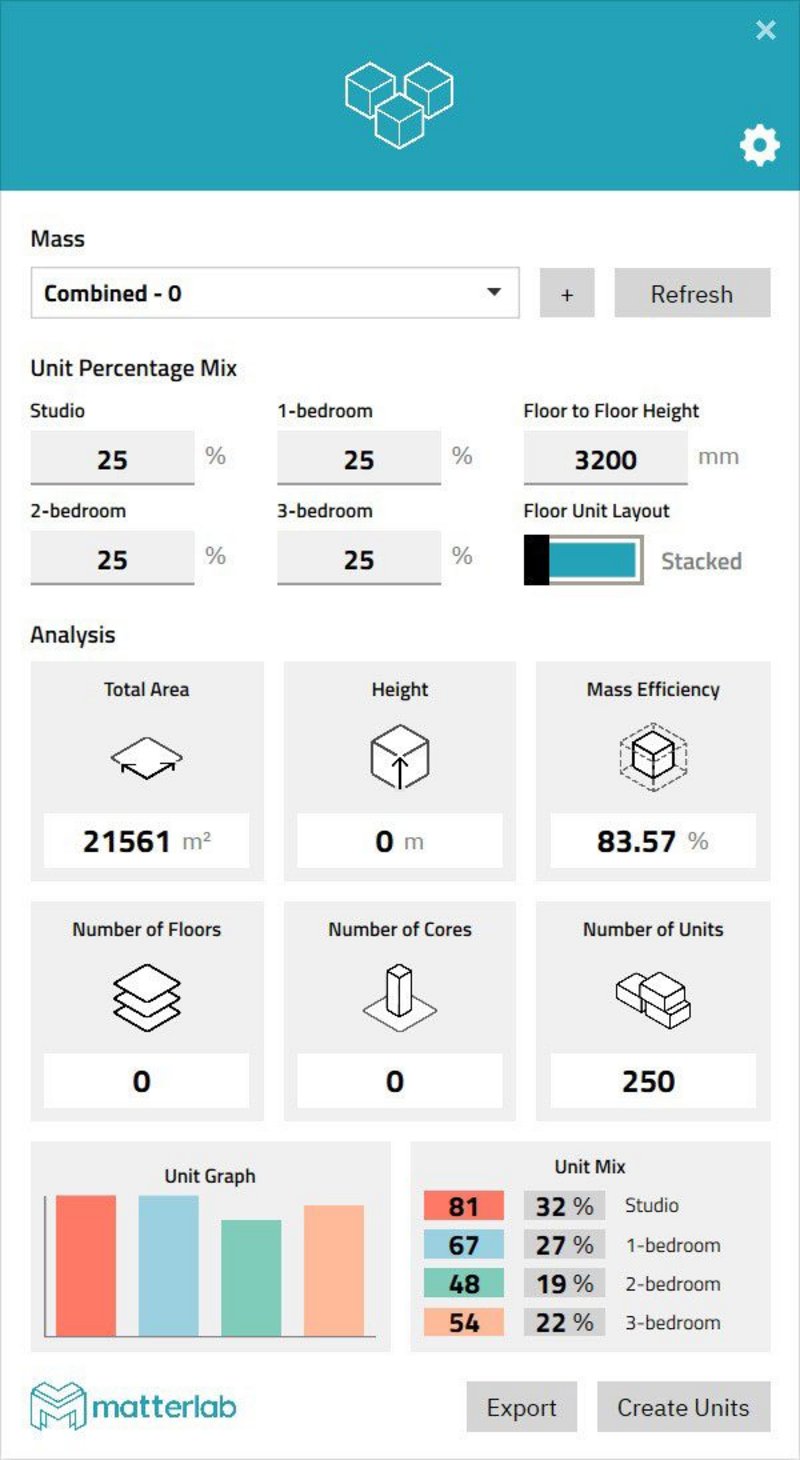 The prototype tool was developed to help Make accelerate the production of feasibility designs based on basic site and council requirements.
A generative design tool commissioned by Make Architects to speed up its development of residential feasibility studies is about to launch as a commercial product.
The Revit plug-in, created in collaboration with software innovation firm Matterlab, examines basic building masses then automatically generates options for apartment floorplate layouts to fit.
A prototype version, developed for use by Make and incorporating its in-house residential design standards for studio and one-, two- and three-bed apartments and corridor widths etc, will launch in the Revit App Store this week.
Regular post-launch updates will add in new functionality and options for different types of apartment block and other building types.
Automating what was previously a largely manual process could shave one or two days off design feasibility assessments, according to Matterlab, while integrating the tool into the Revit workflow avoids having to access a separate interface and convert file formats.
Kent Burns, project technology expert at Make Architects, told RIBAJ: 'The plug-in allows us to carry out more iterations, we can assess things faster, build a mass in Revit, click on it and instantaneously find out what we could get out of it. It's the turnaround in decision making that has been improved.'
This form of automation doesn't take creative control away from the architect, he adds: 'We don't see it as a design tool; it's all about analysis, breaking down areas to see what we could feasibly be achieved.'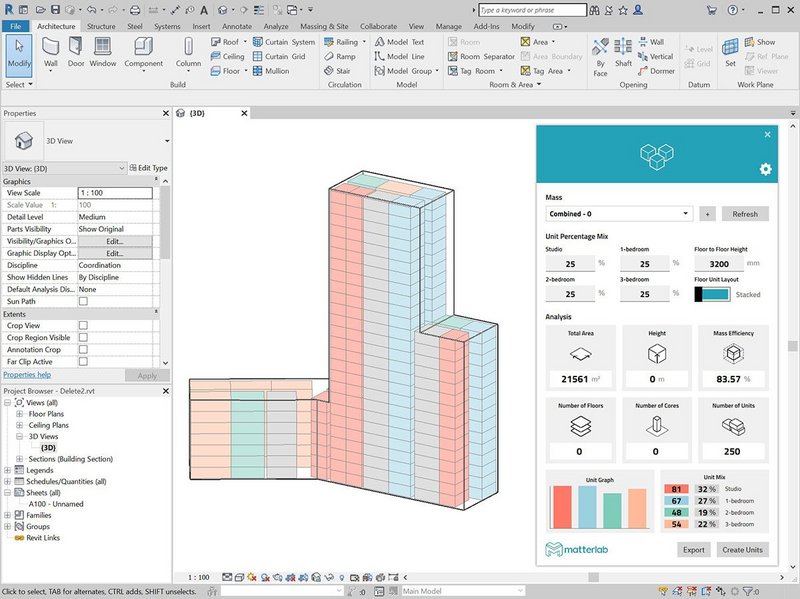 Users can drop the plug-in into their Revit workflow without having to access a separate interface.
Make's traditional process relied heavily on Excel spreadsheets to calculate the number of units that would fit into a block and it failed to take into account the actual proportions of rooms.
The plug-in gives users a high level interface to alter the building mass then instantly recalculate the unit mix and floor layouts. Units can either be stacked, for example with all one and two bed flats aligned on top of each other, or randomized to create multiple different layout options.
However, the tool still lacks the complexity that some Make designers require, says Burns: 'It's still early days. Some of the guys "compete" with it – they might generate some layouts then do some extra work themselves because it doesn't yet handle some of the more intricate room shapes yet.'
A fuller feature set should result from planned updates and revisions to the software, said David Flynn, director and co-founder of Matterlab: 'In future we want to really respond to the way residential architects work, incorporating things like affordable housing, low density, high spec apartments on the top floors, secondary service cores and more complex masses. We will be updating it every few weeks with new features, so it will grow into something that's very useful.'