When the sports hall at Ashington Academy in Northumberland needed a refresh, the existing Gerflor flooring was replaced with its updated equivalent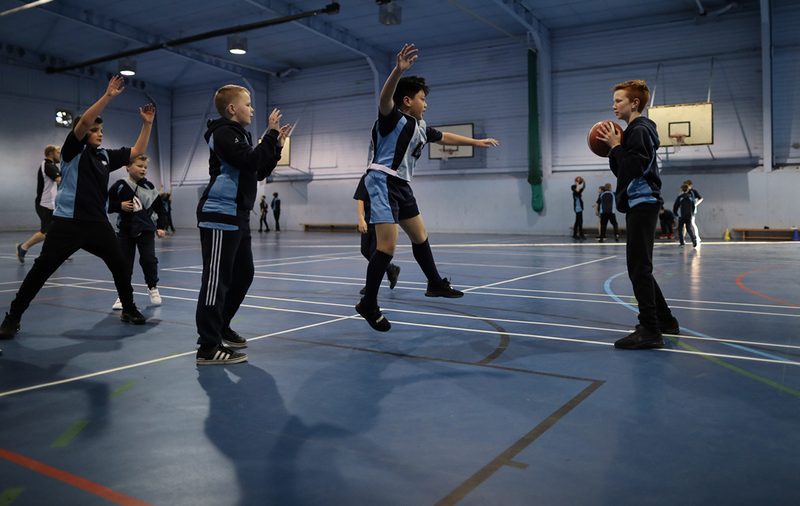 Taraflex Evolution at Ashington Academy, Northumberland: Taraflex has been the number one sports floor solution for over 60 years and has been selected for 10 Olympic Games.
When Ashington Academy secondary school in Northumberland needed to update the Gerflor Taraflex in its sports hall, a 'like-for-like' flooring was specified. The original was fit-for-purpose, but a little jaded after four decades of demanding use.
Ashington Academy has an extensive sports curriculum and a thriving programme of extra-curricular activities. Its sports hall is used for badminton, sprinting, hockey, basketball and five-a-side football. High-performance Taraflex Evolution was chosen because it is ideal for multi-use halls used by all ages.
Taraflex Evolution features double density CXP HD foam technology for the greater comfort and protection of players. It is a 7.5mm thick, P1 category point elastic, cushioned sports flooring that is fully compliant with EN Standard 14904. Point elastic vinyl floorings provide shock absorbency and impact resistance and are not rated by weight-related performance like other indoor sports surfaces.
Taraflex Evolution is durable, low maintenance and requires only routine cleaning with no need to strip or re-lacquer the surface. It is economical to maintain compared to other floor types with the same levels of multi-use performance.
For more information and technical support, visit gerflor.co.uk
Contact:
01926 622600
---